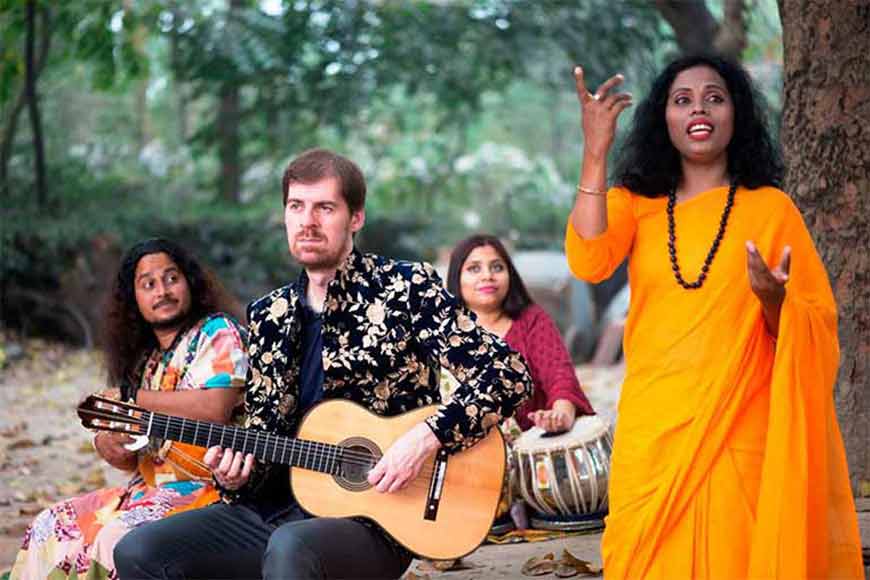 Composer, classical guitarist, improviser and ensemble leader Simon Thacker turns music into gold for the ears, and now, he has lent his Midas touch to Baul songs. Born and brought up in Scotland, Simon was always more than interested in music. He chased the strain of music through Europe, and organised many a concert with other singers. However, Simon has been associating with Bangladesh and India for a while now. He has visited Kolkata, and his social media is full of appreciation for the Bengali culture. In particular, he is absolutely mesmerised by baul music, and is determined to make the world listen to the beauty of this genre of music.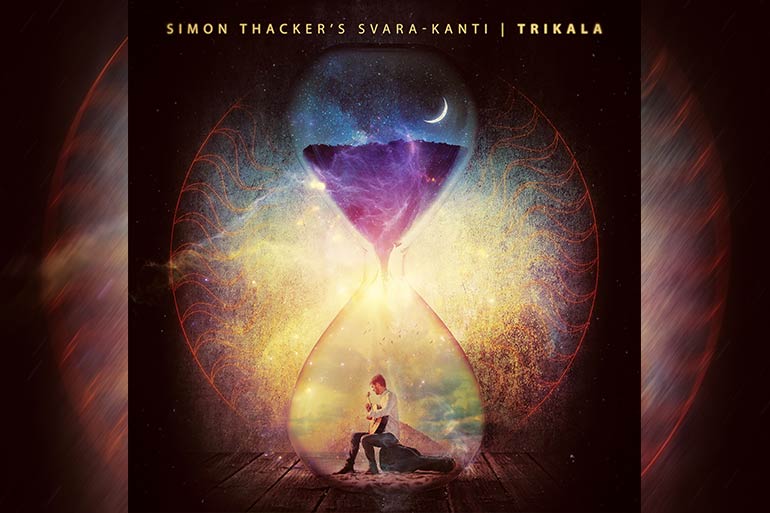 Bauls are a group of mystic minstrels from West Bengal and Bangladesh. Baul Sangeet is a popular folk song. Its lyrics carry influences of the Hindu Bhakti movements and the Sufism, a form of Sufi song exemplified by the songs of Kabir. Their music represents a long heritage of preaching mysticism through songs. An important aspect of baul is the importance of oral narrative - the singers pour their emotions into the songs, but never write down the lyrics or compositions. Simon believes that the language of baul music is not as important as the music that evokes the most primeval, intense emotions that surpass the need for language to understand its essence.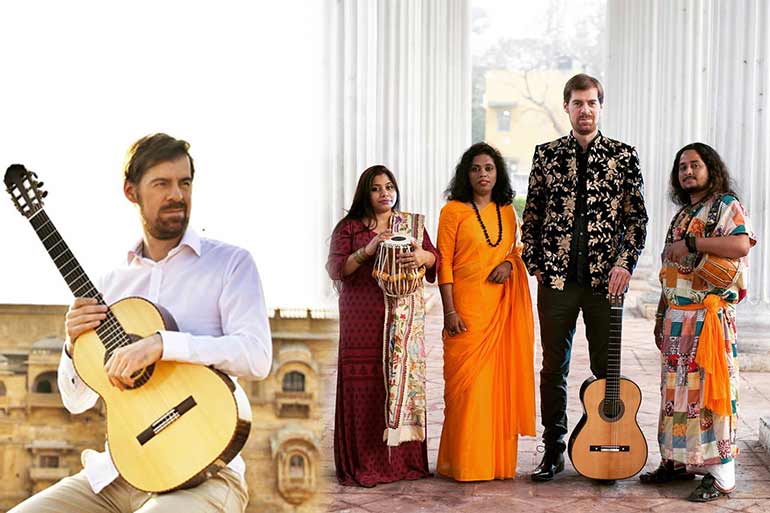 No wonder, he adores the mystic singer and philosopher, Lalon Fokir, and came to India in 2018 for the first time, where he discovered the baul genre through baul singer Raju Das of Santiniketan. He will make his debut solo tour of India this year with his newly-written programme, Pashyanti.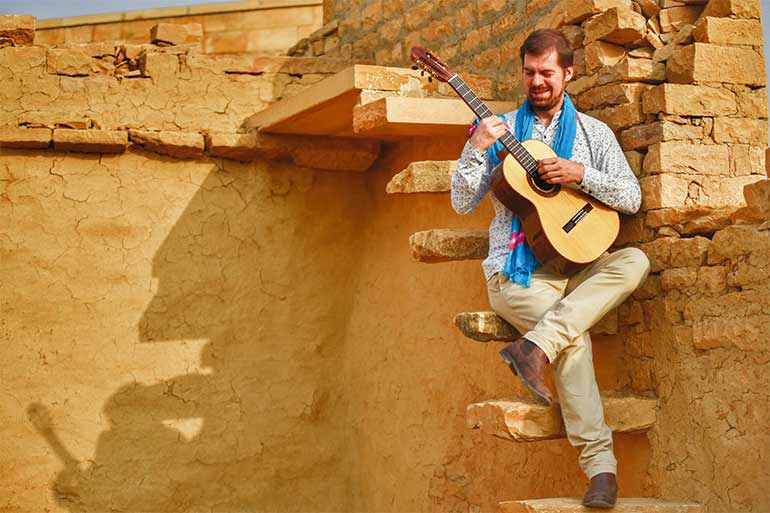 Svara-Kanti, an ensemble envisaged by Simon, has come up with 'Trikala', a double album that traverses genres from across the globe and brings together 13 artistes with different musical mind-sets. Recorded in Chennai, Kolkata and Scotland, this work is, as Thacker says in his booklet, "designed to be the most advanced exposition of possibilities of the convergence of the East and the West, thus creating a new sound." One the songs is a Tamil interpretation with an interesting arrangement of 'Vande Mataram.'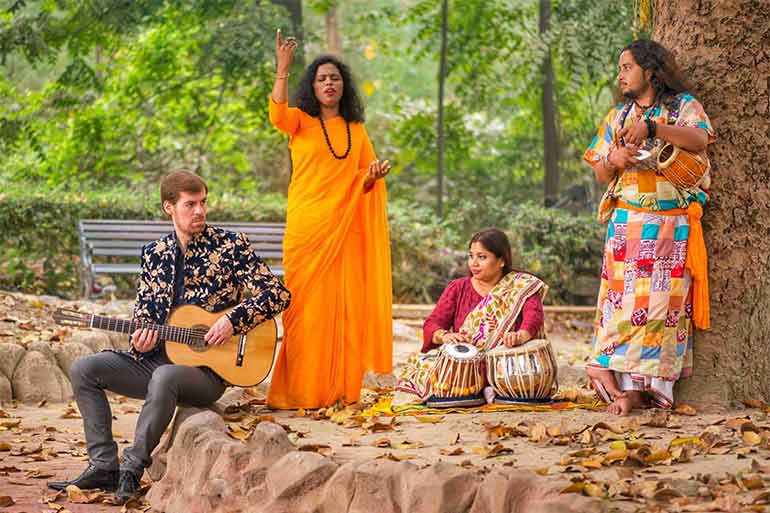 His album is more than what is simply a 'fusion' of East meets West -- it is a power