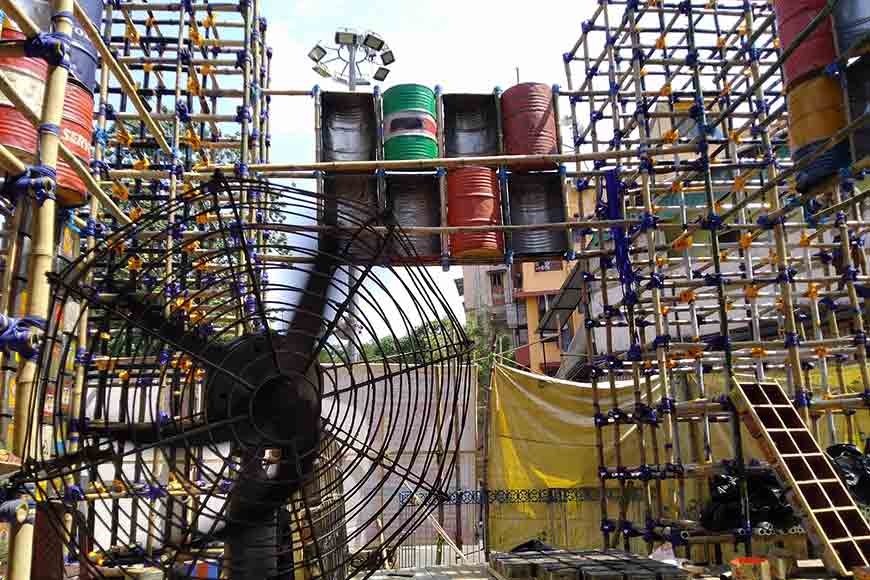 Durga Puja is just a week away and installation artists are nearing completion of their projects. Final touches are being given here and there and then their labour of love will be ready for display. The annual autumnal festival is renowned for their the extravagant pandals and themes. Organizers vie to out-do each other. From replicas of famous architectural structures to eco-friendly ones and offbeat designs, some of the pandals are spectacular. But this year, all that has abruptly been stalled. The pandemic has compelled puja organizers to cut down expenditures and keep everything low-key. The grandeur in decorations is missing and idols are smaller. How are the artists associated with mega theme-puja coping with these difficulties?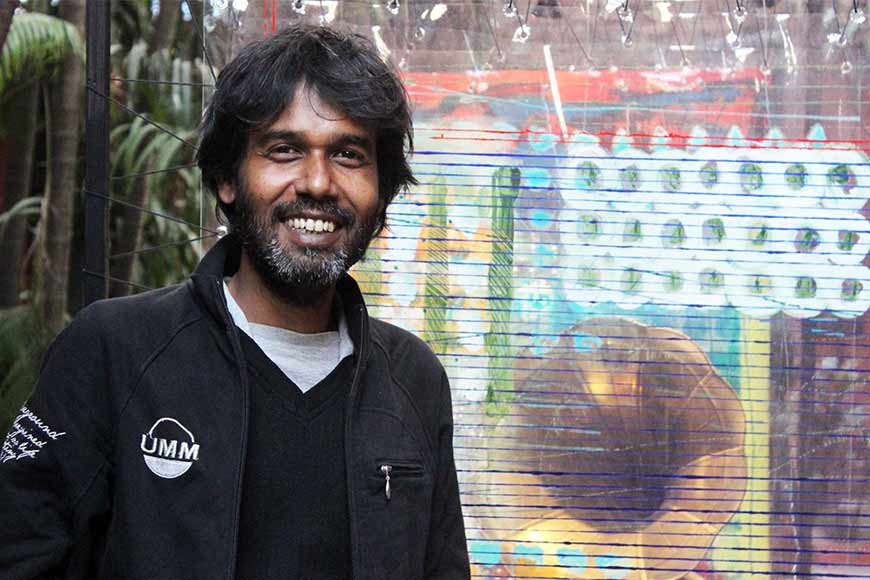 Artist Asim Paul
Artist Asim Paul is the creative head at Santoshpur Trikon Park Sarbojanin Durgotsab this year. This is one of the prominent Durga puja installations in South Kolkata that draws huge crowd annually. When Paul was asked to specify the problems under which he had to do the work he was very categorical and said, "This year when the pandemic forced a country-wise lockdown, all our previous plans had to be dumped. We were not sure if Pujas could be organized at all this year. It was only a month ago that the committee members decided to organize the annual festival and I was given the green signal to go ahead. By that time, precious time was lost. The budget was trimmed.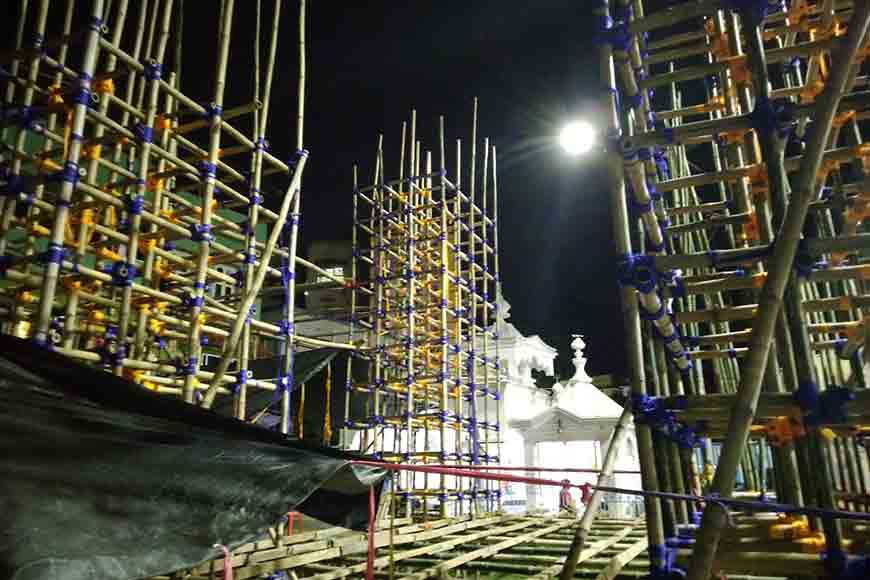 Even artisans who are an integral part of the installation process, hail from villages. But most of them could not come and join me due to lack of transport and fear of corona virus infection. So, with drastically reduced number of hands and hardly much time left, I planned everything from the scratch again and started work. Desperate times call for desperate measures. This year, the basic architectural form has been made with bamboo poles and canes but instead of using metals and other stuff I have used large petrol and diesel barrels this time as an integral part of the installation. I have not even painted the containers which retain the original colours and the name of the companies. It is my way of depicting how the utility of one item can be transformed and re-created into something else.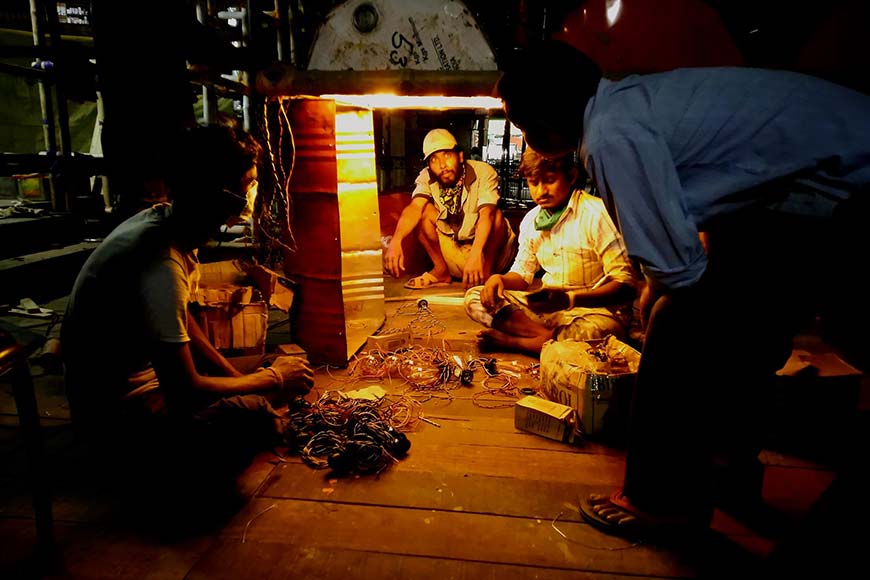 When asked to describe his theme, Paul, who has an MFA in Ceramics from the Government College of Art and Craft, Kolkata and has spent several years in production design projects across India said, "This year's theme for the installation is 'Abhash' (intuition, hunch)." Coming from him, this sounds interesting because Paul always rises up to the challenges of working with space and light and this reflects in his installation work as well. He is an artist who creates a space for the discerning viewer to think and interpret his work. For the past few years, he has been working in site-specific Durga Puja temporary installation projects in Kolkata but this time, the challenges were unique indeed. However, Paul remained unruffled because he loves to explore light and space and this project gave him the scope to experiment and explore and create the space for a dialogue with his audience.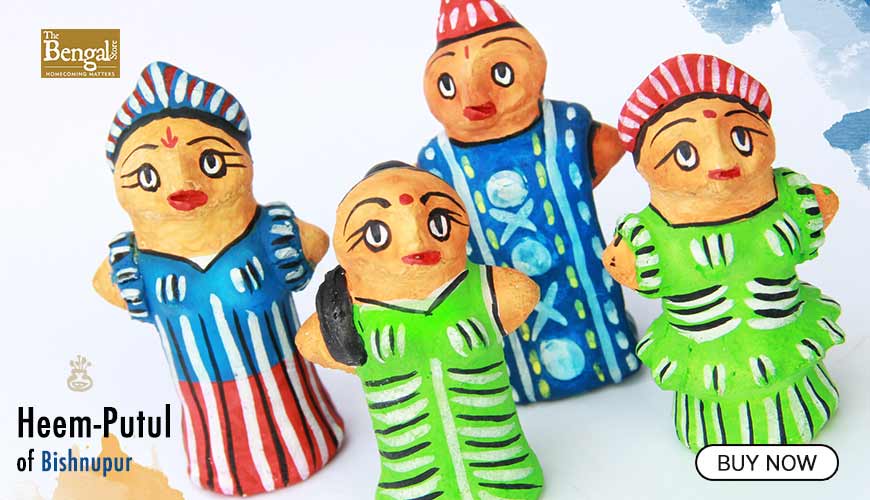 Abhash as the name suggests, is a hint, a move in a particular direction. I have left the interpretation part of the theme to my viewers. Let them see and feel how old, often discarded, mangled items like empty barrels have been utilized for new and unique formations in my installation. This will offer them a cerebral exercise as well. I have utilized the space to create geometric patterns and abstract designs. I have made extensive use of lighted clay lamps (pradeep aka diyas) inside the pandal to create a positive vibe. "This year, Puja installation is not just a piece of an objective art but goes beyond and hints at subjectivity. The soul of the festival is the worship of Goddess Durga and this is what I want to convey through the work."
Every year people throng in vast numbers to view the installation at Santoshpur Trikon Park Sarbojanin Durgotsab. What is his expectation this year, we asked Paul.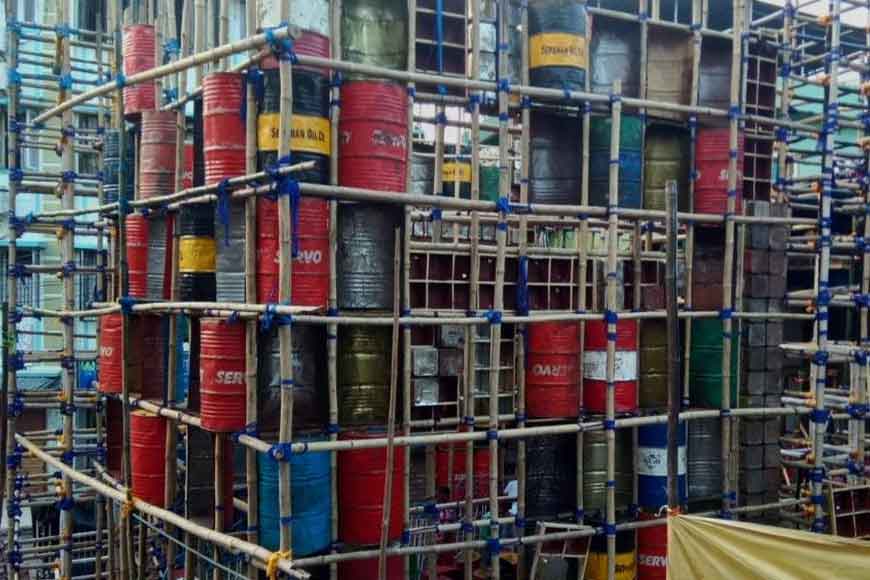 "I have taken all necessary precautions while constructing the pandal. All government regulations have been followed. The pandal is spacious and is kept open from all sides so viewers can see the idols and the decorations from a distance. They do not have to enter the pandal. Also, I decided to build pillars and create obstruction from the main entrance. This will naturally obstruct the rush of a large number of people inside and will ensure more space under the canopy. We have done our bit now it is for the masses to be more responsible when going out. They must follow Covid-19 regulations when they go pandal hopping to stall the spread of the deadly virus."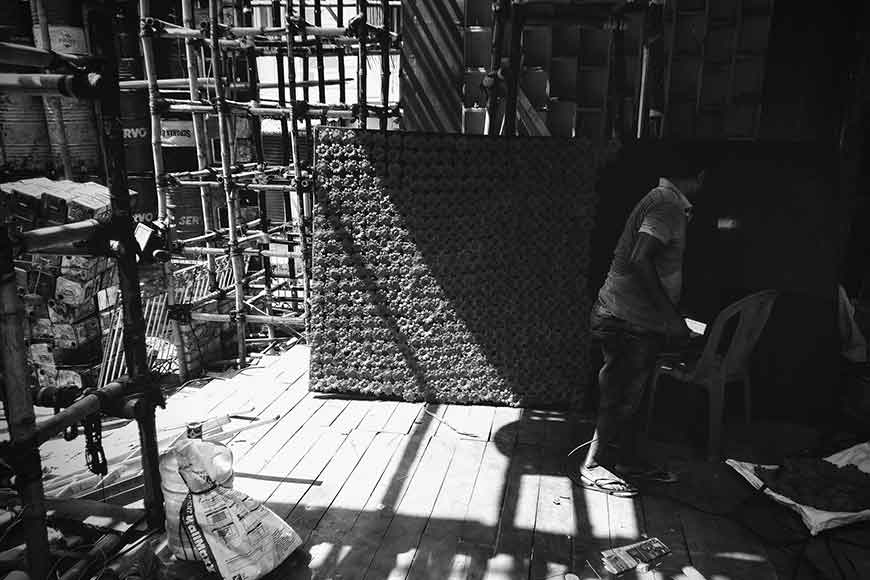 How much cooperation did Paul get from the organizers?
"I have no complaints against the Puja committee members. They have given me a free hand in my endeavor and have been very positive and helpful. The club members are very enthusiastic about the project and we are all expecting a good response this year as well."
With these words, Paul hurried back to his workspace, that's his canvas now to bark instructions at the artisans.
Story Tag:
Installation Art, Durga Puja