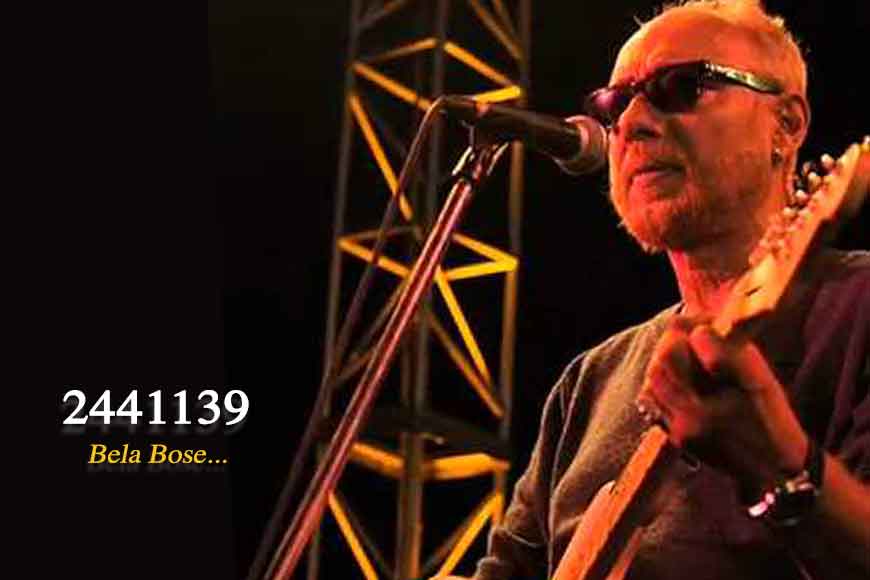 2441139… Bela Bose… nostalgia.. the telephone no more rings in this age of smartphones. Rather we miss the black telephones, the book of numbers and even the cross connections. But Anjan Dutta's song 2441139 from his debut album 'Shunte Ki Chao,' still enlivens the memories and nostalgia of a laid-back Kolkata.
But did this telephone number really exist? Or even Bela Bose? In the song, a youth is desperately trying to reach out to his girlfriend Bela on the phone and trying to convey that he has got a decent job and she must not leave him. The girl's family plans to marry her off to a settled groom. The silence and muffled cries of the girl make it evident that she has succumbed to family pressure and will marry that groom and the singer pleadingly asks: 'Chup korey, keno? Eki Bela, tumi knadchho?' (Why are you silent? Are you crying Bela?)
While the song broke many romantic hearts, there were many who started dialing the number 2441139. Anjan Dutta had used the number just to rhyme and did not realize the consequences. To the utter dismay of the curious callers, Bela Bose was nowhere to be found, but the number actually belonged to someone.
It was the home number of the editor of a Hindi newspaper, Dainik Vishwamitra. Calls came pouring in throughout the day in search of Bela Bose which made the editor lose his mind. The editor received around 700 such calls and sued Anjan Dutta. Finally, Dutta apologized to the editor explaining that he had tried various phone numbers which would perfectly rhyme with the song and 2441139 did the best. A song almost landed Anjan Dutta in court!