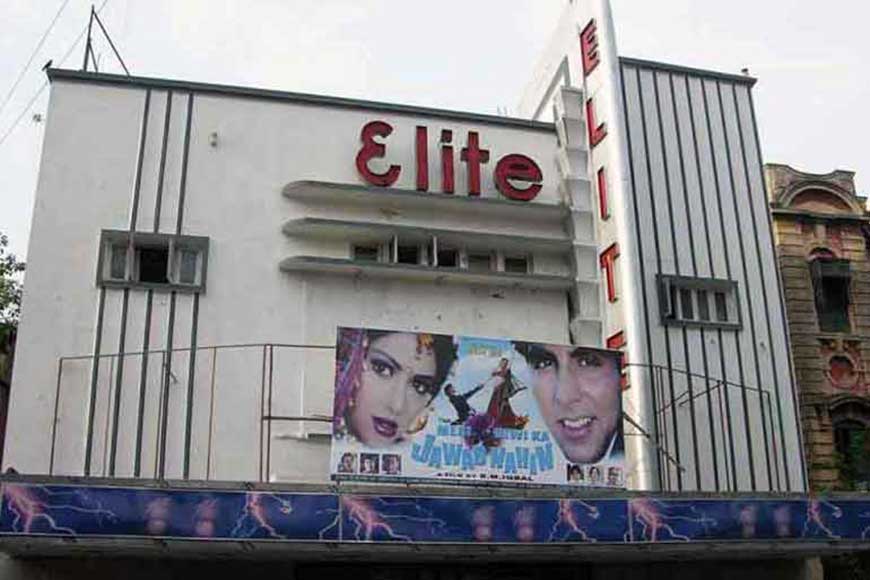 Remember watching a Hindi movie in Elite long back in 2011, and a few English movies in theatres like Globe, Lighthouse, Jyoti, Metro and Chaplin as a child. What fascinated me in those days was not just the movies, but the Victorian façade and old-world charm of these theatres that retained the days of the Raj. They went so well with the ethos of Kolkata and its cultural spirit. But it seems all will be soon lost. It started with Globe and Lighthouse, then moved to Jyoti, Metro and Chaplin. And now its Elite! Stand-alone theatre halls that probably lost their race to multiplexes and movie piracy.
This trend started long ago. Almost ten years back when multiplexes invaded the cityscape and we were turning into a 'modern' city. Even the popularity of the internet was another nail to the coffin. Most viewers started downloading movies on their computer and shunned the movie halls. It was 1940, when Elite Cinema Hall came into being. That means almost 78 years ago. It is told that this movie hall has been sold off to a shoe company for a whooping 36-crores and the hall that once screened movies of world repute will convert to a shoe showroom. Some say it might give way to a multiplex complex, housing some screens and a shopping mall.
Elite had started as a ballroom dance club. Then it turned into a theatre hall. Mostly Bollywood and Hollywood movies were screened here, some of which ran for months. Hindi movie Sholay, ran in Elite for almost four years and that too almost daily on a full-house basis. This is also a hall in Kolkata where the city's first 3D movie was screened. Then why did such an 'elite' Elite was victim to the corporate sweeper, that has almost lapped up major screens of the city. Shall we thus keep losing our heritage halls to the lure of money? Well, probably. And we have no other choice but to bid adieu to the theatre halls that once screened timeless classics like Guns of Navaron, Sound of Music, Born Free and many more.