Finally, a Padma Vibhushan for one of India's greatest medical scientists, Dilip Mahalanabis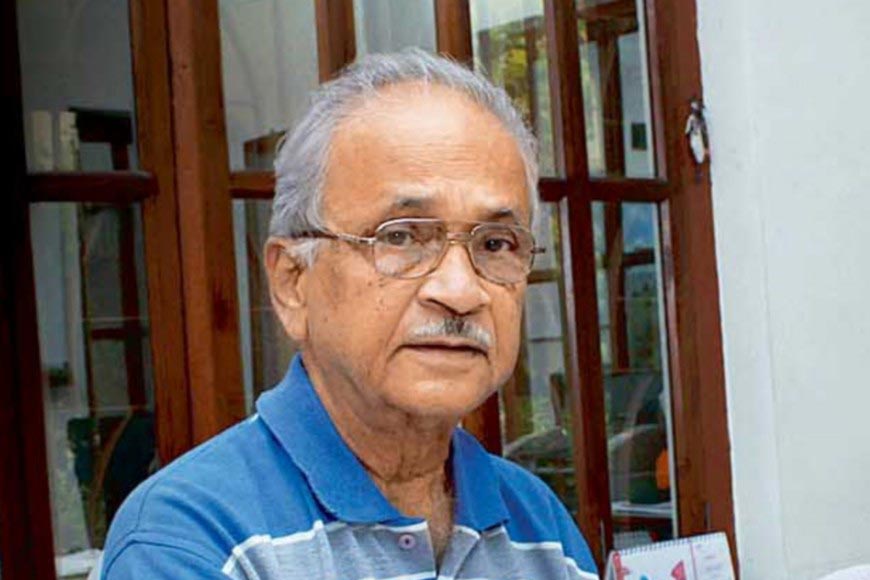 Finally, some much deserved recognition. Perhaps, with the publication of the Padma Awards list yesterday, more people will now be aware of Padma Vibhushan Dr Dilip Mahalanobis, and his incredible story. Sadly, the doctor himself passed away in Kolkata on October 16 last year. So you may be excused for thinking of the award as too little, too late.


The man who revolutionised the treatment of diarrhoea across the world, preventing countless epidemics and deaths, should definitely have received his country's gratitude far earlier.
How did he do it?
ORS - oral rehydration solution. The humble combination of salt and sugar in clean water, which the prestigious medical journal Lancet has termed as "potentially the most important medical advance" of the 20th century. The funny thing is, this great medical advance came out of the kitchen, not the laboratory.
Today, everyone knows what ORS is. But few people in India, forget the world, have heard of the paediatrician and clinical scientist who propagated it. Even the news of his passing may have escaped most of us. Before yesterday, no state or central government saw fit to celebrate his achievements or recognise his contribution to global medical science during his lifetime.
In order to fully appreciate the magnitude of what Dr Mahalanabis achieved, we need to travel back 50 years to the Bangladesh Liberation War of 1971. As millions of refugees from erstwhile East Pakistan (now Bangladesh) fled their homes and entered India, they were housed in huge refugee camps along the India-Bangladesh border. In the absence of hygienic food, clean drinking water and proper sanitation, most of these camps became hotbeds of deadly diseases like cholera, which causes acute diarrhoea leading to total dehydration and even death.
Before 1906, cholera claimed a mortality rate of nearly 100 percent. But that year, it was discovered that intravenous fluid (IV) solutions reduced mortality rates to about 30 percent.
However, IV fluids were running out in the refugee camp near Bangaon in West Bengal, where Dr Mahalanabis was on medical supervision as the cholera situation worsened rapidly, bringing up the ominous possibility of an epidemic.
In an article titled 'The Power of Small: Championing the Underdogs of Modern Medicine' in the science journal Resonance, biologists Suvasini Ramaswamy and Anirban Mitra have this to say about Dr Mahalanabis: "At that time, while directing medical assistance at a cholera-stricken camp overflowing with refugees and lacking in IV supplies, an Indian physician named Dilip Mahalanabis resorted to the 'Dhaka solution' of sugar, salt and water. It turned out to be a miracle 'drug', with only 3.6% mortalities; a massive improvement compared to the 30% mortality that usually happened when IVF was used."
The Dhaka Solution was an ORS of sugar, salt, and water that could be prepared in any kitchen, which researchers David Nalin and Richard Cash of the John Hopkins Centre for Medical Research & Training (JHCMRT) had used as part of a small trial during an epidemic in Dhaka, the capital of Bangladesh, with striking results.
Faced with a cholera epidemic, therefore, Dr Mahalanabis, with support from the JHCMRT in Kolkata, took the risk of using ORS in the camp, instructing his team to prepare ORS sachets consisting of a mixture of table salt (four teaspoons), baking soda (three teaspoons) and commercial glucose (20 teaspoons).
In an interview titled 'Miracle for an Old Scourge' published in the World Health Organization (WHO) Bulletin in 2009, Dr Mahalanabis said, "There were two rooms in the hospital in Bangaon that were filled with severely ill cholera patients lying on the floor. In order to treat these people with IV saline, you literally had to kneel down in their faeces and their vomit. Within 48 hours of arriving there, I realised we were losing the battle because there was not enough IV and only two members of my team were trained to give IV fluids."
A graduate of Calcutta Medical College and Hospital, Dr Mahalanabis had studied cholera and other diarrhoeal diseases at JHCMRT from 1966-70 and had long been associated with WHO. He retired as director of the International Centre for Diarrhoeal Diseases and Research, Dhaka, in 1995.
Back in Bongaon, within a couple of weeks, Dr Mahalanabis and his team realised that their remedy was working, not least because the patients could even administer it themselves if they had the means. There were misgivings, certainly, because clinical trials for ORS were still ongoing, and it was far from being approved by the medical fraternity as a mode of treatment.
As Dr Mahalanabis said in the interview, "At the time, we didn't know that it would become so well known and that people would take it up everywhere. We were just happy that it worked there and that we could help these people. We prepared pamphlets describing how to mix salt and glucose and distributed them along the border. The information was also broadcast on a clandestine Bangladeshi radio station. The cholera outbreak was not just among refugees, but also in Bangladesh itself."
After its success in Bongaon and other refugee camps, the WHO adopted ORS in 1978 as its primary weapon against cholera and childhood diarrhoea, and took up the project across 105 countries. Today, the total production of ORS across the globe amounts to around 500 million sachets per year, with India alone generating a market worth about Rs 160 crore annually.
As the world recalls its immense debt of gratitude to Dr Mahalanabis, two more paragraphs are required here. One is to remember yet another Bengali physician called Hemendra Nath Chatterjee, the first Indian to use an oral glucose-sodium electrolyte solution similar to the ORS to treat cholera patients in Kolkata in the 1950s. However, his findings were never really publicised among doctors or scientists owing to inadequate methodology.
The second is to recall Dr Dhiren Barua, head of the WHO Bacterial Diseases Unit in the 1970s, and mentor to Mahalanabis. Dr Barua was convinced that ORS was the most effective low-cost medication to treat diarrhoea, and in subsequent years, Dr Mahalanabis himself acknowledged that it was Dr Barua who "moved it from within WHO for a global initiative".
In 1994, Dr Mahalanabis was elected member of the Royal Swedish Academy of Sciences. He received the Pollin Prize from the US in 2002 and the Prince Mahidol Award from Thailand in 2006. Finally, India seems to have caught up.