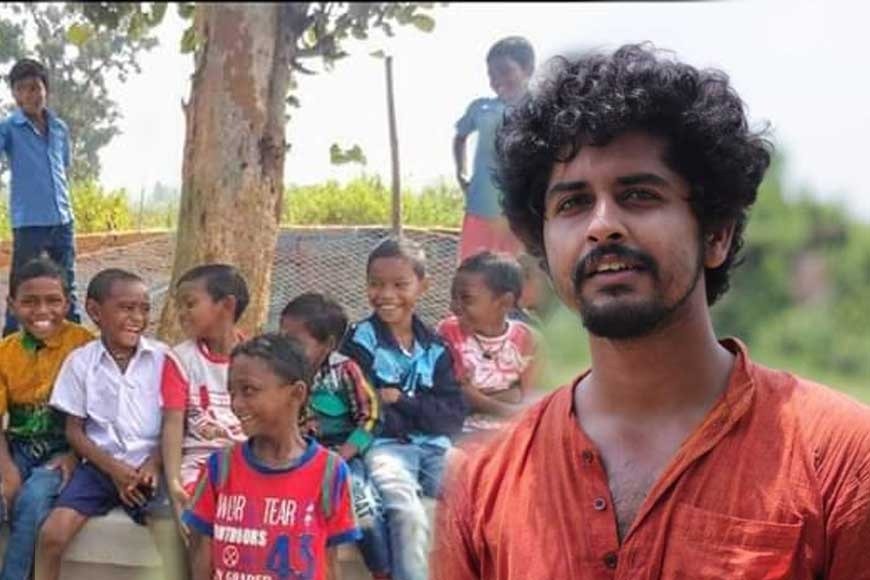 Swarnabha Dey is an IT professional based in Kolkata who with the help of friends and others have set up the first crowd-funded school of Bengal. He gives an exclusive interview to GetBengal on how such crowd funded schools can help the next generation of the backward communities like the Sabars of Purulia to come into mainstream education.
• How did the idea of crowdfunding a school start?
Crowd funding is when everyone contributes to a dream project within their affordability. This school was our dream project, but we needed funds. Our page Swapner Karkhana helped us to reach out to people who benevolently sent funds and our dream turned into reality in uplifting children of Kheria-Sabar community of Purulia.
• Is this the first of its kind in India or Bengal?
I have no idea. I don't think so. I am sure there have been projects like this before. But we did not use any fund-raising site that many do.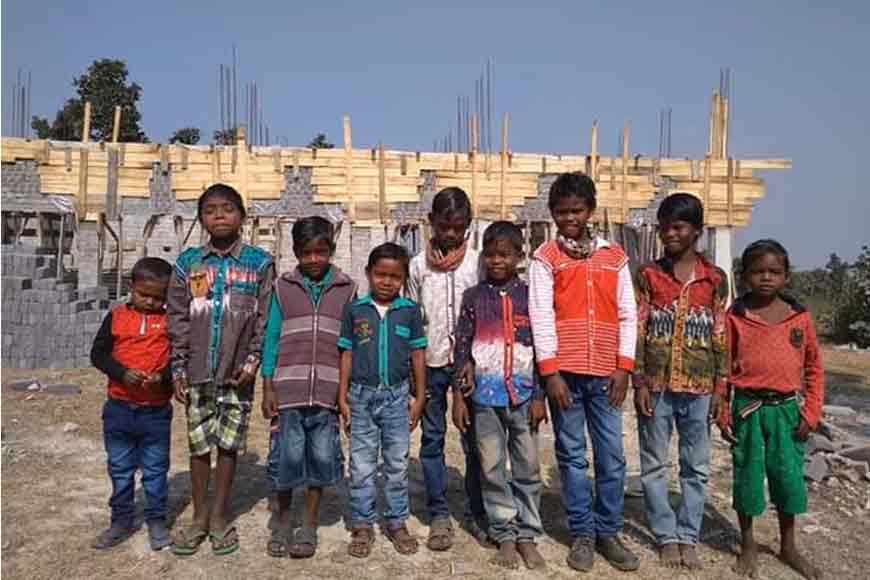 The students from the Sabar community selected for the school
• Whose brainchild was the idea and how did it start off?
In my first year of Engineering College, I visited these villages with a local tutor, who had once been a close associate of writer Mahasweta Devi. Mahasweta Devi had worked extensively in this region for the Sabar community. After her demise, not much developmental work has taken place. It was during this time that I met the first graduate of the Kheria Sabar community- Nirmal Sabar. He had tried hard to bring in education in these villages. There are government schools but dropouts are extremely common. Children tend to bunk classes. There is a complete lack of awareness when it comes to education. Since these schools are mostly located in the interiors, availability of proper faculty is also a real problem. Nirmal babu suggested making a residential school and when I got my first job in Tata Consultancy Services in 2015, I started talking about this residential school with my friends. I along with my friend Kaudinya Bose and Nirmal da, started off. We fixed a land that we could buy and posted a picture on Facebook in 2017 about our dream school. We needed around Rs 20,00,000 for the school. I did not mention the amount anywhere. All I said is if thousands of people could give Rs 2000 each or if two thousand people could give Rs 1000 each, this dream school would turn a reality. We formed the Sabar Welfare Trust in June 2017 and bought the land and made the account in its name. This is how the crowdfunding started.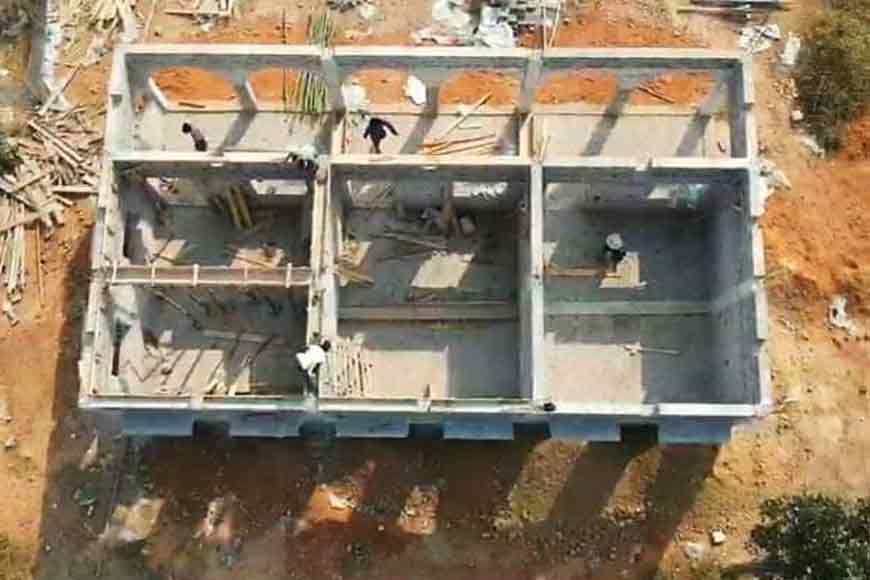 The dream school slowly turning into reality
• What kind of students are you getting for your school?
There are around 200 Sabar villages in Purulia, where around 14,000 people live. Our residential school is in Sindri, in Barabazar block of Purulia. We have tried to cover most of the villages nearby. We chose families to whom we explained our agenda. Their basic concern was if their children would get enough to eat every day. People here are struck by poverty and education is a luxury for them. We assured them the kids would get food, clothing and education. Nirmal Sabar helped us with all that he could. Right now, the school has 25 children. That's all we could afford for now. We have started off from Class I. Children here love playing football. The school uniform here looks like an Indian football jersey. Their roll numbers are written on their uniform. This creates interest among the students. Other than Nirmal Sabar, a teacher from Kolkata will also be there to teach the children. The new academic year will start from February 1. If our trust develops, maybe we can do more.
• Who all have donated?
Most of the people have contributed through our Facebook page and we collected 80% of the funds this way. My friends, students and others came forward. Even people who are not used to technology these days, like our older generation wished to contribute. Since they could not do net transfer, we went to their homes, explained the entire idea and collected funds.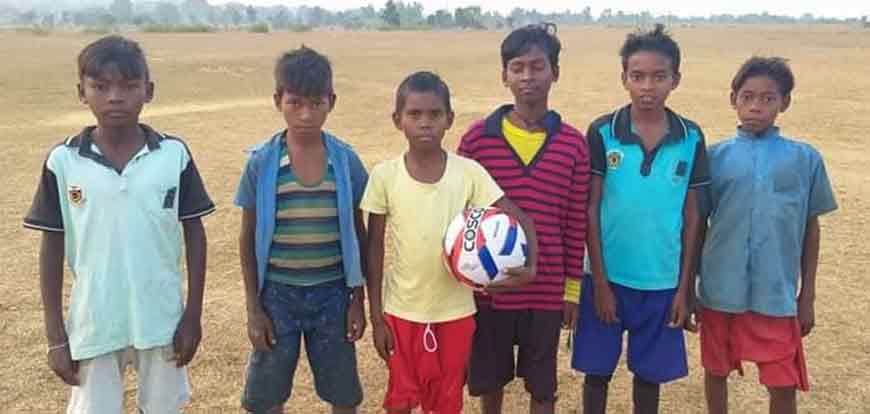 Sabar students playing football
• How do you plan to carry forward this model as a sustainable model?
This is not only about the school. We are also focusing on the entire Sabar community. These days they earn through their handicrafts and we are promoting their work. We need to instill skill among them through various training programmes offered by the government. We will try to train the Sabar community so that they can take their art to a level of perfection and earn better. Whatever money they get, they often waste it on drugs and alcohol. We will try to teach them how to keep this money in banks etc. and earn profits through handicrafts. Purulia suffers from the scarcity of water. We are thus considering deep-boring and cultivation of vegetables like tomatoes, cucumber near our schools so that we do not have to rely on external source for feeding the children. We also intend to set up a football coaching camp.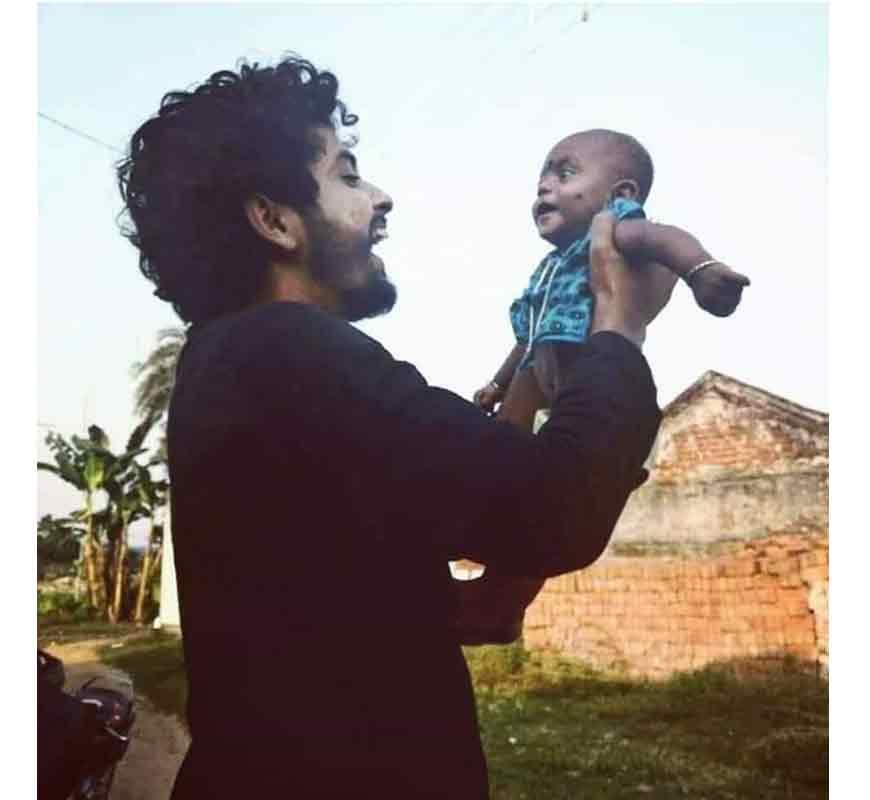 Swarnabha Dey with a tribal baby
• How do you think this model will create an impact in future?
We are starting off with 25 children. These children will go back to their villages during vacations and share their experiences. This might create awareness in the village pertaining to the importance of education. The impact would not be known right now. Once a boy from this community passes Madhyamik, they will realize. They look at Kolkata in the same way we look at London or Paris. Once, any of these children come to Kolkata for higher education or work, their dreams will be fulfilled. These communities primarily have led a life of isolation since ancient times. They were even branded as a criminal tribe by the British law in India, allowing authorities to carry out terrible atrocities against the community. Hence the Sabars always lived in fear of the urban people. After we arrived in these villages, the community is slowly opening up. We started the trust with seven people. Now, many people have joined. Doctors are also joining, treating the Sabars, making them aware of ill habits and teaching menstrual hygiene to the womenfolk. We have also brought in television in the village. They are watching it and learning more about the outside world. Maybe we will be able to bridge the gap gradually.