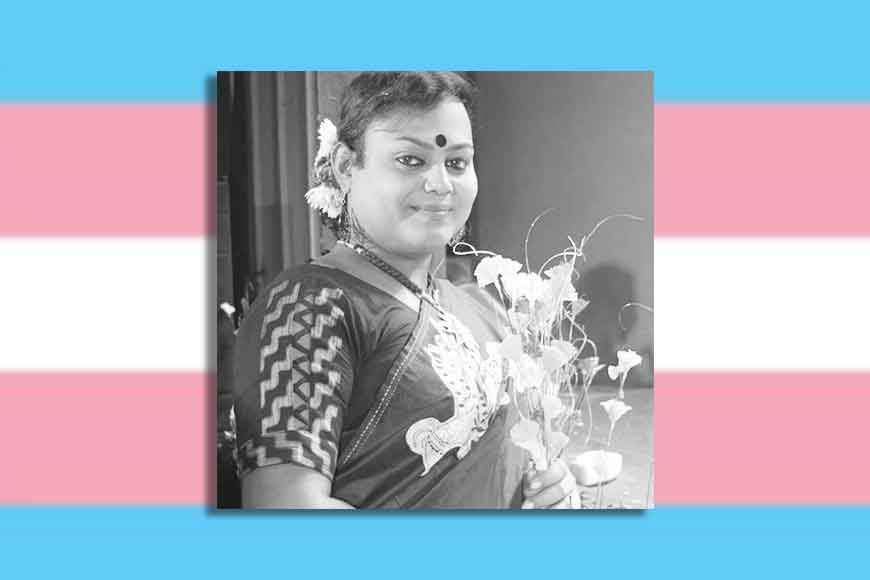 His childhood was not ordinary like the rest. He was an effeminate man and the son of a sex worker. Sintu Bagui, a resident of Garbagan area near Sheoraphuli station was subjected to a lot of humiliation since childhood. But nothing could pin Sinti Bangui down. He was aware that he was here with a purpose and nothing could change that. Every time he was demeaned, he accepted it as a challenge. Sintu was an active participant in the 'Movement for Transgenders.' He relentlessly kept on fighting for his rights. Just a day after International Women's Day, Sintu became the judge at Sreerampore Lok Adalat. This is the first time in the history of Bengal that a transgender, and that too a child of a sex worker has become a judge.
Lok Adalat has primary responsibility of solving pending cases of other courts and gives verdict for minor offense. Former or current judges, lawyers and eminent people of the society are selected as judges of Lok Adalat. Recently, a proposal of selecting Sintu as a judge was offered on behalf of the authorities of Hooghly District Legal Service Authority as he had impressive contributions as a social worker.
But Sintu's rise was along a difficult path. After studying till class 8, he got associated with the movement of transgenders which enabled him to go places, voice his opinion and look at the world from a different light. According to Sintu, people who used to corner him or laugh at him, appreciate him today. He has also been well accepted by his family. It has been seven years that Sintu's mother passed away. Had she been alive, she would have been extremely proud of Sintu's achievements after a longsome journey full of struggles. Looking back, his mother's absence is his only point of regret. Sintu is not reluctant to introduce himself as a child of a sex worker as he respects the profession and works for their rights.
Every cloud has a silver lining and transgenders are capable of fitting into the mainstream career options and their contributions are simply boundless.