Fluid Moments- photographer Sankha Kar's tryst with the nuances of water - GetBengal story
Meet Sankha Kar, who was destined to venture into the world of art. But unlike his father, who used a paintbrush to create an image on the canvas, Sankha played around with the camera obscura and successfully created numerous gems that caught the eyes of millions over three decades. More than genes, it was fate that charted the course of his career very early in life when a crippling disease called polio took a toll on him, and practically, as a 3-year-old kid, Sankha had to relearn basic body movements. This experience made him observant and perhaps helped Sankha develop a special trait of looking at objects from a different perspective which stood him in good stead in his career as a photojournalist.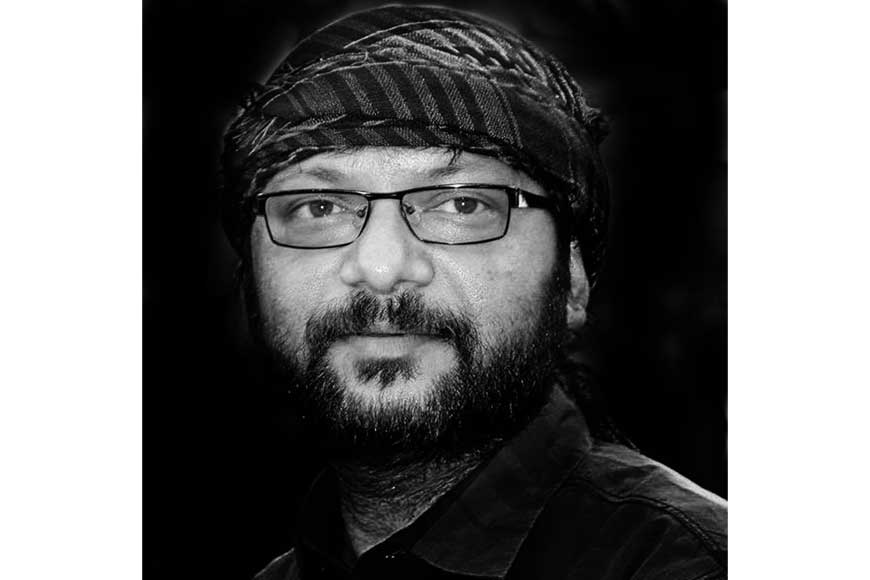 Fluid Moments- photographer Sankha Kar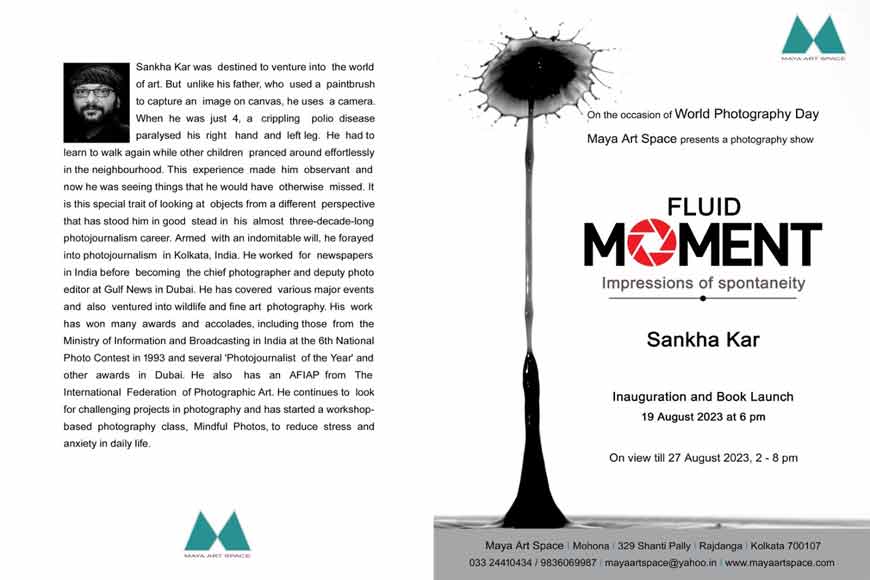 "Fluid Moments", a photography show presented by Maya Art Space
A science graduate and a first-class first certificate holder of the Photographic Association of Dum Dum (PAD), the photography school set up by the distinguished photographer Benu Sen in 1957, Sankha has cut his teeth in the print media since the mid-nineties, when he joined a Bengali newspaper as a staff photographer. This was followed by various stints with other Bengali frontline dailies till 1999, before he took an assignment at Gulf News, one of the frontline newspapers in the UAE.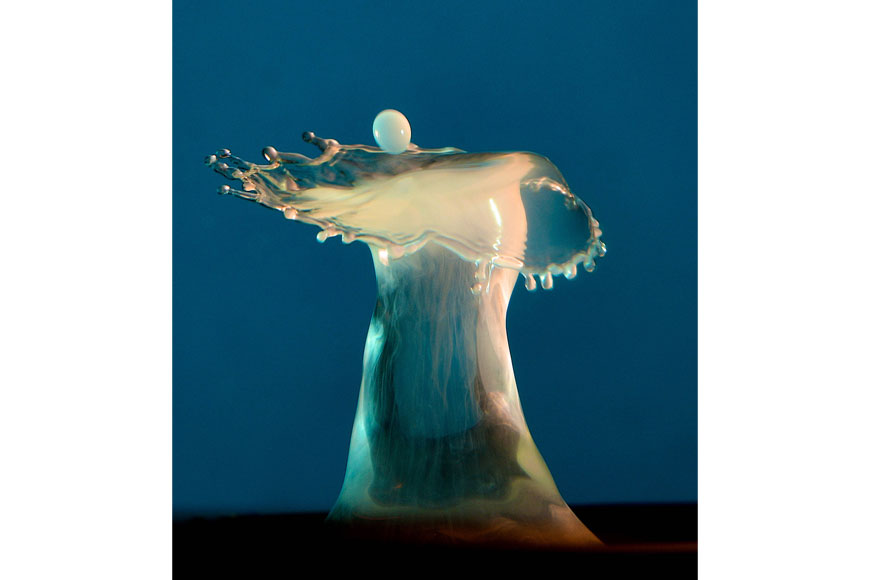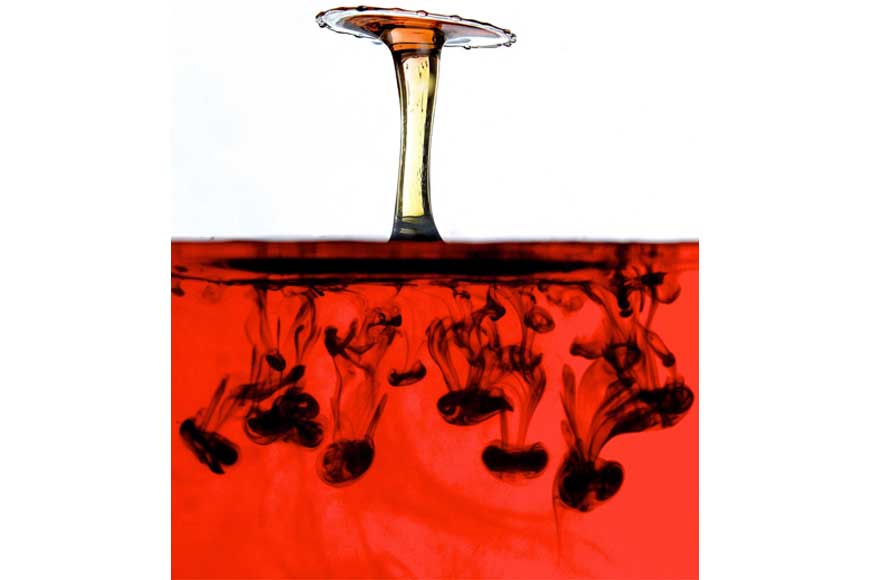 This opened up a new vista, and Sankha covered several big events around the world as a photojournalist. As he walked his way up to the role of photo editor of the newly introduced tabloid of the group, his relentless quest to learn forced him to venture into wildlife and fine art photography.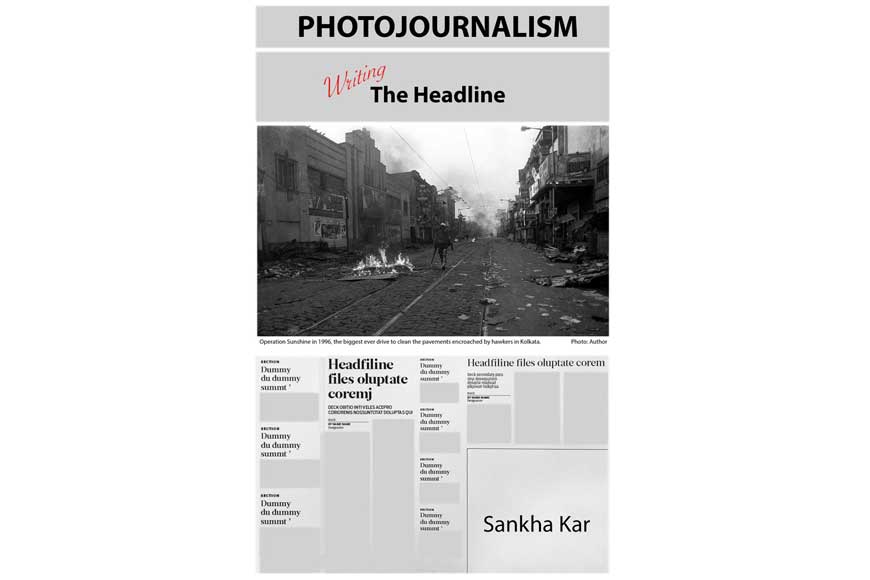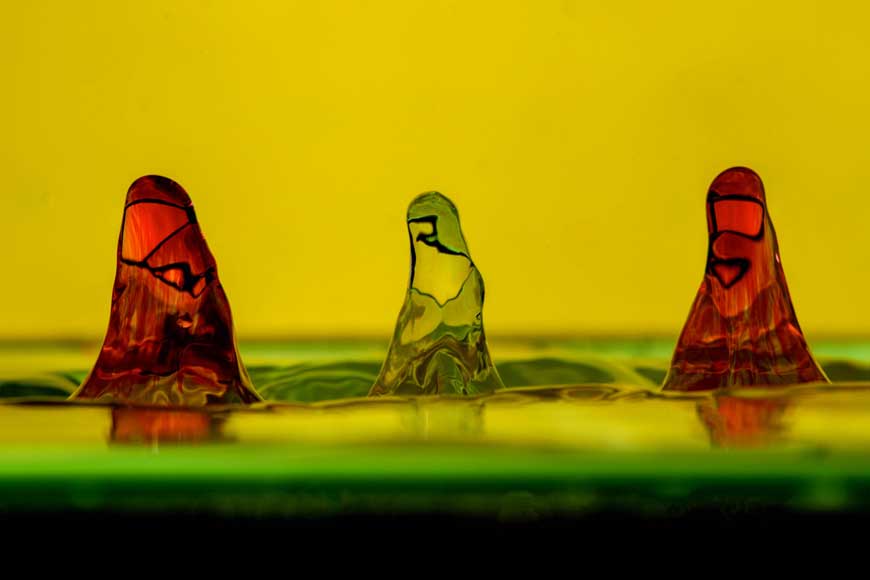 One of these projects is "Fluid Moments", which is a classy collection of photographs of water, the way it changes its shape, form, or colour by drips and drops, as observed and captured minutely by Sankha through his lens. Just take a slice from that moment, and you will realize that it is all about a moment of observation, an up-close encounter with a common everyday object that can change your perspective. It reminds us that even the most mundane things can hold great beauty and significance. The exhibition is currently on view at Maya Art Space, Kolkata, till August 27, 2023.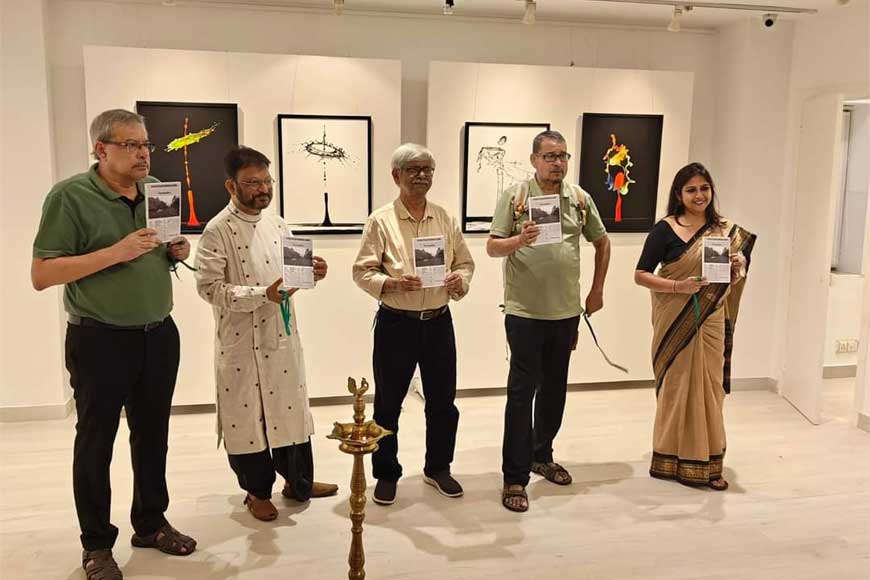 Sankha Kar's book, "Photojournalism " was launched at Maya Art Space.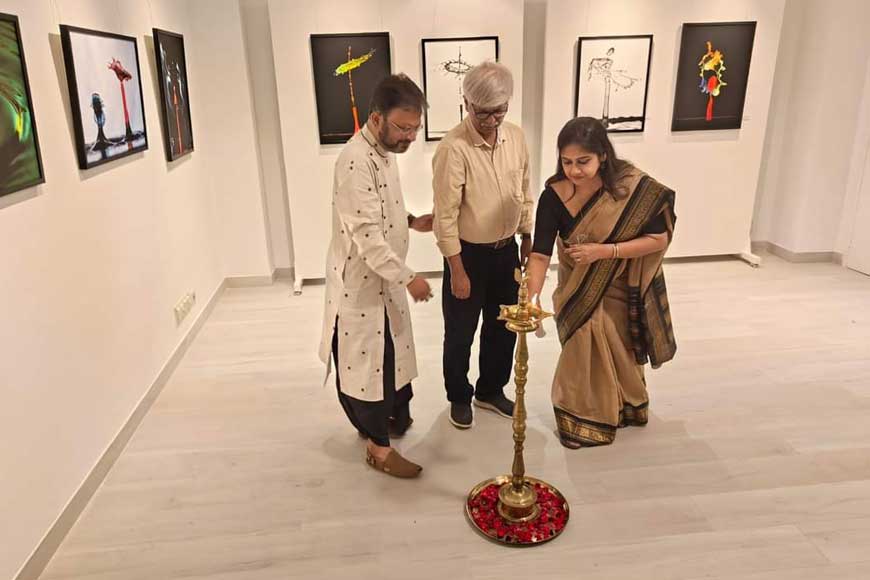 Inauguration of the photography exhibition at Maya Art Space
A book by Sankha titled "Photojournalism – Writing The Headlines" has been launched to coincide with the exhibition. In this book, he aimed to share his experiences and insights on the art and profession of photojournalism, which he gathered from the field and inside one of the busiest newsrooms in the world. The book can be a comprehensive guide for an aspiring photojournalist or anyone interested in the field.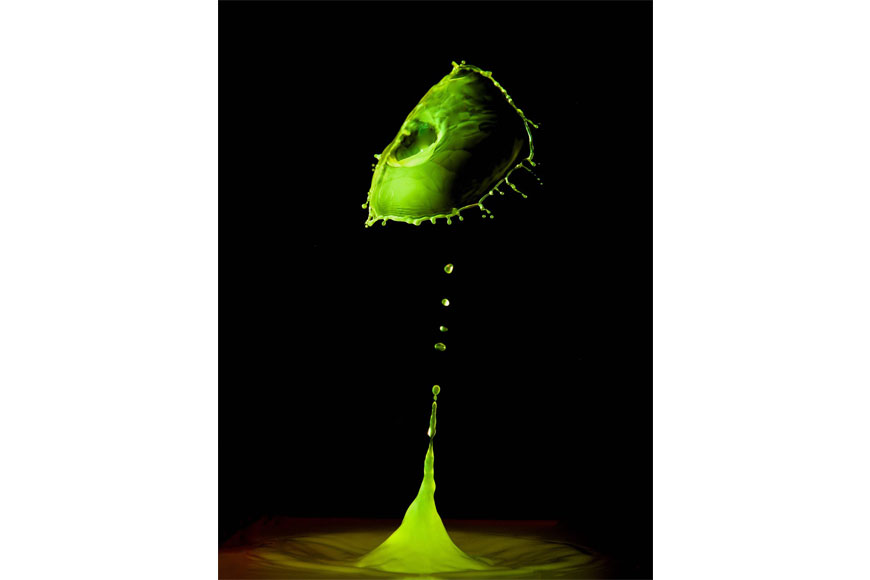 Both events happened to be part of the celebration of World Photographic Day by Maya Art Space, Kolkata.