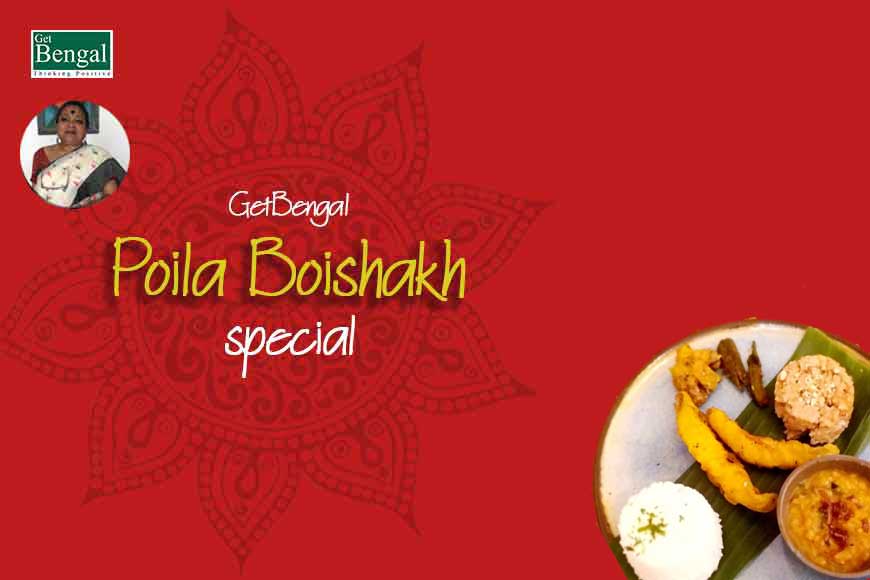 We thought that it would be good to showcase how Bengal, from ancient and medieval times and Kolkata of modern times brought global cuisine on Bengal's platter. Bengal has long been the meeting point of different communities from various parts of the world, including Arabs, Turks, Persians, Afghans, Armenians, Jews who came to the ancient Chittagong port for trading, many of who finally settled there. No wonder then that their culture and food traditions gave rise to the first kind of global fusion in the region.
Mutton jhal freizy
Later, with the city of Calcutta gaining importance in colonial India, there was infusion of western influences as well. Portuguese, French, Dutch, British and later, Parsis and Chinese influences came in along with a fresh settlement of Jews and Armenians. It was a complete assimilation of the western world, extra-regional and regional culture. Marwaris, Gujaratis, Punjabis and Tamilians also settled in the city, making it a melting pot of varied cuisines. Kolkata is still an epicenter of all these influences. It is impossible to showcase the vast repertoire that came into the city. Based on this, I have created the 'Firingee Thala' which is an attempt to showcase some of the fusion foods.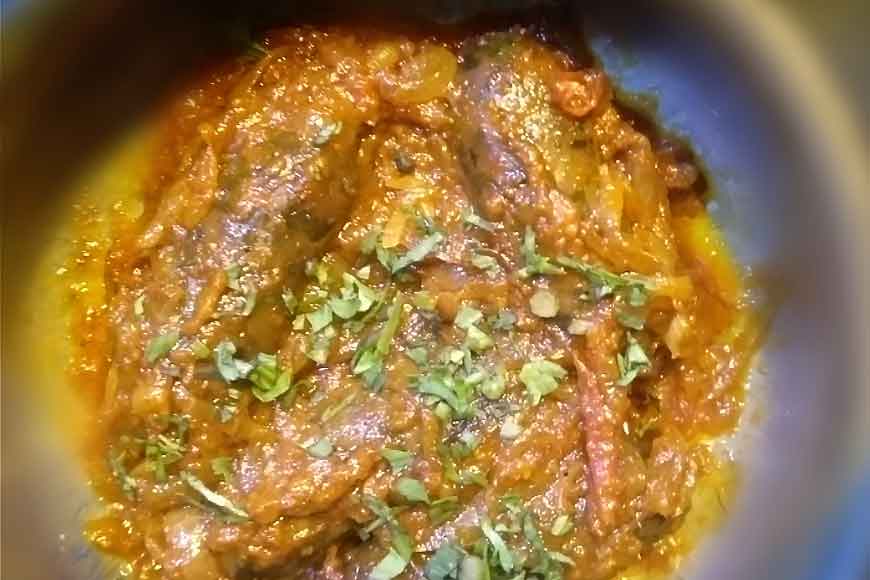 Prawn sausage curry
In both the sections – vegetarian and non-vegetarian, we are showcasing Portuguese, Armenian, Jewish, British and Anglo-Indian influences. The Portuguese were in Goa and Bengal and naturally there was an inter-regional exchange. We have for the moment left out pan-Indian influences. We are calling it Chapter I, as it is the first chapter in the history of Kolkata's Global Cuisine. Never before have all the influences been brought together and presented on a traditional Bengali thali. 'Firingee Thala' will comprise special dishes like Armani Khichuri, Yehudi Murgi, Polo Pilaf and Anglo-Indian cutlets.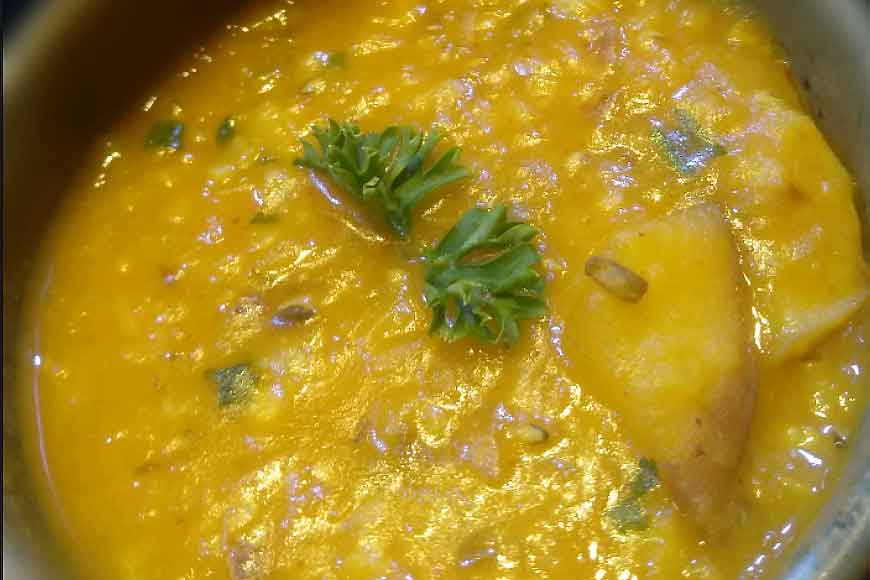 Daal churchuree
The food enthusiasts of Kolkata are open to innovative cuisine these days. But I would not call it an innovation. I would call this a memory project to feel proud of. We are in a city which was a leader in introducing global cuisine to the region. The only innovation lies in the fact that multi-cuisine is being presented on a thala. Bengal adopted the influences, incorporated regional nuances and created its own cuisine out of it. Whenever we talk about Bengali food, we associate Chingri Malaikari and Paturi with it. Little do we realize that all that has been presented on the Firinghee Thala is also our very own food.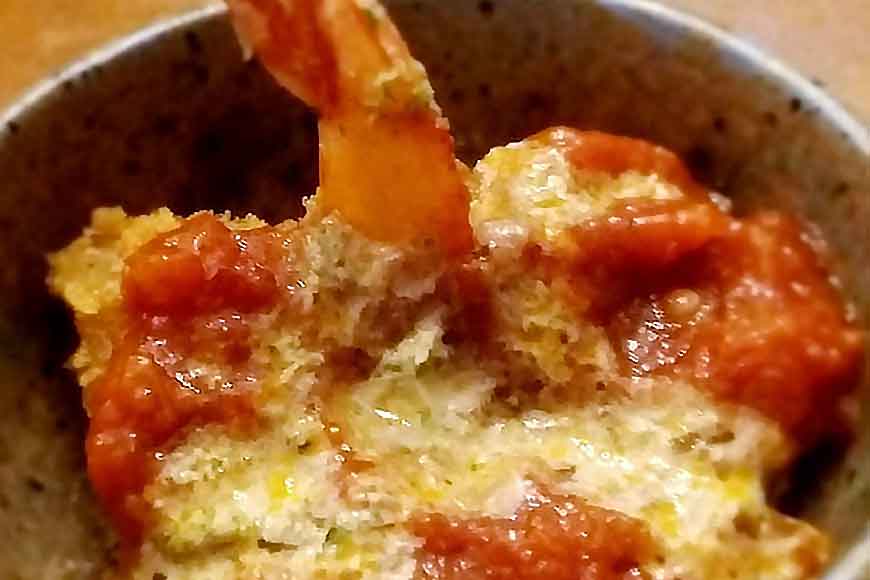 Prawn cutlet curry
In various restaurants these days, many special thalis called 'Poila Baisakh special menu' are served but if you go back in history, there was no grandeur in terms of food. Poila Baisakh was primarily a harvest festival. Bengalis used to make payesh, exchange sweets, engage in 'kolakuli,' touch the feet of elders, wore new clothes and wrote letters of greetings to those in distant lands. Poila Baisakh was never about eating. Those in business opened new books of accounts called 'Hal-Khata' on this day and distributed sweets. A couple of days before Poila Baisakh falls Annapurna Puja, the goddess of plenty. She was invoked with great dedication in preparation for the year ahead. It was about all about embracing the new year with positivity and optimism. Chaitra Sankranti or the last day of the year had special significance. When I was a child, we had 'matir unun', earthen utensils in our kitchen which used to be broken and new utensils used to come in for the new year. Store rooms used to be cleaned and the left over stored rice and cereals used to be discarded. This was a major preparation for the new year. Baidya families like us, had the ritual of eating pachon a mix of 5 to 50 greens and vegetables. Laddus made of job-er chhatu (barley sattu) were also eaten. This again had significance in that they symbolized the produce of the season and their curative and preventive properties. Poila Baisakh was more about setting the rules for the seasons and year ahead than about food. The grandeur of food on Poila Baisakh is more of an urban phenomenon which became prevalent during the 20th century. Just like say, a Valentine's thali and Navratri thali, the celebration of food during Poila Baisakh has become a huge thing in recent times because we have lost our connect with our roots and the simple symbolisms of folk rituals.