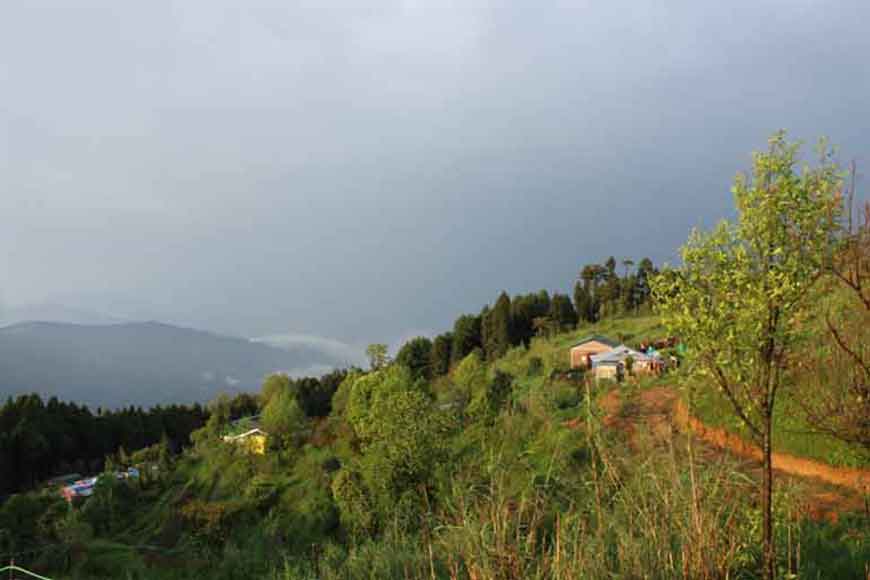 The mist suddenly floats in and leaves you drenched. From the window of your homestay, you gaze at sailing clouds bringing in the message from beyond the Kanchenjungha. A fairytale unfurls before you. Locals believe Lord Buddha is in deep sleep beyond those mountains. This is the unexplored terrain of Chatakpur, that is fast developing as one of the best tourist havens of the Darjeeling Hills.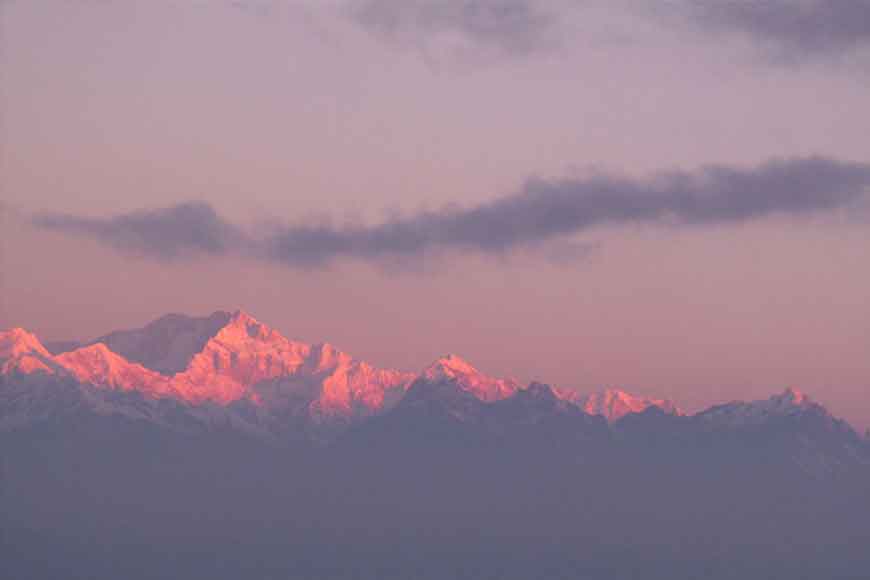 Chatakpur is a remote hamlet, about 26 kilometres from Darjeeling, circled by a pristine forest. The ethnic village has a population of just 80-90 people. Even a few years back, the only place to stay here was the West Bengal Government's Eco Resort at the entry point of the forest. Now quite a few lovely homestays have come up.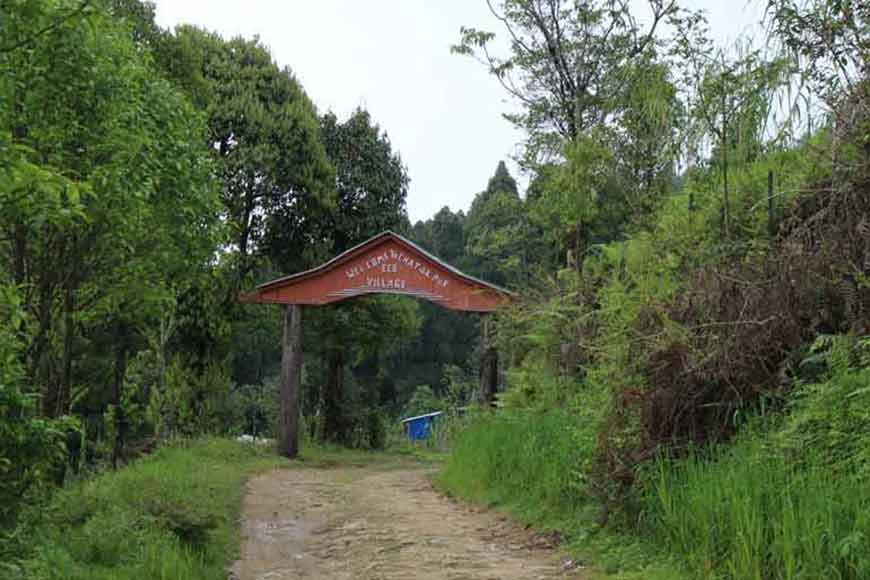 Here lies the kingdom of pine forests and for those who love to get lost in the woods, this is the ideal location. The best part of Chatakpur is its virgin forests, where many a trail leave you mesmerized. The forests have a haunting charm and silence, that will take any adventurous tourist on a discovery of the unknown. There lies the eerie track from Matpu, Bagura that leads to Chatakpur. You can trek this route and if you are lucky you can catch a glimpse of a Himalayan deer or leopard.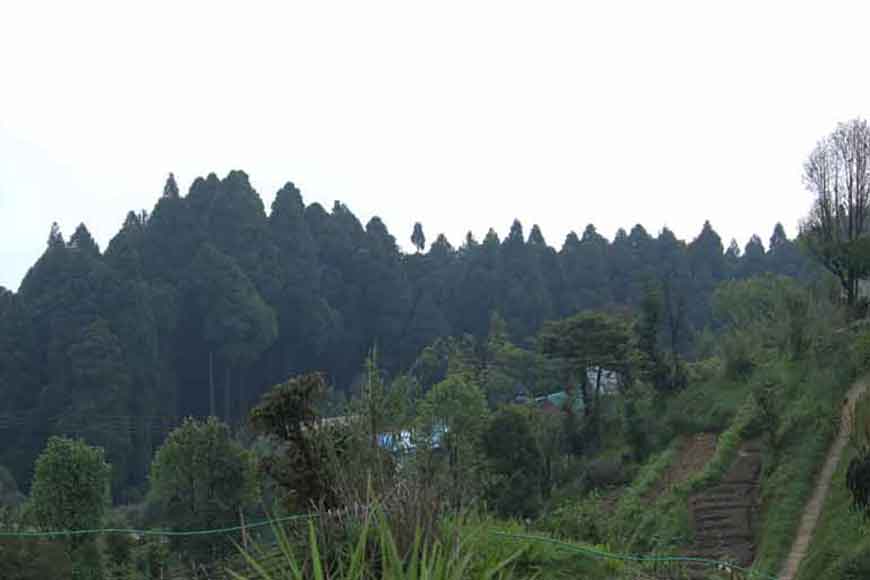 Lying at an altitude of 8,000 feet, Chatakpur has a chilly weather throughout the year. Kanchenjungha is a constant companion and its majestic appeal is best felt from Chatakpur compared to even Darjeeling. The homestays and wooden houses have a rustic appeal. Most houses have cardamom farms and flock of hens, while orchids are displayed as decorations. Stairs connect one house to the other.
Wherever you look, your eyes meet lush green forested tracks and hills. Every local greets you with a warm smile. The watch tower at the village top, offers you a wide view of the land lying beneath. The sunrise from this watchtower is par excellence. For those who would like to avoid the cacophony of a Tiger Hill sunrise, can always sit atop this watch tower and feel the dawn breaking into a plethora of colours, far from the madding crowd.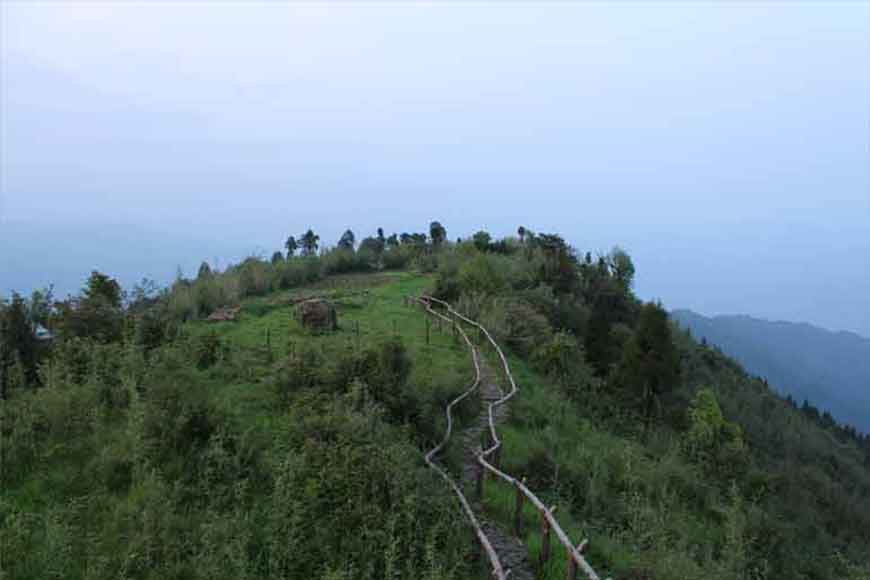 You must not miss the land of fog at Kalipokhri. It is a small waterbody which the locals consider holy and often come to worship. Himalayan Salamanders - one of the oldest and rare amphibian species of the world are found here. You can also find pink frogs, caterpillars, a variety of birds. The place is indeed a photographer's delight.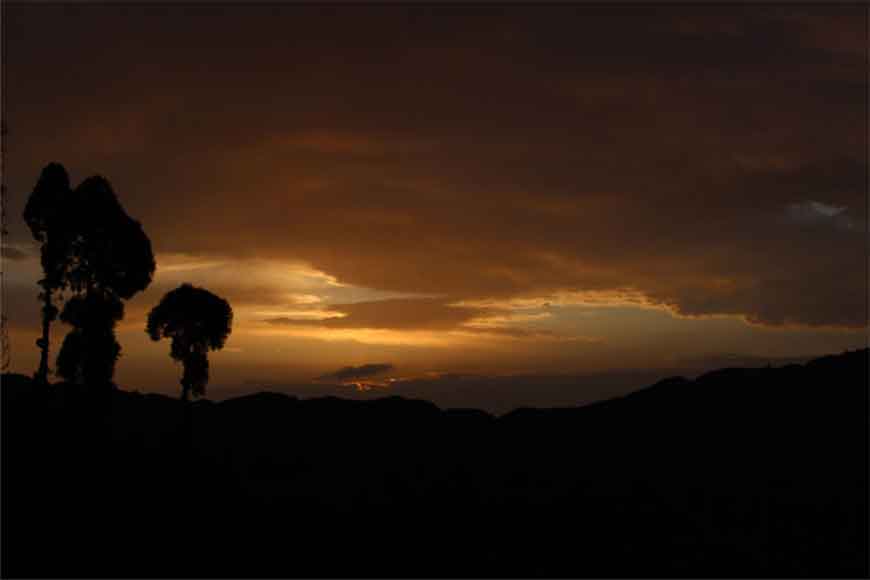 If you wish to look around, you can walk down to Sonada. This road is simply unforgettable and locals say, fairies often visit this place. The roads of the village remain closed from June 15 to September 15 as this is the mating season for animals. Do not miss this paradise for sure!
How to reach
Take a car from Bagdogra or New Jalpaiguri Station. , NJP or Darjeeling.
Favourite Homestays
Lumbini Heritage Home, Lalit Heritage Home, The Inn Patan, Peacock Guest House, Shiva Guest House, Government Eco Resorts
When to go
The best time to visit Chatakpur is from October to March.
Story Tag:
West Bengal Tourism, Darjeeling, Chatakpur