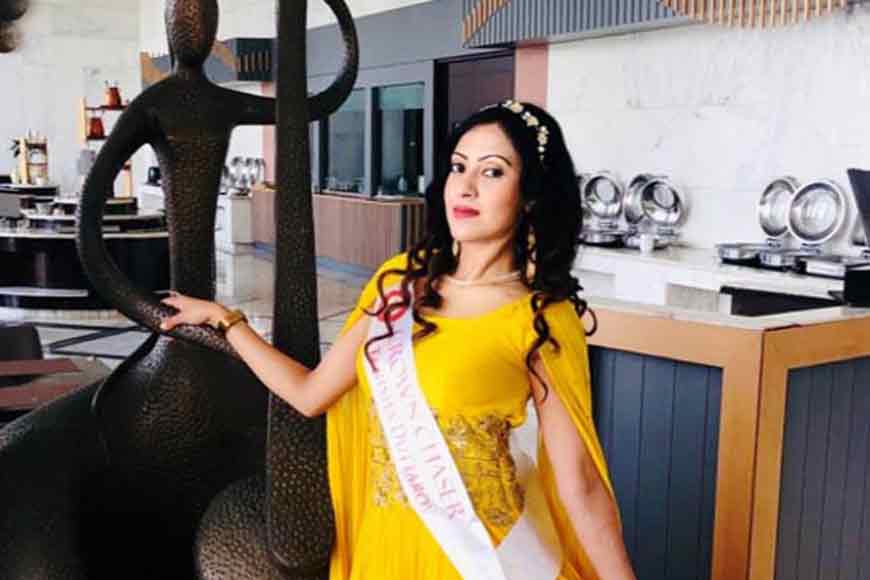 She usually uses the code 006 beside her usernames --- yes, you got it correct, a similar code 007 was used by James Bond, known for his steely grit. Tanisha Dutta Roy is known for her courage too. Originally from West Bengal, she made Bengaluru her home on job and is now all set to travel to Greece as one of the 171 finalists to participate in the beauty pageant competition in October this year. She was selected among over 30,000 participants from competitions held across the globe.
But there is another tale to her life. After the sudden demise of her dear father, her dream career in Dubai ended. She had to support her mother and take up a job. But her struggle did not end here. She faced the threatening cancer, the deadly ailment that could end her life. But she won over that too and now oozes with confidence and fitness. She remembers how she was abruptly cut off from sweets and carbs. "Not eating sweet is almost equal to not being a Bengali," she had said in one of the interviews. Every day three hour rigorous workout for three to four months brought her self-confidence back. Tanisha weighed 59 kilograms as a result of a six-month long bed rest. She now weighs 47 kilos.
In February she got a call from organisers of Haut Moude. When auditions were held in Bengaluru, she participated and was on cloud nine when she was selected to the team of finalists among 30,000 contestants. Tanisha could not forget her fight with cancer. She had gone for the treatment of salivary gland tumor. After the sensitive surgery, she was told it has turned malignant. Instead of getting treatment she planned to hop on to the world tour. However, her family forced her to undergo treatment. She was advised bed rest for six months that led her to gain 25 kilos. She went into mental depression as friends, neighbours indulged in body shaming her. At a point Tanisha had stopped talking to anyone.
But then one fine morning she realized enough was enough! She started hitting the gym with a vengeance. What started as a three-hour workout for her daily today has landed her close to winning a reputed beauty pageant. We wish her all the success.