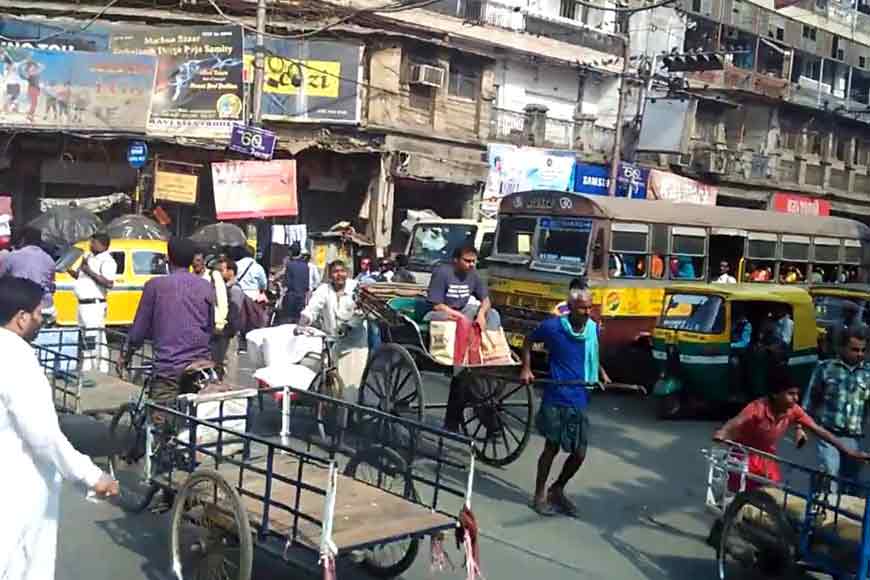 Chitpur Road
Last week, we had said we would be starting this, the eighth edition of our walk around our city, from Chitpur Road. In between, we have done a separate article on Chitpur Road itself, reputed to be Kolkata's oldest thoroughfare. The British spelled it Chitpore, and we now know it as Rabindra Sarani, but whatever it is called, this road ran through the heart of the city's 'native' or 'black' quarters in the 18th and 19th centuries, distinct from the 'white' quarters in and around BBD Bag and Esplanade, which we have covered. Famed as a pilgrimage route to Kalighat, it was also the street on which stood the renowned Chitreswari Kali temple.
Point A - Chitpur Road
Beginning from the northeast corner of BBD Bag, walk a short distance down Bowbazar Street or Bipin Behari Ganguly Street until you reach the Kolkata Police headquarters at Lalbazar. From here, turn left into Rabindra Sarani and begin your walk in earnest. As it was in days long gone, Chitpur Road remains one of Kolkata's busiest thoroughfares, and since it isn't particularly wide, please stick to the pavement as you walk.
At the outset, your attention is likely to be captured by a row of shops selling a wide variety of musical instruments, with many of the shops doubling as manufacturing units. Opposite these shops is an old house which once gave shelter to legendary poet Michael Madhusudan Dutt in the mid-19th century.
You will eventually arrive at the India Exchange Place Extension crossing, where furniture shops take over, and then come shops selling electrical goods. Further on, at the Colootola and Canning Street intersection, the products on offer become far more interesting - shoes of every possible kind, and relatively cheap, locally made wigs. Browse through them if you have time, the experience is rewarding.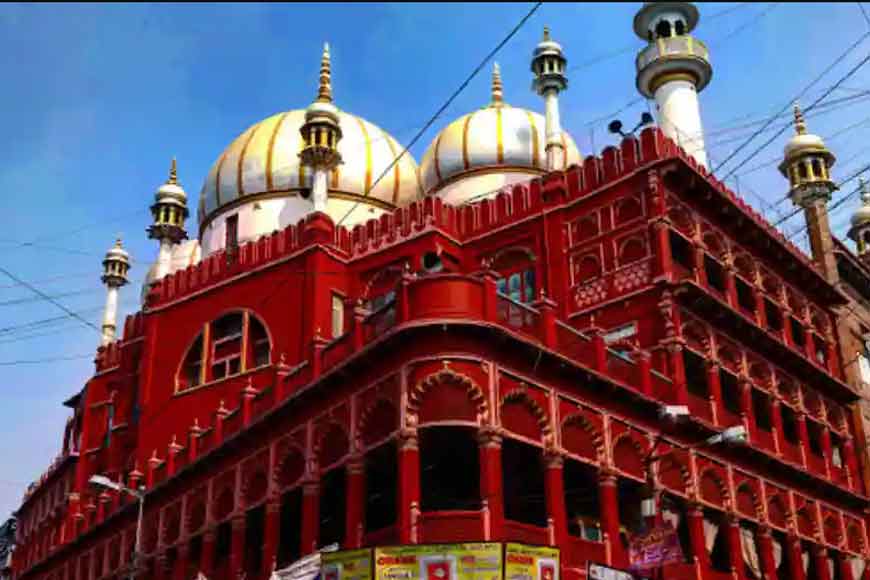 Nakhoda Mosque
Point B - Nakhoda Mosque
Visible from the intersection are the minarets of Kolkata's largest masjid, reportedly built in imitation of Emperor Akbar's mausoleum at Sikandra in Agra. Funded by Abdur Rahim Osman, a representative of the Kutchi Memon Jamat, a small community of Sunni Muslims from Kutch. Osman was a shipping magnate, so the mosque was named Nakhoda, meaning 'mariner'. Built at a cost of nearly Rs 1.5 crore, the beautifully ornamented mosque was opened to the public in 1926.

The main prayer hall has a capacity of 10,000 and the three principal domes and two minarets are approximately 150 feet tall. There are 25 smaller minarets, ranging in height from approximately 100-120 feet. The gateway, supposedly intended to resemble the Buland Darwaza of Fatehpur Sikri near Agra, is made of granite.
Around the masjid are a medley of shops selling 'attar' or perfume, 'soorma' or eyeliner, and a mouthwatering variety of street food such as kebabs. Also close by is the renowned Royal Hotel, still among the city's best known destinations for biryani and chaanp. If you have time, look around the bazaar for other fascinating merchandise, from exotic hookahs to more mundane items of daily household puja rituals.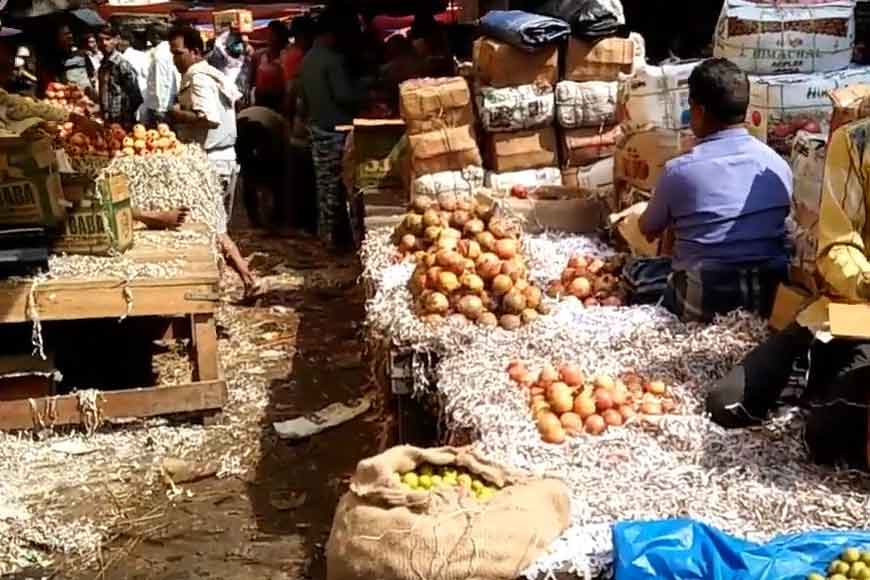 Phal Patti,the Fruit Market
Point C - Phal Patti, the fruit market
Turning right from the market into Madan Mohan Burman Street, you will come upon the extraordinary open-air Phal Patti, though it is located in the neighbourhood of Machuabazar (fish market in Bengali). We would really urge you to spend some time watching the remarkable auction at the fruit market, as people literally standing waist-deep in fruits of every kind sort them out according to size and quality. The auctioneers sit on high chairs and yell out the prices offered, surrounded by a chaotic, heaving sea of humanity and fruits. Trust us, the photographs you take here are potential award winners. And if you wish to buy some fruit yourself, go right ahead, because prices here are at least 10 to 15 percent lower than the ones at mainstream retail markets.
Because this walk has left you with a lot to take in, we will end it here. The next edition will be longer, taking in some of old Kolkata's most famous 'native' residences.