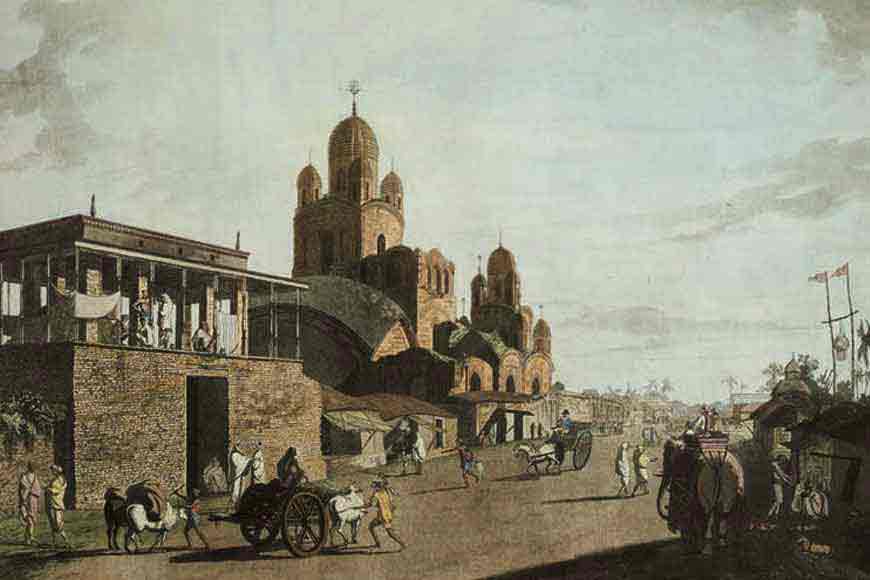 Siddeshwari Kali Mandir
Four days from today, on August 24, we will have completed 331 years since Job Charnock landed at Sutanuti Ghat, kicking off the chain of events that led to the 'birth' of Calcutta. Much has been written and said about where the name 'Calcutta' came from, and no, it has nothing to do with 'Kalighat'. The scholarly consensus seems to be that the origin of Kolkata is 'Khal-katta', a combination of Persian words referring to a natural 'khal' or canal between the villages of Gobindapur and Kolikata.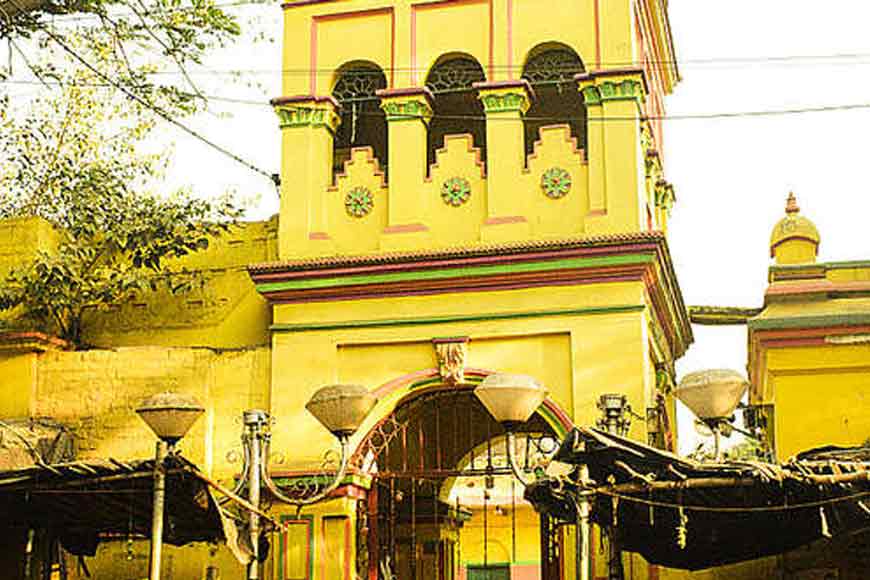 Chitreswari Temple
But that is not what we're going to talk about here. Approaching Calcutta's so-called birthday, we'd like to focus on its oldest thoroughfare, Chitpur Road (renamed Rabindra Sarani), a road that existed even in Mughal times, ostensibly named after the fierce goddess Chitreswari, a version of Kali. Many years before Charnock's famous landing, Chitreswari was as important a deity as Kali of Kalighat. Her temple, reportedly constructed (or heavily patronised) in Mughal times by the notorious robber Chitreswar or 'Chite Dakat', drew devotees from all parts of Bengal. And it was from Chitreswari (sometimes referred to as Chitteswari) and Chite Dakat that Chitpur got its name.
According to the Calcutta Review (Vol. 3, 1845), Chite Dakat fell foul of Chakrapani Dutta, a commander of the Nawab of Bengal's army, when the robber assaulted Dutta and family as they were making their way to the temple. In collusion with the police as it existed in Calcutta in the first half of the 18th century, Dutta eventually captured Chite and ensured he was hanged for his crime. Following his death, the temple of Chitreswari fell into disrepair, from which it was eventually reportedly rescued by the renowned 'black zamindar' Gobindaram Mitra, appointed deputy collector in the presidency of Calcutta in 1698. A man who amassed wealth and influence in equal measure, Mitra was an ancestor of the Mitra family of Kumortuli.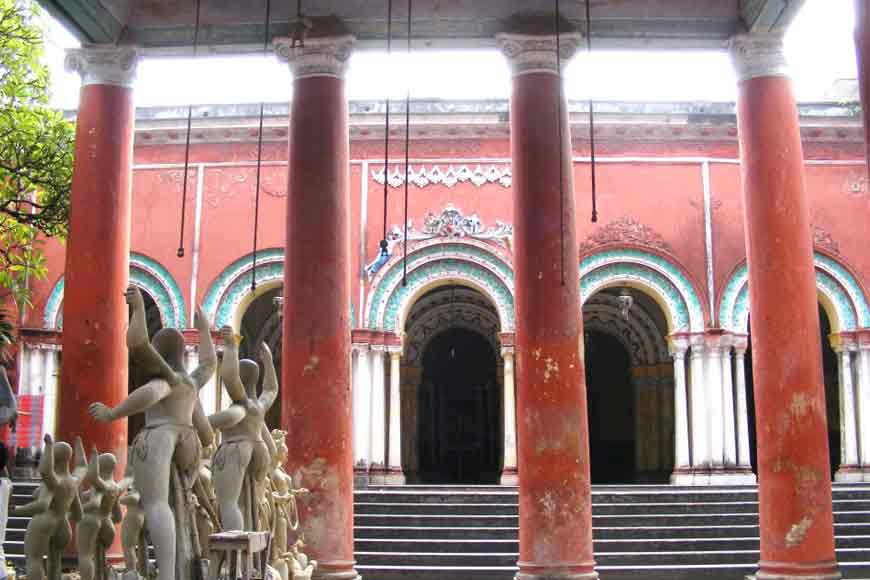 Madanmohan Mandir
But back to Chitpur Road. In its edition dated July 12, 1821, an editorial in the Samachar Darpan made special mention of how rapidly the settlement of Kolikata had grown, claiming that locals still spoke about the tigers which once roamed Chitpur not too long ago. Nonetheless, despite its dense forests and presumably fierce wildlife, Chitpur Road was the principal connector between the nawabi capital of Murshidabad and the areas around Govindapur, Sutanuti and Kolikata (before the three became Calcutta), including the important pilgrimage centre of Kalighat. The first segment of Chitpur Road stretched from Bagbazar canal to Bagbazar Street to the south. Then came Upper Chitpur Road, from Bagbazar Street to Machuabazar Street further south. And Lower Chitpur Road stretched from Machuabazar Street to Bowbazar Street and Lalbazar Street.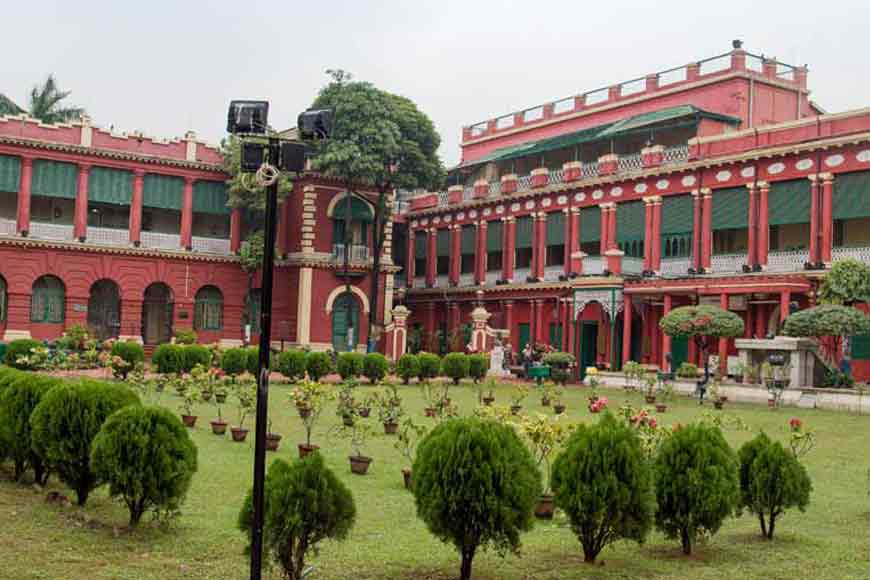 Jorasanko Thakurbari
Today, Chitpur Road is still famous for some of its temples, principal among them being the Siddeshwari Kali Mandir and the Madanmohan Mandir. But there are several non-religious associations too, such as memories of the 'Barudkhana', the battleground in Chitpur where General Mir Jafar clashed with John Holwell of the East India Company when Nawab Siraj-ud-Daulah invaded Calcutta in 1756.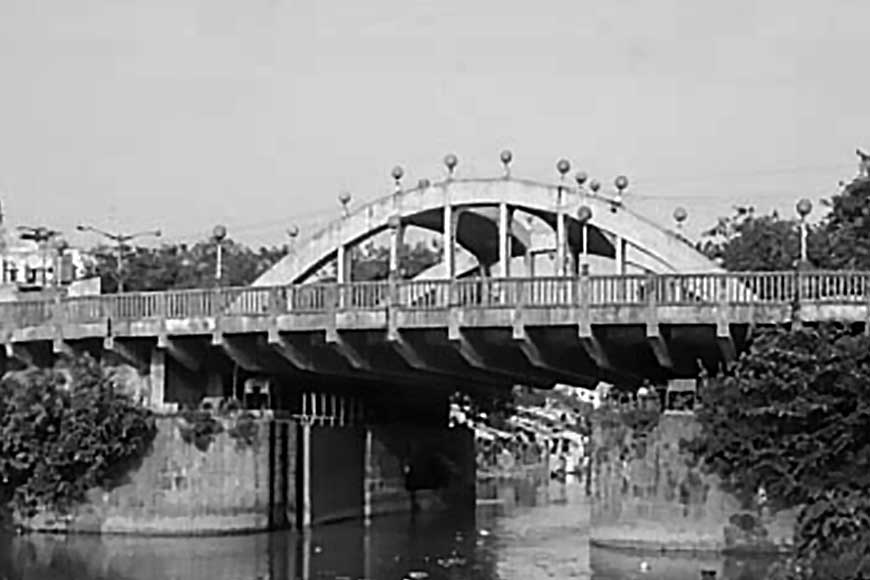 Chitpur Bridge
Chitpur Road was also home to 'Pering Saheber Bagan' or Perrin's Garden, named after Captain Perrin, an entrepreneur who owned several ships. The garden was a pleasure resort, where Company officials took their ladies for evening walks. Once the English left Sutanuti, the garden fell into disuse, and had more or less shut down by 1752.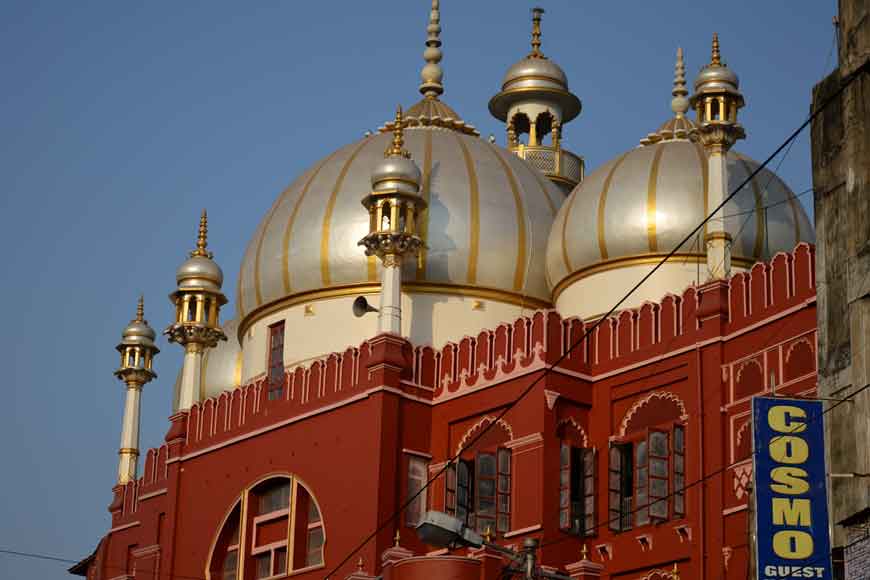 Nakhoda Masjid
Graced with such eminent institutions as the Adi Brahmo Samaj, the Jorasanko Thakurbari, and homes of many more eminent Calcutta families, Chitpur Road also gained fame as the city's entertainment hub, housing most of its theatres, legendary restaurants, numerous wine shops, and even brothels. On the other hand, it is also remembered as the road that Sri Ramakrishna Paramhansa took as he walked to Jadulal Mullick's mansion in Sindure Patti, and the road that houses Nakhoda Masjid, one of Kolkata's most prominent mosques.
A mix of opposites, a cultural melting pot, call it what you will. Chitpur Road is still a microcosm of life as seen in the city as a whole.