From Phoolkopir shingara to Koraishutir kochuri - winter becomes a dining carnival in Kolkata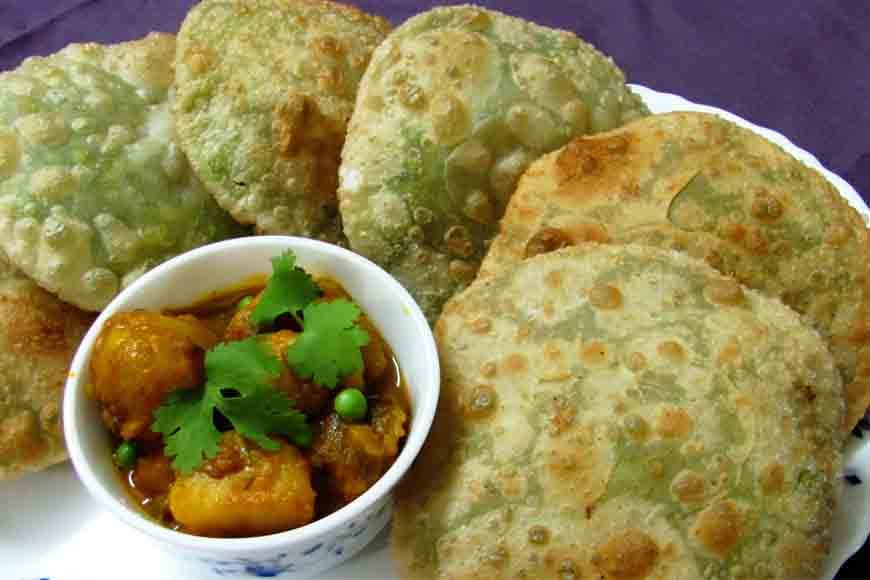 Did you know Bengali cuisine is the only of its kind in the Indian subcontinent that has a proper multi-course structure, much similar to the style of modern French cuisine? Bengalis love their food and like to have it served course-wise, instead of all at once, as is done in most other Indian regional cuisines. And when the short-lived winter dawns on Bengal and Kolkata, Bengali homes and city streets turn into a haven for foodies.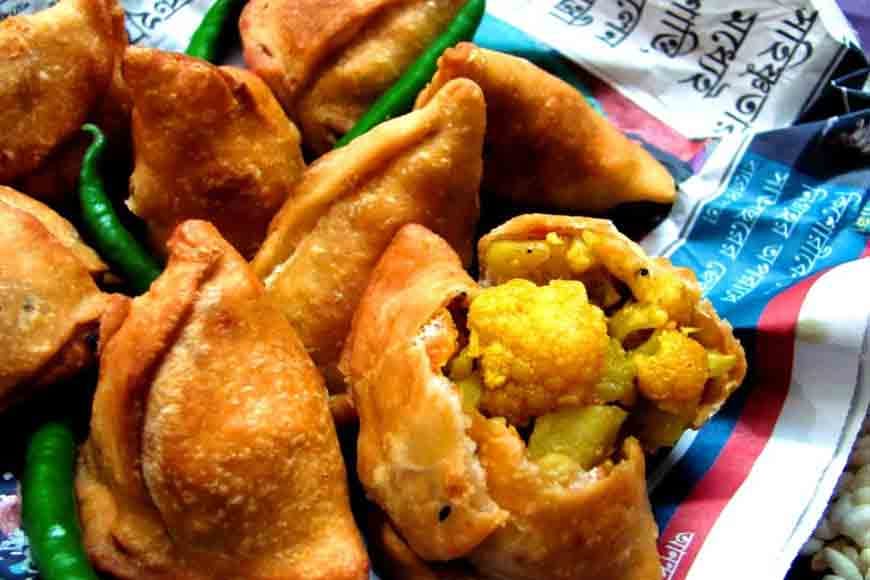 From Mughlai to street foods and an elaborate spread of sweets and confectioneries, as well as the cuisine of the flourishing Anglo-Indian community, just ask for any! Winter heralds a dining carnival and the entire state goes into a tizzy rustling up delicacies with ingredients which are available in winter only.The gastronomical tour of the city begins with the quintessential Nolen gur and various sweetmeats available only in winter, from Nolen Gur'erpayesh, doi, sandesh, rosogolla, ice-cream, cheesecakes, soufflés, etc. But who can avoid the delectable Koraishutir kochuri (deep-fried kochuri stuffed with mashed green peas) accompanied with aloordom (potato gravy). Head to the nameless age-old shops in the College Street, Hatibagan, Shyambazar, Baghbazar area that make some of the best Koraishutir kochuri during winter. The demand for this delicacy is so high that customers queue in front of shops from early morning as everything is polished off the counter by 10 am.
And not to miss those Phoolkopi'r Shingara or cauliflower samosa, far from the spicy samosas of North India. Winter is the season of cauliflower, so Kolkata gets a twist in the stuffing of traditional samosa from classic potatoes to fried cauliflower. This winter try new flavors with the old classic. Phoolkopi'r Shingara sells freshly-fried from large cauldrons at Putiram Sweets (College Street). They are not just delicious, but are laden with vitamins and minerals if you can ignore the oil in which they are fried. North and South Kolkata paras are also lined with small telebhaja outlets.
And if you are looking beyond these Bengali snacks, and craving for the hot and spicy meat items, then dig into piping hot spicy and juicy Nehari. Nehari is a slow cooked tender beef/mutton dish with aromatic spices and large amount of clarified butter, made only during winters. You get the best nehari in town at New Islamia Hotel (Colootola, Bara Bazar) and Sufia Restaurant (Zacharia Street, Colootola) between 5-7 am daily.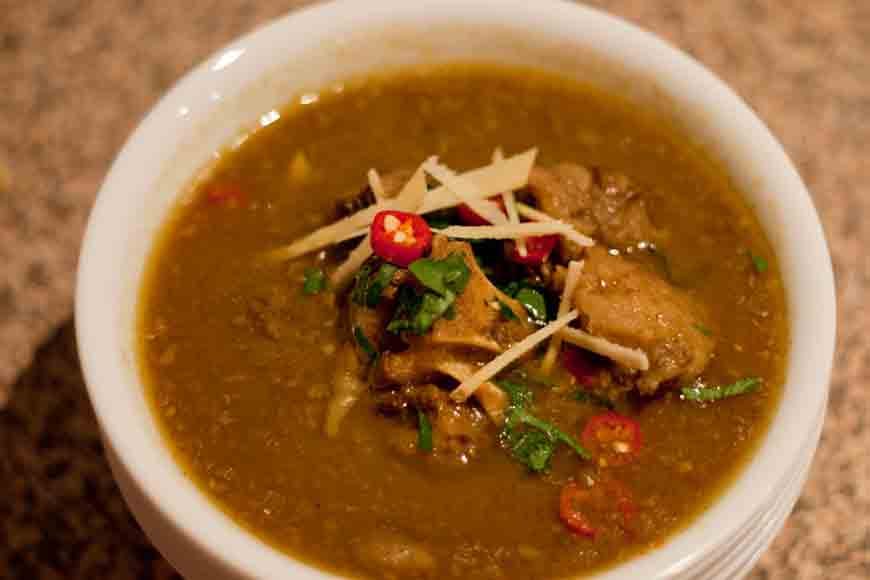 Kolkata's old-timers fondly remember the customary visit to Nahoum & Sons in New Market for that one winter delicacy – mince pies. It is still available in the century-old Jewish bakery in town during winters. Mince pies are made of butter-laden crumbly tart shells stuffed with a mince of rum-soaked apples and raisins and also jazzed up with a hint of spices. Cured meat is another winter special item for which sahibs and mems frequented New Market and Entally Market in the past. Here you still get the tastiest and exotic-flavoured cured meat including the spicy Portuguese variety as well as the sinful Irani style sausage pav. So, if you are planning to store your larder with freshly-made ham, salami, sausages and much more this winter, head straight to these heritage markets.