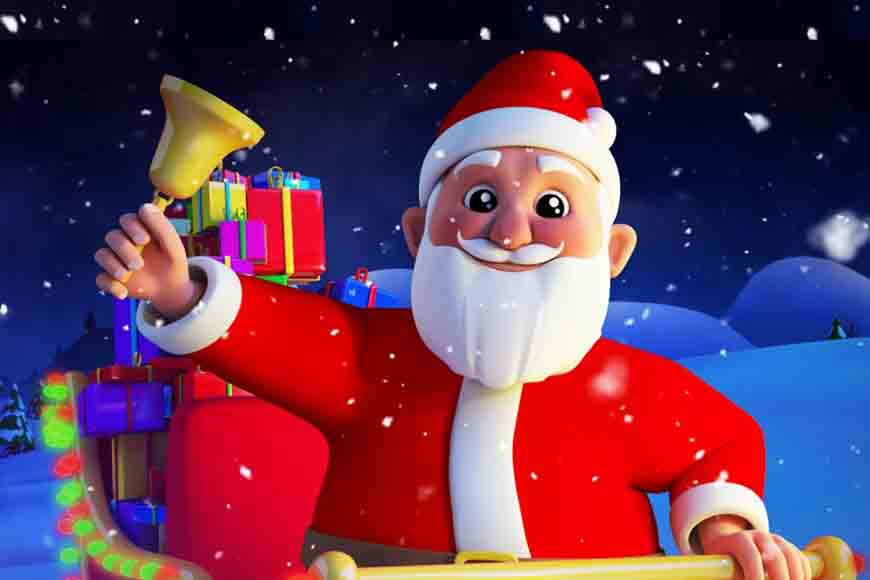 Christmas in Kolkata is very famous. The City of Joy looks beautiful as it decks up with lights. People enjoy the carnivalin Park street. Hawkers sellmasks and hats of Santa. Christmas in Kolkata means Christmas in heaven. Big Christmas trees are decorated attractively. People who go on vacations don't actually know what they are missing in Kolkata during Christmas. Christmas celebrations start a week before in Kolkata and the festive mood encircles all. The festival is celebrated not only by Christians, but people from different communities celebrate Christmas with joy and offer carols. I think Kolkata hosts one of the largest dedicated Christmas carnivals in India.
Entire Park Street is decorated with lights and there is food everywhere. Midnight carol services is held at St Paul Cathedral. Live musical performances, both instrumental and vocal, by well-known singers and bands at Allen Park adds to the flavour of the celebration. And there is food extravaganza, courtesy to the umpteen food kiosks set up by different communities who have made this city their home. They dish up an array of delectable items for the foodies of Kolkata. My mum told me about the famous Bow Barracks which comes alive during Christmas with silver bells, lights and music.There is nothing lovelier and more divine and more Christmassy than sitting in the candle-lit church waiting for the whole seasonal panoply of the cathedral to swing. Churches are also decorated marvellously and people enthusiastically join in the fun. This shows that you don't need to be a Christian to celebrate Christmas in Kolkata.
I love this time of the year very much because my school is closed for the holiday and I get to enjoy myself. I love the presents ad sweets that Santa leaves for all of us in the socks. Every year I also donate clothes and sweets to some of the poor kids along with my parents so that all of us can enjoy the festival together in Kolkata. Merry Christmas!!
Aveek Josh Basu
Class - VI
South City International School,