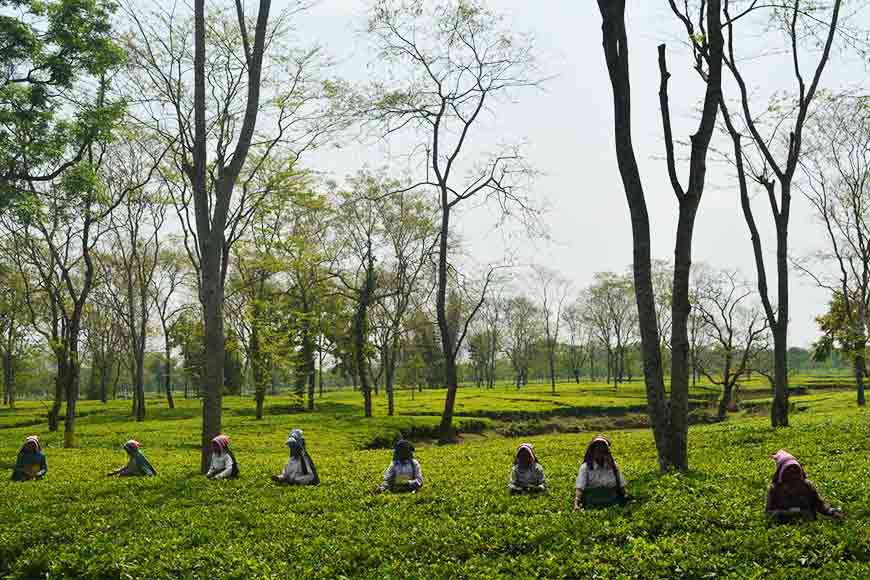 It's often said, 'Tea is for all occasions.' Be it to lift your sombre moods or to experience an ecstatic high at some party, where you choose to bunk those liquors for a fine cuppa an aromatic Darjeeling tea. If tea has bound every Indian worldwide on a mood-lifting spirit, the many tea estates of North Bengal have weaved a tale forever, producing those exquisite leaves that finally reach your cup.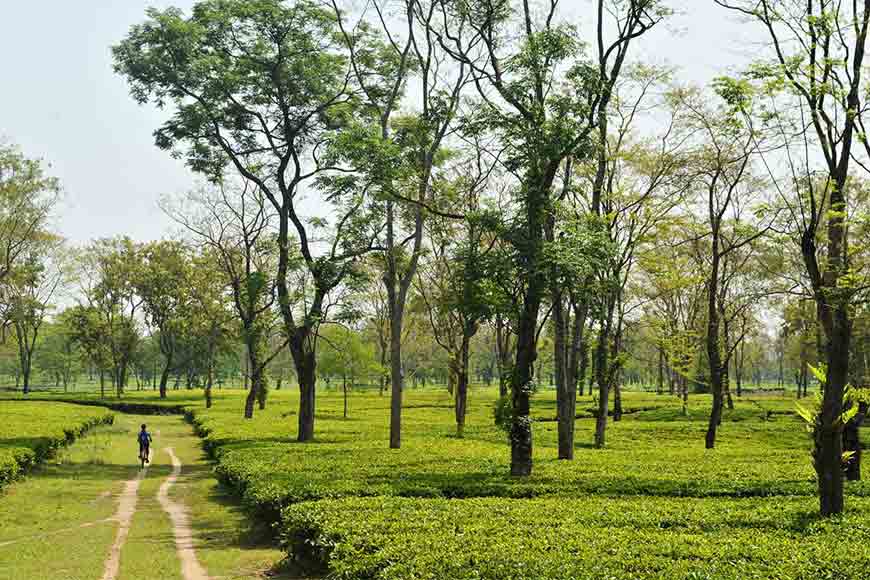 Keeping that in mind one particular tea estate has arranged for an educative Tea Trail to give you a first-hand experience of the journey – from Garden to your Cup! Yes, we are talking about the picturesque tea-estate of Damdim in the Dooars region of North Bengal that looks like a serene Swedish country, not at the foothills of the Alps, but nestled below the mighty Himalayas. This 1,500-hectare tea estate with 738 hectares of planted area once belonged to the UK-based James Finlay group. Who doesn't know that the colonial hangover of the British tea tasters still rules these quaint North Bengal tea estates? And Damdim is one such.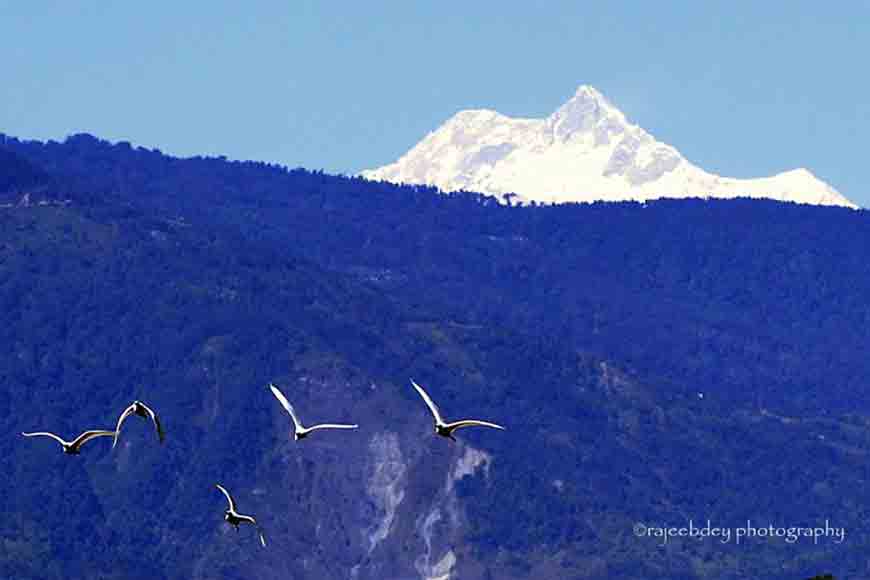 In 1964, the estate came into the possession of TATA Finlay, the precursor to TATA Tea. Damdim presently belongs to Amalgamated Plantations Pvt Ltd, which is also a TATA enterprise. If you wish to run away from the madding crowds this Puja or winter, or on your way down from the hills of Darjeeling, Sikkim come over for two and half hours at Damdim Tea Residency and enjoy the adventurous Tea Trail. It is educative too for your children. Depending on the time of the year, you will experience the seasonal beauty of sub-Himalayan North Bengal at its best. October to January is definitely heavenly but so is the rainy season, to bring out the romantic in you.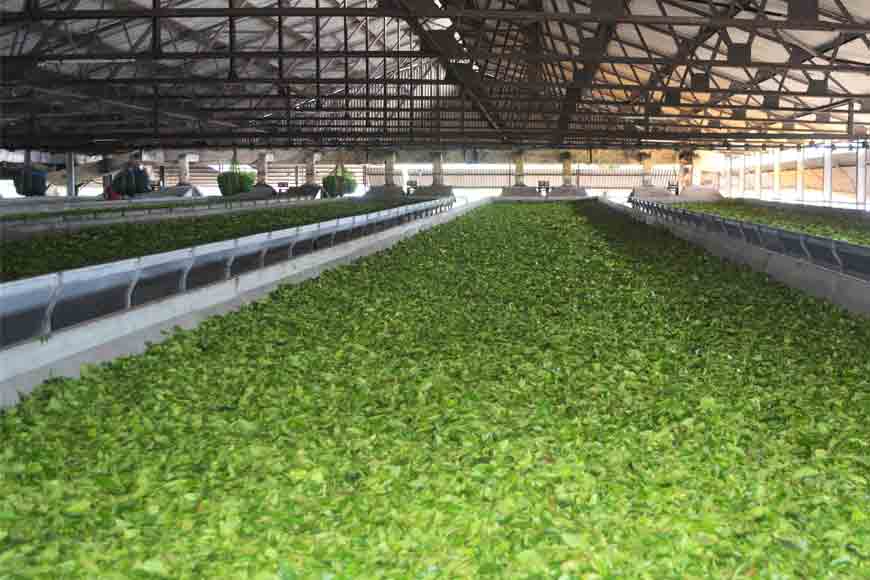 Priced at Rs. 600 per person inclusive of snacks, mineral water and more, this Tea Trail will for sure suit your taste and pocket. Pass through the winding hilly terrain, through scenic Dooars to reach the colonial grandeur of Damdim Tea Residency. A quick comfort break followed by a snack and a cup of tea will freshen you up, and so will the 'Mountain air' far from the stale and soot of city life. On the trail the first stop is the Vegetative Propagation Nursery. Watch how the "cutting" of a single leaf and a bud gives rise to a growing tea plant. Even get a first-hand experience of how trees that give shade to these plants are prepared and transplanted to the fields.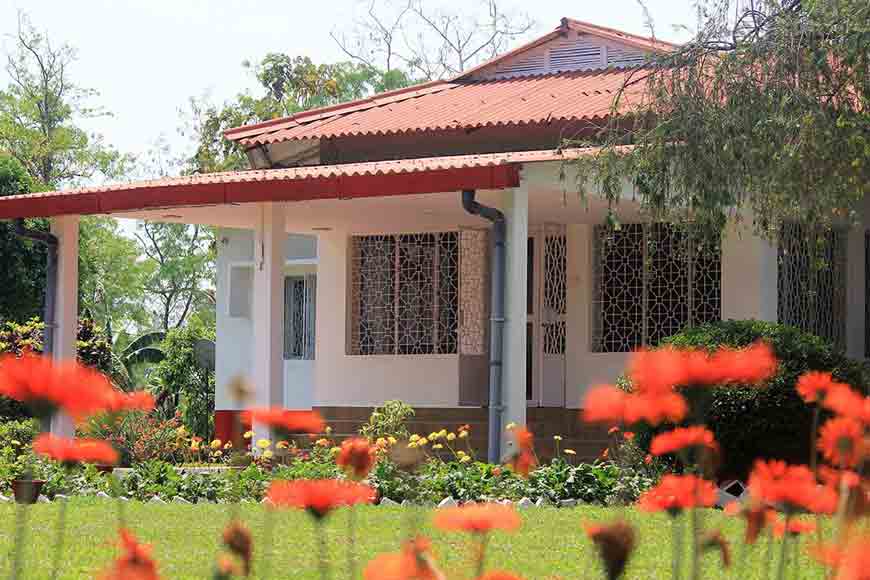 Then walk to the plucking site. The synchronous and deft hands of seasoned tea-pluckers, women who know how to selectively pick the correct two leaves and a bud will mesmerise you. Drive past the large areas of newly planted Young Tea plants and see how they replace the old and moribund bushes with the latest clones. It will feel almost like witnessing the Circle of Life.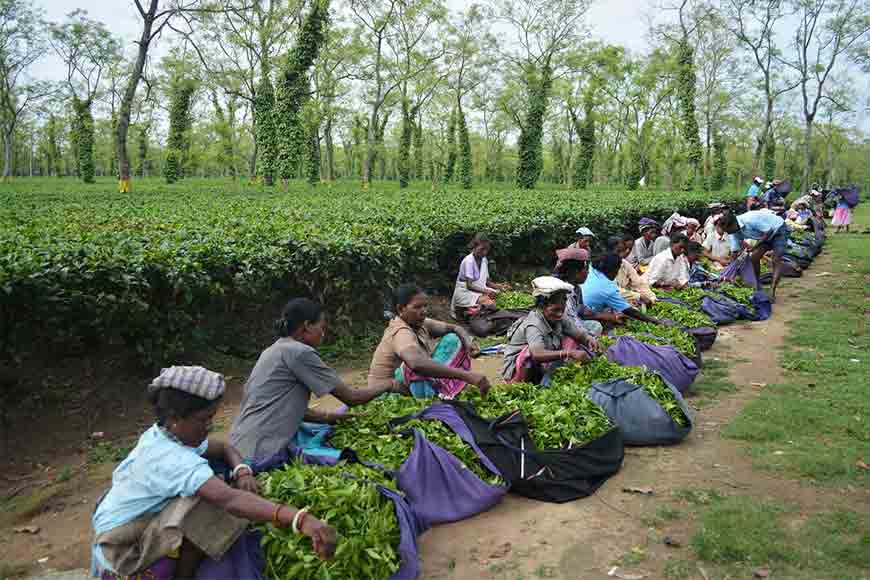 Damdim Tea Trail also takes you to the factory to get a first-hand idea of how tender leaves are churned into dried tea leaves that you buy, and yes at every point there is an expert to explain the process scientifically. Good education for your children too! Even you get a chance to 'Sip and Savour' just like a seasoned Tea-Taster. Last but not the least, a visit to a world-class packaging facility where the finest of teas are blended and packed into the "seen on shelf packets" will just bowl you over. You will be spoilt for a choice, which packet to buy from the shelves? There waits for you a whole array of tea – from aromatic to green tea.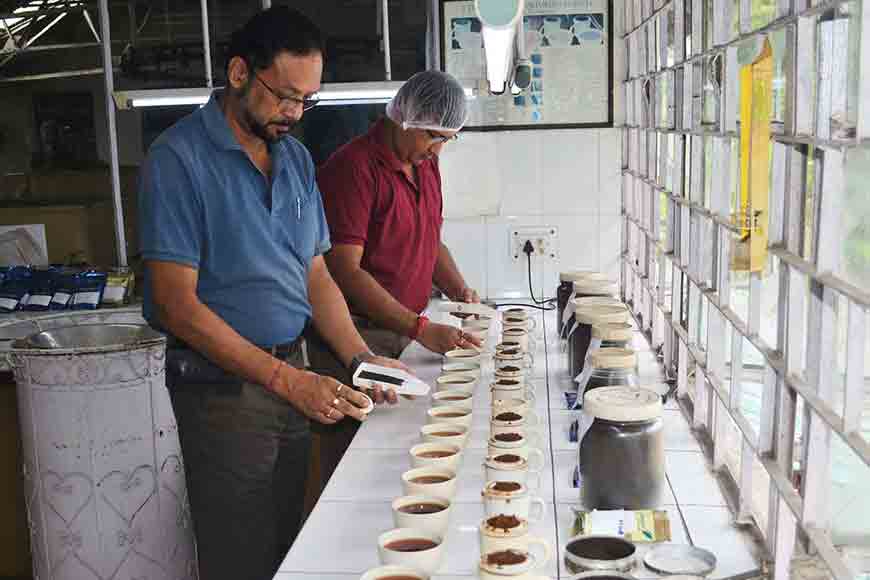 So why wait, experience the Damdim Tea Trail during your next travel schedule.