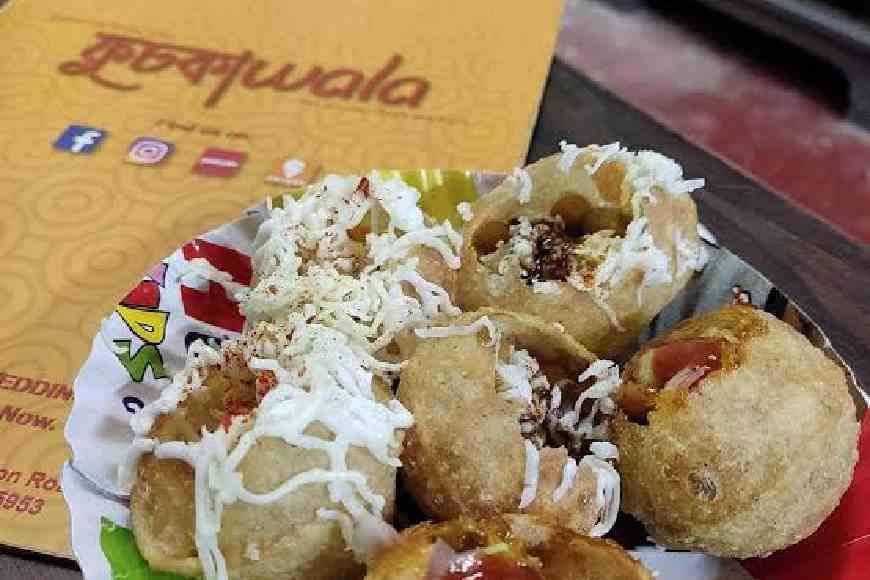 Different people tided over the financial stress that Lockdown and COVID Pandemic posed in various ways. For young siblings Debjyoti Saha and Jyotirmoyee Saha, it was a difficult tale, yet what they started as a simple means of survival, has now turned into a well-known joint Fuchkawala. And they survived in their fight.
Debjyoti Saha, a graduate from the Department of Print Engineering, Jadavpur University, while speaking to GB reminisced those days. "During the Lockdown, just like every other family, ours also faced financial crisis. The whole family was dependent mostly on me and my mother. It has been 10 years since my father has retired. Lockdown started in March, 2020, the place where I worked had cut the salary to half. We realized we needed to do something more add to the family income, else we would perish soon. We had no idea about how long the Pandemic would last or how long our savings would last. It was a situation of total uncertainty."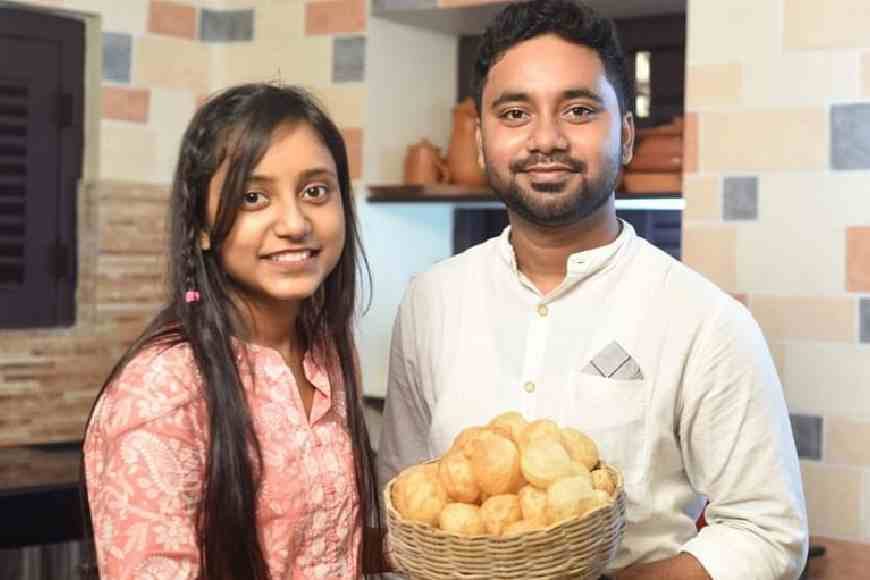 Debjyoti's father had a grocery shop, which was closed for 10 years, they thought of using that place. "We were planning something related to food, as during lockdown people could not go outside to procure food. Another idea was of doing something different. Whenever we thought of food, the common things that come to an individual's mind is Biriyani, chowmein, Mughlai, egg or chicken rolls, Chinese savouries etc. There are already many such shops that sell such items, who have gained a large number of regular customers. Then why would people want to try the same thing from a brand-new outlet? Every locality has a particular shop that has earned the trust of the customers already, people do not tend to approach new outlets selling similar kind of food."
The need for doing something unique thus led the young man to try out 50 recipes at home in a span of just a month. After some experiments, they narrowed it down to 7 recipes which tasted the best among all. With these 7 recipes they started their journey. Now they have increased the recipes. They not only sell Fuchkas that are a hot favourite with the people of Kolkata, now they have included Sandwiches, Kulchas and some snacks in their menu. It has been two and a half years and the restaurant is doing pretty well. A new branch of Fuchkawala will be opened in the next month in Barrackpore.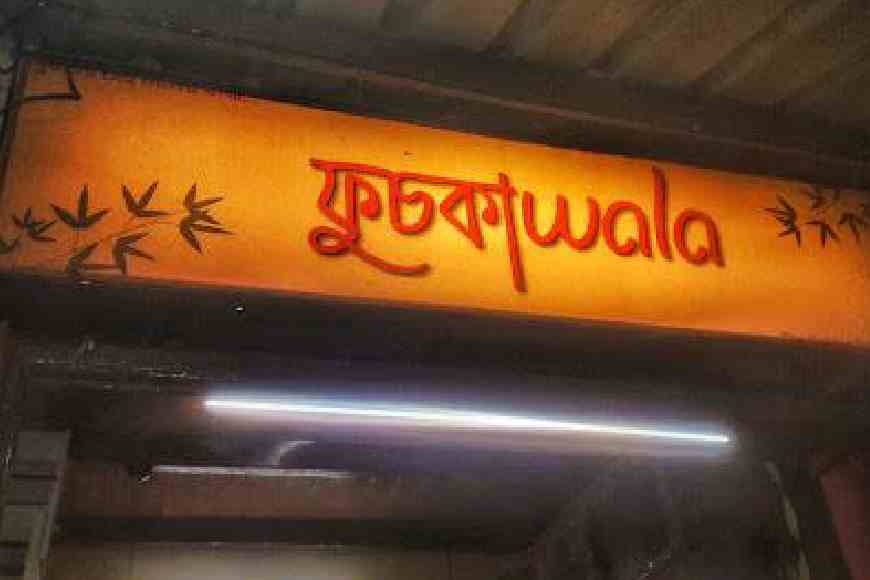 "Earlier, we did not put stalls, now we are joining food festivals, wedding ceremonies and compete with the famous brands that put stalls at such venues. We made some acquaintances in our journey and we are happy with the feedback. My sister won the award of the youngest women entrepreneur of the year, an award given out by AEMPL and GEM Enterprises, in Dubai. We are proud of such achievements. The most important thing is that we could face those difficult situations. We started the journey to support our family, now it feels great to also be able to support our employees who work with us. At this moment, we have 4 permanent staff and 10 temporary staff who go to weddings and other events." Fuchkawala is now a brand and ever increasing, thanks to the innovative ideas of the siblings. They believe in order to be successful, one needs to give time to any enterprise or business. Jyotirmoyee is in the final year of Computer Engineering. She helped her brother a lot during Lockdown. Debjyoti used to do a job and look after the restaurant simultaneously. Now he has planned to give full attention to the restaurant, as the pressure would be more with the coming of a new branch.
The siblings got full support from their mother but their father was not yet onboard with this idea. As it is very often seen in different households, the stigma of "what will the people think" continues to haunt many. His father even said, "You studied so much to become a Fuchkawala?" However, his father's rebuke turned into an idea and the siblings named their shop 'Fuchkwala.' As usual, the people around were not so supportive, they stopped talking to the siblings and looked down on them. It was a bold step for the youngsters and such kind of behaviour from those around did not surprise them as they expected it. After the first telecast of Fuchkawala, things started to take a turn. Those who were ashamed of the duo, now started to respect them and tried showing them off!
Every business, no matter how small or how big, has a risk. One has to keep in mind that the chances of loss are more than profit. Debjyoti and Jyotirmoyee started their business with Rs 5-10k. They cleaned, renovated and painted their old grocery shop. The shop was on a lane and not on the main road. The positive side was that they did not need to look for any new space. One of the major reasons of taking such a risk was to support Jyotirmoyee's education. Due to Fuchkawala, Jyotirmoyee could pursue her B.Tech degree. Debjyoti's wife, Poulomi Ghosh looks after the online sale from the restaurant. Their mother takes care of the cooking, with Jyotirmoyee. Debjyoti has experience as a marketing manager, so the marketing part is looked after by him. Debjyoti and Jyotirmoyee Saha are undoubtedly an inspiration to the young generation.