Gaurav Adhikary broke patriarchy with social media post to marry off his widowed mother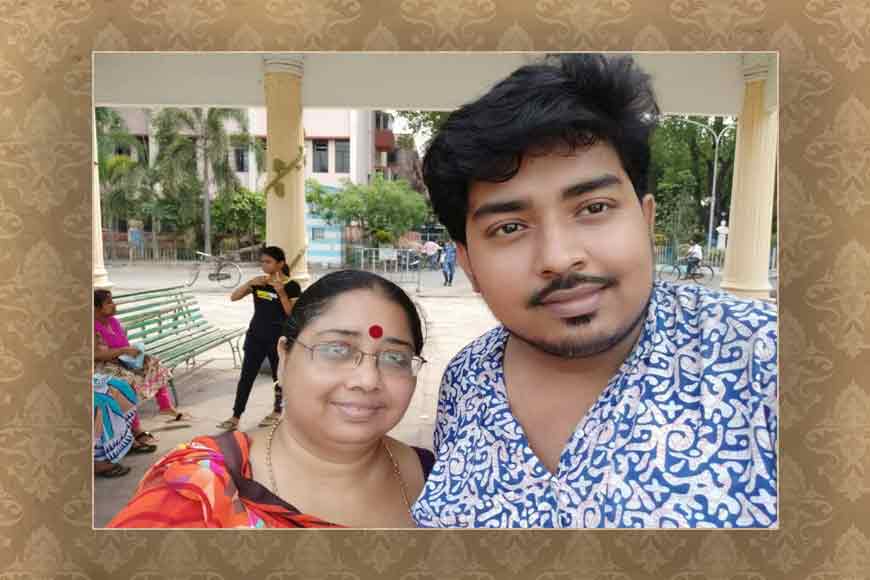 Gaurav Adhikary speaks to Saheli Mitra in an exclusive interview on why he decided to be his mother's guardian
• What made you take up a decision of getting your mother married off at 45?
In 2014 when my father died, I was only 21 years old. I had to take up many odd jobs after my father's sudden demise and my family was in for a financial crunch. So, for financial reasons, I had to go out at a very young age for work. I hardly could give time to my mother. I bought her books and music records etc. But I always realised she needed a companion beyond her hobbies to overcome her loneliness. After my marriage she will turn even more lonely. I wanted to give my mother the happiness she deserves.
• Do you consider yourself to be bold, or is it very natural for any son to marry off his widowed mother?
I did not give the post to create a sensation or to make it viral and gain popularity on social media. I never needed Facebook fame as I had several posts in the past that had gone viral. Though many readers supported me, there were again many who thought I am doing this to gain fame. I do not wish to turn famous by making my mother a pawn. From all over the world many mothers are calling up, supporting me and said I did what they also thought of doing some day but did not have the courage to move ahead. I never wished my mother to die alone a silent death and I am sure many children like me would have taken the same decision as I did.
• Durga Mohan Das a century ago had married off his stepmother. Does Bengal have many such stories that are too progressive than the ages?
Yes of course, in fact in those days it was even more difficult to take such bold steps. If my father was to marry after my mother's death, I am sure none would have protested but taken it as natural. But patriarchy and gender bias are so common in our society, that there are those who are calling me and my mother evil because she is a woman who wishes to remarry despite having a grown-up son.
• There are many on social media who have literally used slangs against your mother and asked why she could not be happy living with your relatives. What is your answer to such people?
I was pretty surprised that many women are criticising my move. They probably have no clue what hardships I and my mother faced and that she has every right to be happy. May God not bring such eventualities in their lives. As for people talking, I do not much care as I believe my mother's happiness is above all.
• After your announcement have any men come forward to marry? If so, how do you plan to choose?
I have received phone calls from many men and families. Even from New York, Ohio, Ontario and so on. So many want to start a new life. There are those who have lost their spouses, have children and then there are those who have never married at all. I have decided to shortlist, and then find someone self-sufficient staying near to our house or city, so that I can be close to my mother.
• How much was your mother open to the idea?
I spoke to my mother before I gave this post. She was wary of the society and its reactions, though she was open to the idea.
• What if the new relationship backfires and your mother cannot adjust?
Let's think positively. And even if there is an issue with the new partner, my mother can always come back to me and we shall stay as we are. There is nothing to lose.
• Do you think the role of a mother is glorified in our society?
Yes, we always stereotype a mother, like the Nirupa Roy of Bollywood. One who will pray at temples, will always be sad and sorry, will cook and do household chores and then die one day after their children are grown up. For me my mother Dola Adhikary is a human being and it is quite but natural at the age of 45 she will have her physical and emotional needs. So why does she need to be a stereotypical mother?