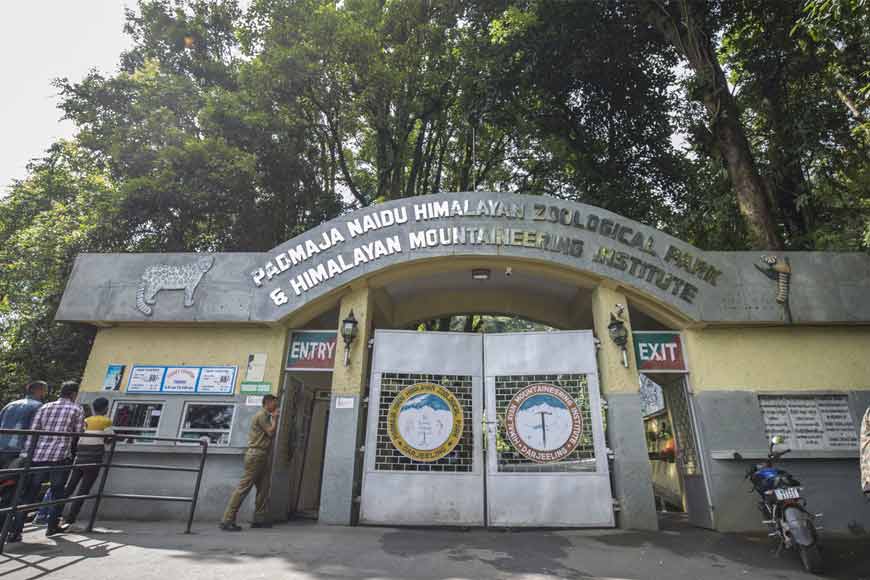 West Bengal's very own Padmaja Naidu Himalayan Zoological Park (also called the Darjeeling Zoo), is the largest high altitude zoo in India, located at an average elevation of 7,000 feet (2,134 m). It is soon going to be modernized into a world-class zoo, similar to the Prague Zoo, with plans to introduce new animal species via an agreement (MoU) signed between the Central Zoo Authority (CZA) and Prague Zoo authorities.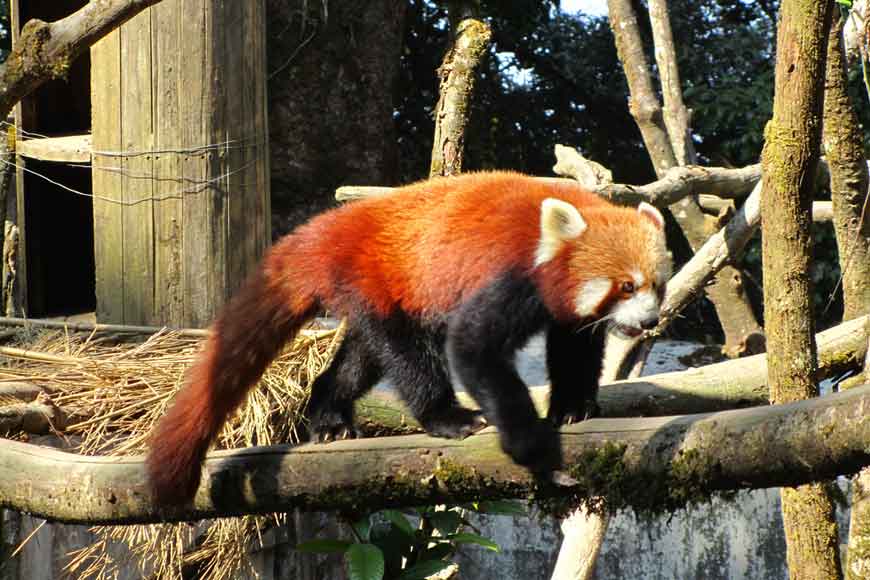 The Central Zoo Authority (CZA) has been planning for quite some time now to revamp Indian zoos and elevate them to global standards. With this aim, CZA recently undertook an ambitious project of developing 10 Years' Vision Plans for Indian Zoos -- a strategy for transforming the zoo management practices in the country, metamorphose Indian zoos to global standards and create a technology-driven digital connect. After a thorough survey of all the Indian zoos, CZA selected 15 zoos to introduce the Vision Plan exercise and Padmaja Naidu Himalayan Zoological Park, Darjeeling, is the only zoo from the state hand-picked for this programme.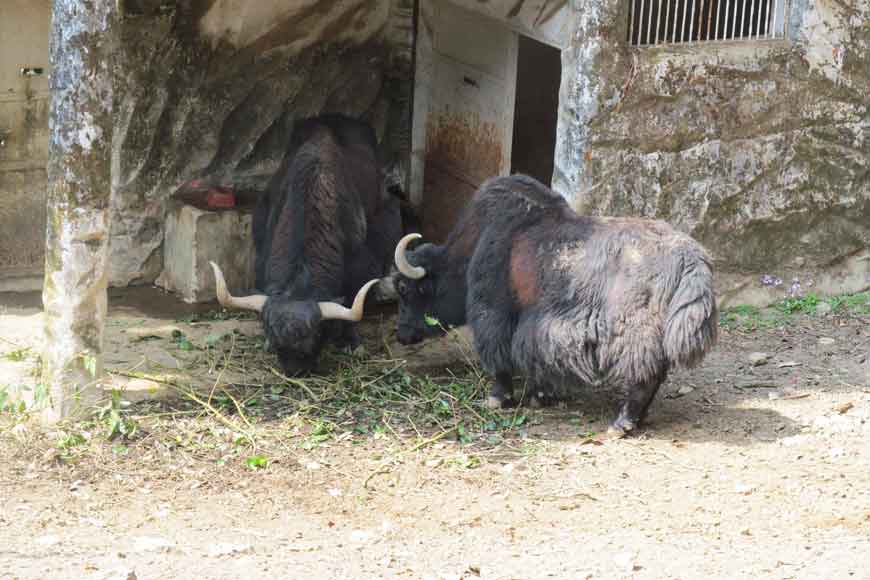 Named after Padmaja Naidu (1900–1975), daughter of 'India's Nightingale,' political activist and poet, Sarojini Naidu, the zoo was opened 63 years ago on August 14, 1958. It specializes in breeding animals adapted to alpine conditions and has successful captive breeding programmes for rare species like Snow Leopard, the critically endangered Himalayan Wolf and Red Panda.
The zoo includes an off-display breeding center for snow leopards and red pandas. Captive breeding of snow leopards was started in 1983, with leopards which were brought to the zoo from Zurich, the US, and Leh-Ladakh. The red panda programme started in 1994 with animals from the Cologne Zoo, the Madrid Zoo, Belgium, and the Rotterdam Zoo. In addition to these species, the zoo specializes in breeding the Himalayan Tahr, blue sheep, Himalayan monal, grey peacock pheasant, Himalayan salamander, blood pheasant and satyr tragopan. The zoo is famous for its conservation breeding programmes of the red panda, Himalayan salamander, Tibetan wolf, and snow leopard.

The Padmaja Naidu zoo attracts about 300,000 visitors every year. It serves as the central hub for Central Zoo Authority of India's red panda programme and is a member of the World Association of Zoos and Aquariums. The role of zoos and aquariums in conservation is more important than ever. Zoos and aquariums are in a unique position -- that of providing conservation in an integrated way. The public awareness campaigns and communication programmes conducted by zoos are critical in making the public understand both the utilitarian and the aesthetic importance of nature. In fact, for the young people of the world's cities, zoos and aquariums are often the first contact with nature.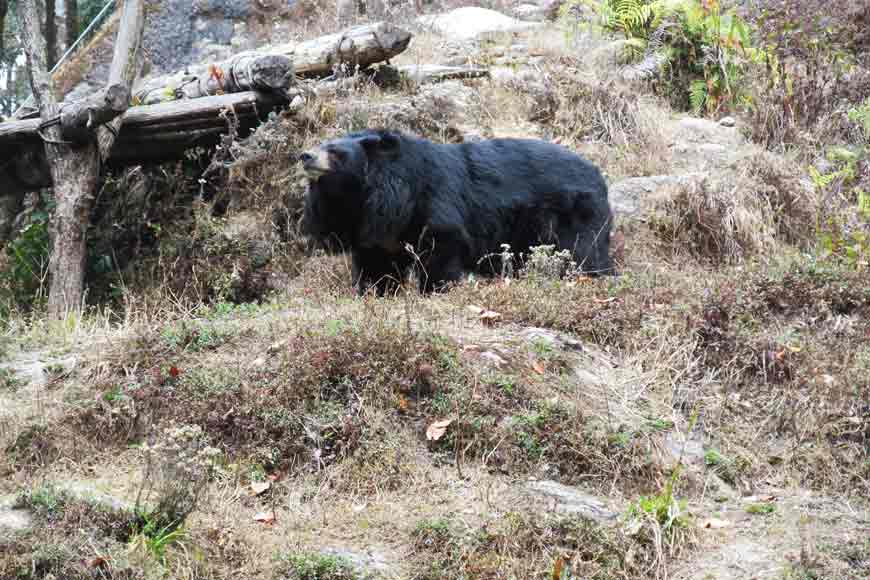 Zoos and aquariums now operate in a world of accelerating environmental threats and reduction in biodiversity. In the last 10 years, climatic changes, over-exploitation of natural resources, increases in the negative impact of invasive species and overall environmental degradation have all continued. The predicted increase in human population and the pronounced inequality in distribution of wealth among and within nations, are two of the major problems facing humankind directly and indirectly along with conservation of species and habitats.
However, everything is not lost yet. National Biodiversity Strategies and Biodiversity Action Plans (BAPs) have been developed and operate down to local levels with community and stakeholder participation in different countries across the globe. There is a greater understanding and acceptance of the serious threats to the environment, biodiversity and ultimately humanity itself. Only zoos, aquariums and botanic gardens can operate across the whole spectrum of conservation activities, from breeding of threatened species, research, public education, training and influencing and advocacy to support of species, populations and their habitats. They have a massive 'captive audience' of visitors whose knowledge, understanding, attitude, behaviour and involvement can all be positively influenced and harnessed. They have a huge resource of technical skills and dedicated people. Zoos, aquariums and botanic gardens have an opportunity to establish themselves as models of 'integrated conservation.' With this vision, the Central Zoo Authority (CZA) signed a MoU with Prague Zoo to modernize Indian zoos, import and export new animal species under the exchange programmes and emphasize on integrated conservation approach that will be beneficial to all concerned with conservation.