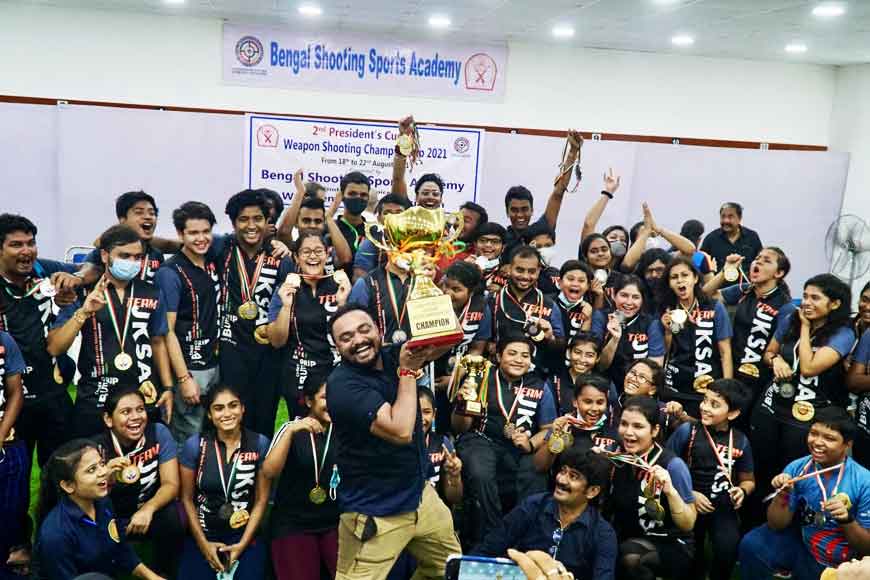 Joydeep Karmakar is an Arjuna Awardee, winning more than 100 medals at the National Championships and numerous international medals. He has participated in the Commonwealth Championship, Australian Open Championship, represented India in 28 World Cups, 2 Commonwealth Games, Asian Games, 3 World Championships, and is the only World Cup Silver medallist in 50-meter Rifle Prone in India. With 30 years of knowledge in shooting, he now runs his 'Shooting Academy' JKSA, grooming shooters of the future with his immense experience and knowledge.
● Tell us something about your childhood
I was always a sports lover, not just shooting, but all kinds of sports. My father was a coach, so we always had an atmosphere of sports at home. I was involved in any and every game – from gilli danda to hide and seek, then cricket, football, kabaddi, and badminton. But when I was six years old, my maternal uncle gifted me a toy air gun and I don't remember how but some balloon shooting game attracted me and I took the gun and started aiming at it. I never consider a gun an act of violence as is the idea usually given to a child. I thus took up shooting as a sport. At the age of 10, I got enrolled in a shooting club and shooting became my passion. At first, I did not think of taking it seriously, but within 2- 3 years, the interest grew and I took it professionally. I participated in the state championship and the journey began from there till I reached the Olympics.
● What difficulties did you face while choosing Shooting as a profession?
The first was financial constraints, as my family was struggling at that time and they were not able to support me financially because the club where I got enrolled at first the infrastructure was weak so I had to borrow guns but the quality of the guns was not up to the mark and also there was a shortage of ammunition. So, I had to practice with a lot of constraints and my willpower grew. May be a luxurious life wouldn't have given me the zeal to fight so strongly. Every time I stepped out of my comfort zone, I gained confidence to build up moments and the wish to succeed at every tournament, putting in my best.
● Why did you think of opening a Shooting Academy?
While at the London Olympics where I ended 4th, there was a felicitation program, organized by some NRIs. They invited all Indian athletes. While I was giving a speech, someone from the audience suddenly stood up and spoke rudely, saying all athletes play for their own money and fame and do not give back anything to the next generation. The organizers tried to stop her from speaking but I requested them to allow her to speak. Her words resonated in my mind, and I thought I should do something for the next generation. Thus, I opened my shooting academy and bought nine rifles. After a wait of almost 13 years, the academy is helping youngsters today to achieve success.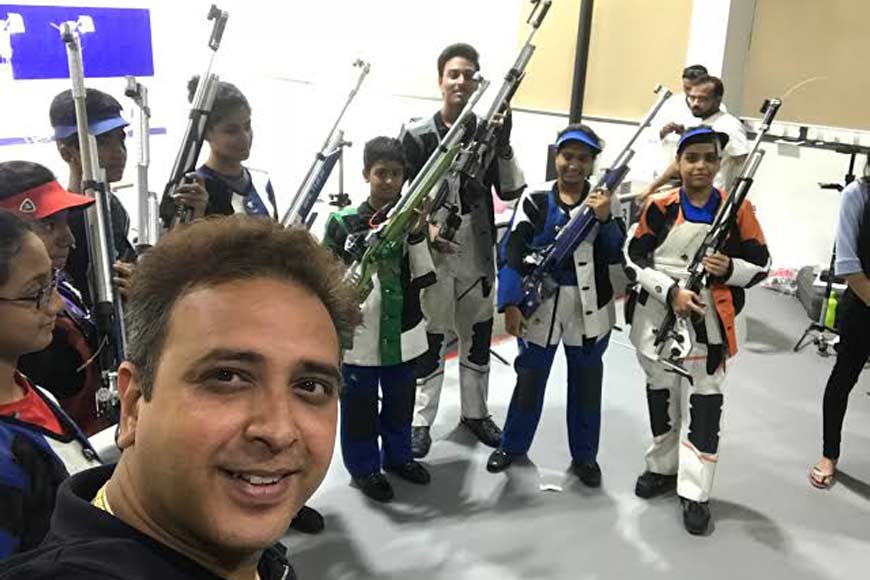 ● Do you have plans to open branches of your academy in other cities in the future?
I do have plans, but my prime objective is to popularize this sport in Bengal. Shooting is not even on the popular list of sports here. First, let me make this sport famous in my state. Later I will spread it to other states. We are now the single largest academy in Bengal and we feel proud that our students have achieved almost all trophies you can name. We have the largest number of shooters and most surprisingly, the largest number of female members.

● Do you think sports should be made compulsory in school academics?
Sports is something that creates a mentally strong individual through fair competitiveness. The spirit of a sportsman or woman helps him/her to be a leader. And the quality of a leader as we all know is to be a better human being with stronger willpower and to be able to handle anything with calmness. All these qualities will help a child to have a healthy development. So, yes, any kind of sport should be made compulsory in school academics.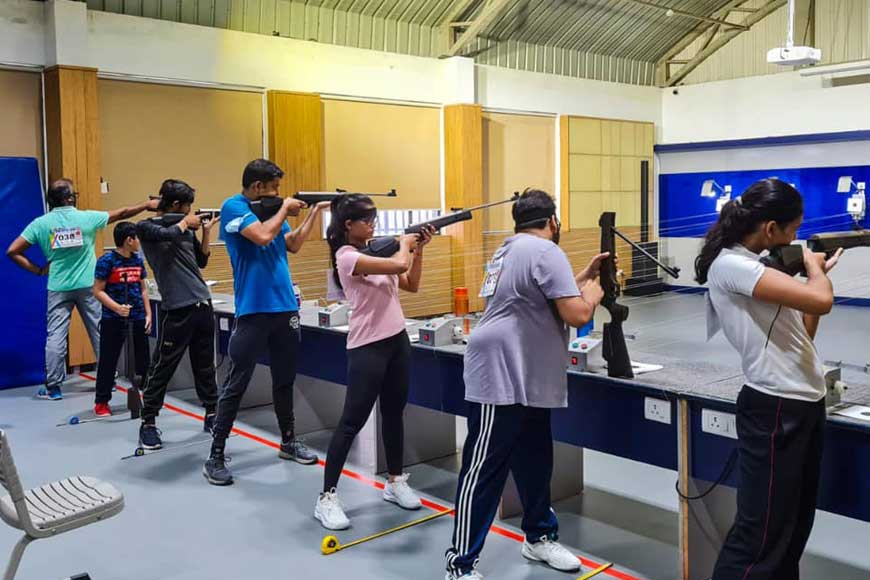 ● How has Covid-19 affected training in your Academy?
We did suffer due to the pandemic. The academy was closed for several months. We did online programs and worked on children's psychology by boosting them morally. We did knowledge sharing online programs. We have seen many athletes who are physically active, but they don't experiment a lot on gaining knowledge about a sport, as they concentrate more on practicing. That was the time physically the shooters were not training, so we worked on their psychology and knowledge part. We took exams, organized webinars with psychologists and achievers who shared their knowledge. Financially we had a huge setback but now we are having a huge surge in membership.
● What gives you more satisfaction -- being a learner or an instructor?
I think the best is yet to come. I have always been a traveler and I always loved the journey more than reaching the destination. I don't consider myself a coach. I am a learner and I learn a lot from my students too. But I am just sharing my experience and knowledge with my students so that they don't make the same mistake that I have done at times, as I had none to guide me. I am a mentor and I try to develop the mental part because that part distinguishes a champion from just a good shooter. So, my work is to facilitate shooters so that they can have the right frame of mind, the right philosophy about sports, and be honest with their attempts.
● Would you like to name some students who have made you and your Academy proud?
Among many of my students, 10-year-old Abhinav Shaw is a wonder boy. After being the youngest in India to qualify for Senior India Champ Trials, he went on to shoot big scores in matches including 617.4 in KSS Championships in Delhi. He won 2 Gold Medals in 2018 National Championships. While Mehuli Ghosh aka 'Black Mumba' won at the Asian Championships, she has World Record to her credit, was ranked 6th in 2018. Mehuli is Youth Olympics silver medalist, world championship bronze medalist and received 26 national medals. Our Academy has produced another gem, Ankur Das, National Champion in 2017 who also received Khel Samman award from our Chief Minister and won four Gold medals at KSS Championships, Delhi in June 2018.