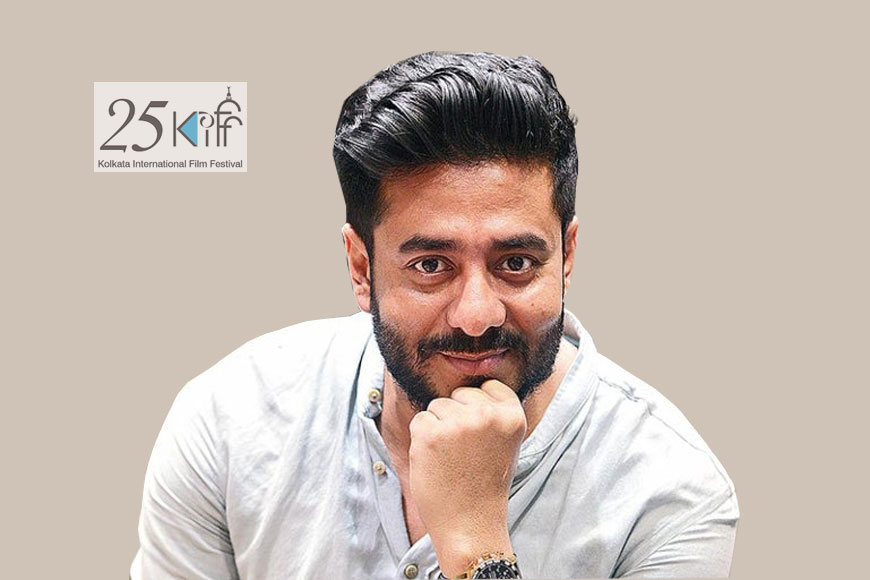 Director & KIFF Chairman Raj Chakraborty speaks at length with journalist and author Saheli Mitra on how Kolkata International Film Festival has been a complete learning experience for him
• Kolkata sees you this year in a completely new role, that of Chairman of KIFF. How is the feeling?
In one word I am ecstatic. This is the very festival, where I used to go around once upon a time, asking for passes, to get to see world-class movies. I literally all these years looked forward to this film festival that brought in so many movies and seminars under the same roof. Now that I have been given the responsibility of closely working with the very festival that has always been close to my heart --- is indeed one of the biggest honour I have ever received.
• How is KIFF helping you to evolve?
So long, people knew of director Raj Chakraborty, now as the Chairman of KIFF, I have a completely new role to play with constant interaction with senior directors, actors, watching hundreds of movies before deciding which to be screened. For 7-8 days staying within the realm of world cinema itself is an eye-opener. Being the chairman is a very big responsibility indeed and the experience is kind of once-in-a-lifetime one.
• You have been watching a number of world class movies as you say from across continents. How have they impacted you?
Well just imagine the volume.. 76 countries…. 213 films to be screened, 152 short documentaries to be shown! From the perspective of World Cinema this is just huge and when you get to watch these movies day after day while making a choice on which one to be screened, you are bound to be impacted by world cinema. I got a chance over the days at KIFF to go deep into the world of these movies that also highlight the social, economic and political perspectives of the countries where these movies were made. So, it is not just cinema, rather it is a reflection of issues much deeper than the commercial silver screen can ever portray. This is a very big learning process for me as a director too.
• Did you enjoy working with your team?
I was completely taken aback at the dedication and enthusiasm of the team. The usual perspective that those in government agencies or departments work slow, is absolutely a myth. I have seen officials and minister of I&C Department slogging for hours day in day out, I have worked with experts in the film fraternity including stalwarts like Goutam Ghosh, Kaushik Ganguly, Churni Ganguly, Atanu Ghosh, Nirmal Dhar, Ranjit Mallick and many more from different other fraternity who were roped in for this celebration of this huge magnitude, where one browses through almost 2,900 movies! The team members were not just artistic, they were sensitive, hard-working and experienced.
• How much research has gone into your work as a Chairman?
A lot I must say. I still have piles of research papers on my working desk, including write ups of world-famous directors, their perspectives and so on. I believe all of us should at some point of our life visit such international film festivals, as they are a big learning experience for all of us.
• This year Germany is the theme country. Any special take on that?
Yes, Germany is the theme country and while researching I came across a very surprising fact that Bengal's cinema has a very close connect with Germany. Because in the pre-independence era there is evidence of movies made in collaboration between Kolkata and Germany! This was indeed a revelation for all of us!
• There will be different foreign dignitaries at KIFF. Any plans to portray the magic of Kolkata and Bengal to them?
Yes, one through master classes and seminars to ensure close interaction between the dignitaries and the Kolkata cine experts and audience. We are also holding Heritage Tours for the dignitaries that will help to portray possible film shooting sites in and around Kolkata, where they can come and explore. This opens up a new dimension to both them and us.