GB Exclusive: Listen to Shane Calvert, chief co-ordinator of Kolkata Christmas Festival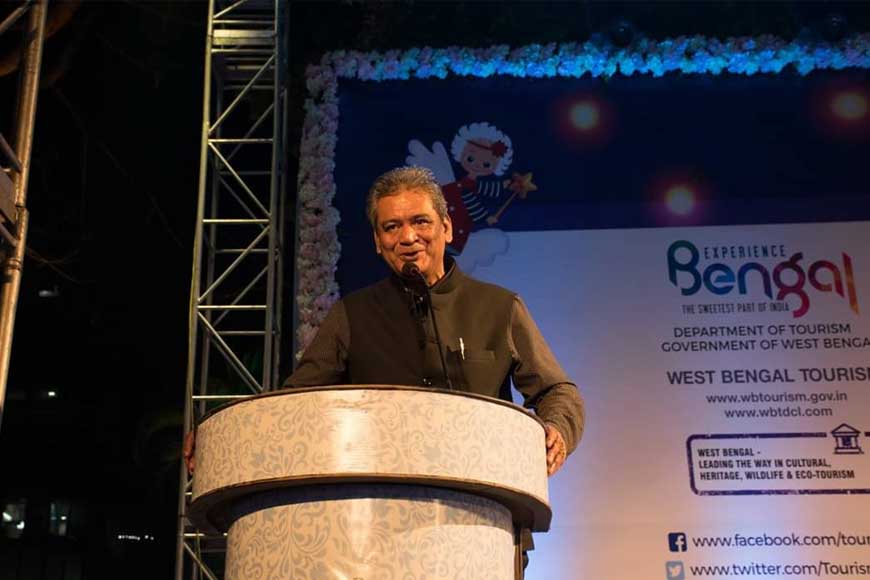 Saheli Mitra speaks to Michael Shane Calvert, chief co-ordinator of Kolkata Christmas Festival and MLA representing the Anglo India community of Bengal
• Since when have you been with the Kolkata Christmas Festival and in what capacity?
I have been with it since the inception in 2011. I chiefly co-ordinate the various events.
• How successful the festival has been over the years?
The success has been unimaginable. The festival has been exceptionally successful.
• What new can we expect this year?
Introduction of Green Awareness with Greenagers from Assembly of God Church School as volunteers. Involvement of Hulladek and Y East to help create awareness. Introducing an inter-school quiz, to be held on 22nd December. It is named as Green Kolkata Christmas Quiz. We are also bringing on board a Self-Help Group to have a stall selling green plants.
• Is Kolkata Christmas Festival just a festival or brings out the ethos of Kolkata at its best?
KCF is a celebration of the strong and vibrant community in the city, the essence and spirit of Kolkata. It is a festival that is enjoyed by all Calcuttans.
• How much effort goes into this grand celebration?
A great deal of planning, coordination and effort is required.
• Who are the major partners of the festival?
The Tourism Department of the Government of West Bengal, the Kolkata Municipal Corporation, the Kolkata Police and the Park Hotels of Apeejay Surrendra, all come on board and effectively work towards the success of the festival.
• How has Park Street evolved over the years?
It keeps changing -- it gets bigger and bigger with new ideas, greater participation, more involvement and keeps drawing larger crowds.
• Do you think such festivals can also be held in various districts of Bengal?
With the government allowing for and supporting lighting in various other parts of the state, it certainly can evolve there as well.
• Has the festival reached the global audience like Durga Puja? If so how?
It certainly has. Get on to social media and you will see that it has received global recognition.
• Highlight some special programmes that we can look forward to this year
For the very first time the Loreto Sisters Choir came on stage and sang Christmas Carols on a public platform like this. More buskers are performing this year. The Information and Cultural Affairs Department has also arranged for performers. All this, put together, reflects the wonderful culture of our state. There are food stalls galore, providing for the different tastes of the people of the city. Park Street is beautifully lit up and Allen Park is all dressed up. Bands and choirs from parishes and schools across the city sing carols. Buskers and other well-known artistes entertain the teeming crowd. All this bringing Christmas cheer to our wonderful city.