GB Exclusive: Muslim Sanskrit Prof Ramzan Ali of Belur Vidyamandir says why Sanskrit is a jewel!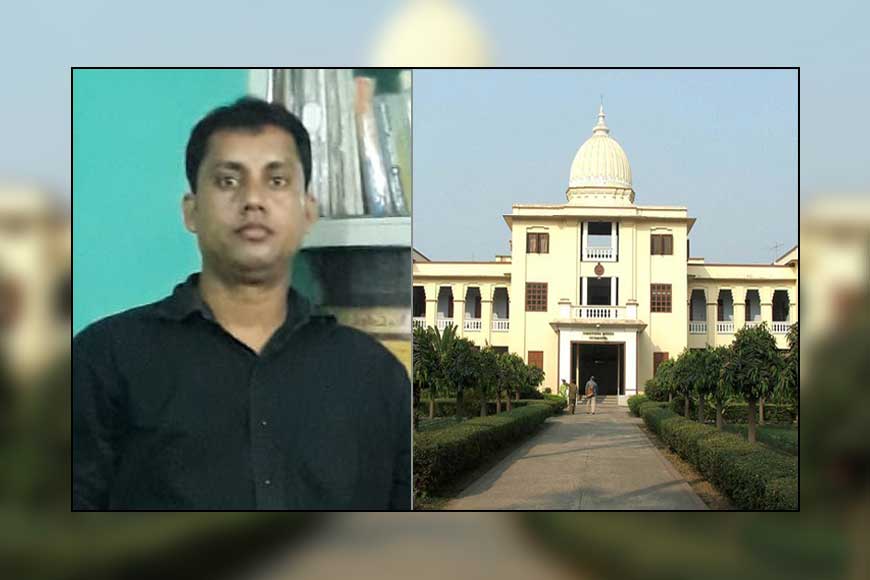 Amidst the Benaras Hindu University controversy, Bengal has successfully upheld the secular fabric of the nation by appointing a Muslim Professor to teach Sanskrit. Unlike the BHU brethren, Ramkrishna Mission Vidymandira at Belur Math has appointed Ramzan Ali as a member of the Sanskrit faculty and everyone is happy about it. Let's see what our Muslim Sanskrit teacher has to say….
• You appointment is a shining example of tolerance at a time when Uttar Pradesh's BHU has shown immense animosity and sparked protests against the appointment of a Muslim professor, Dr. Feroz Khan, as a member of the Sanskrit faculty. Your take on this?
In the face of such blatant discrimination and communal disruptions, Belur university, Howrah, has appointed me as a Sanskrit professor, following my nine years of experience in the field. I am happy because Ramakrishna Mission and Swami Vivekananda's teachings have always upheld the ideals of tolerance and harmony.
• But what about the skirmishes in BHU?
Sanskrit reflects India's culture. BHU incident is an exception, but our country is huge. So, such incidents don't speak for the whole country.
• Why did you take up Sanskrit?
I have been studying Sanskrit since class 8 and was inspired by my father to continue the same. It was my passion and I fought poverty and several adversity to pursue my passion.
• How did you get this appointment at Belur?
I ranked seventh on the WBCSC panel, following which I was appointed as Assistant Professor of Sanskrit at Ramakrishna Mission Vidyamandir College. The faculty and students have always been kind and courteous to me and I have never faced any discrimination on the grounds of my religious beliefs or otherwise.
• Sanskrit is a dying language. Do you think it should be revived and spread among all?
Sanskrit is not just a language, for me it goes beyond being simply a language; it is also a science and an epic, and a culture of India. If a language carries the culture of that country, then that language is an invaluable asset to all citizens of that country. Whether we are Indians - Hindus or Muslims, Sanskrit is the jewel in our crown for sure.