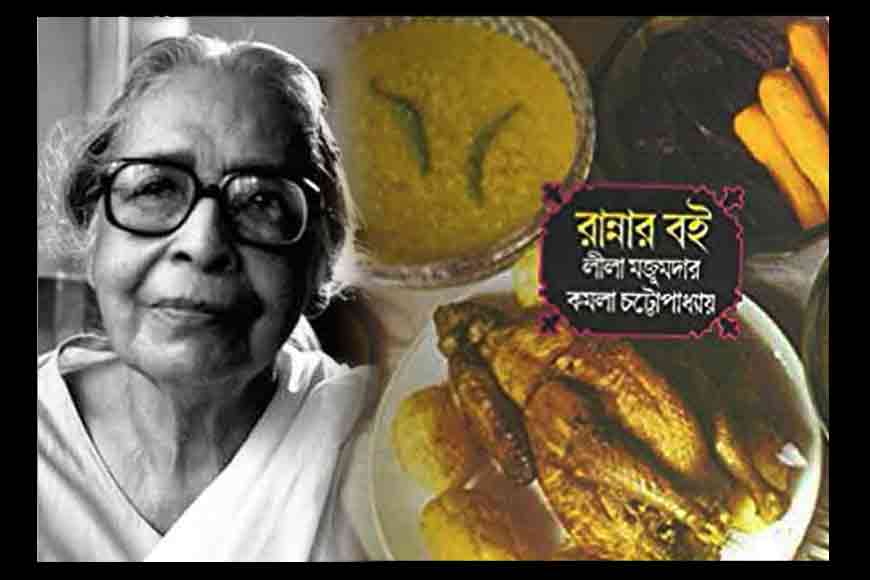 Je radhe, shey chul-o badhe (the woman who cooks, also knows how to make her hair look good)… in other words a woman is a superwoman who does all kinds of chores. This was a very common sentence often used by our mothers and grandmothers. True to these words, famous Bengali author Leela Majumdar, whose subtle and simple stories have inspired generations, was also a great cook with a difference. Very few of us can relate Majumdar to cooking sumptuous dishes, she has always been remembered as the story teller of her experiences as a child in the hills and at all places where her father was posted.

In an interview to Parabaas, Srilata Banerjee, granddaughter of Leela Majumdar, had once mentioned how her grandmother was never quite the quintessential cook. "…although she did cook as and when required… but she loved food, not just eating but the intricacies of preparing and cooking a dish, and how certain spices would go with certain fish or veggies and others would not. She used to say that cooking was like creating a story and she would collect recipes from everyone because they had a history attached to them."

So much so, Majumdar even penned her own cookbook, in collaboration with Kamala Chattopadhyay. Leela Majumdar's Rannar Boi, is a treasure trove of recipes, ranging from basic to intricate, with small advices that take you to the indoors of her kitchen. For Majumdar, the kitchen was the centre of a household. So, she advises all to keep it clean. In foreign countries, including USA, women cook themselves and there's little to distinguish their kitchen from the living room and dining room. They have mastered the art of toiling less over food and usually cook a main dish and something convenient to go with it. She advises us to make our dishes simple.

The daughter of Surama Devi and Pramada Ranjan Ray, Majumdar was the niece of pioneering children's writer-illustrator and publisher Upendrakishore Ray Chaudhuri. Growing up in a family at the forefront of Bengal's cultural renaissance, the convent-educated Majumdar was encouraged by the literary environment at home and the company of cousins such as Sukumar Ray to dabble in writing from her teens. She would go on to become one of Bengal's leading writers of children's fiction (Kheror Khata, Shob Bhuture, Podi Pishi-r Bormi Baksho).

Many of the recipes that Majumdar describes in the book are adaptations of Anglo-Indian dishes or have been influenced by Kolkata's large Chinese community or Muslim settlers, while others are an amalgamation of recipes from East (Pre-Partition) and West Bengal, including those of chochhori, ambol, jhol and jhal).

So, if you are interested to have a look at the other side of Leela Majumdar, try out her cook book.