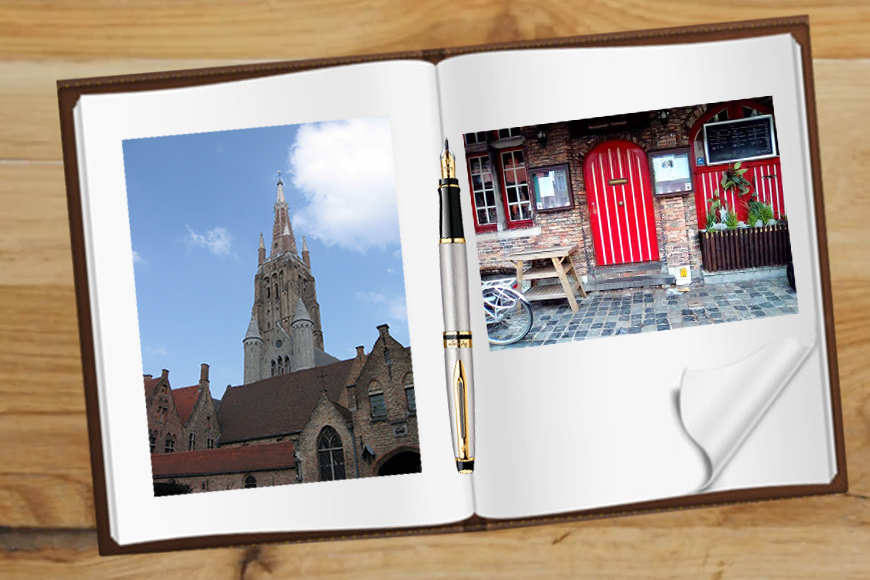 For those who believe in fairytales and have been fed on those dreamy meandering streams across cobbled paths, high spired churches with steeples and weather-cocks, Bruges in Belgium is a must visit for them. This is one European town that has still retained its fairytale charm and medieval past. This was also the town where Bollywood blockbuster Aamir Khan-Anoushka Sharma starrer PK was shot. The Indian audience was first introduced to this charming backdrop as swans swam by and Anoushka cycled across the cobbled streets to the city square.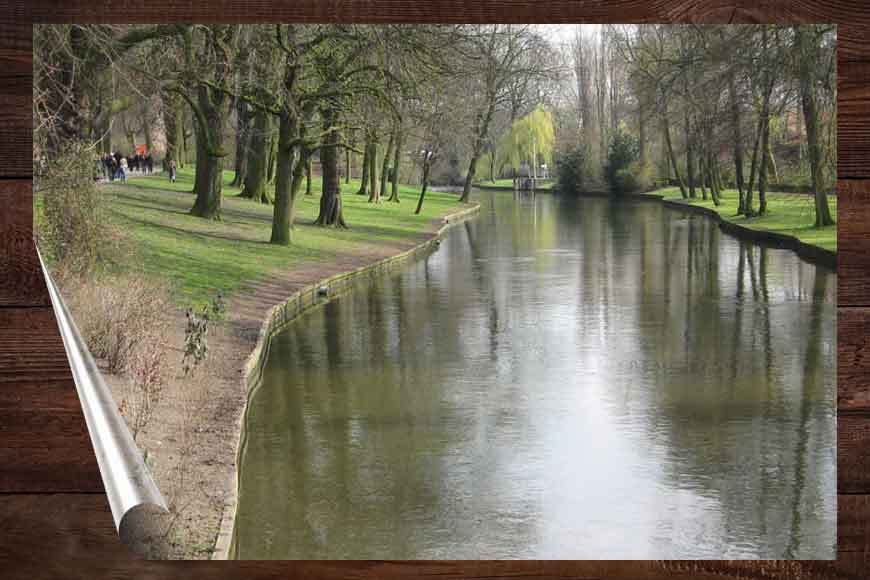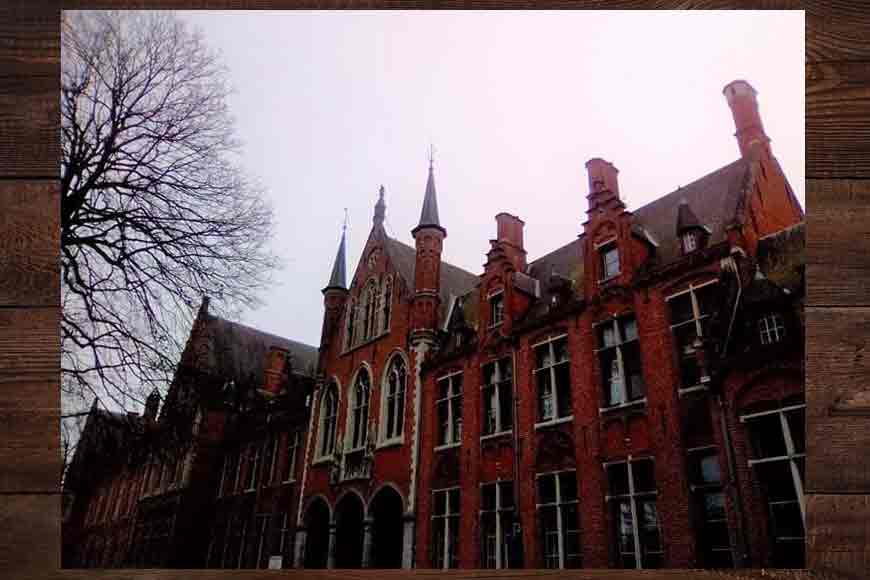 A château in Bruges
Interestingly, the city square of Bruges is a UNESCO heritage site for it still preserves its medieval architecture without any change down the ages. It is almost like you are stuck in a time bubble, transported to an age that you read in books and to a town that takes you back. As I landed in Bruges, what caught my eyes were the majestic churchyards, dreamy castles and innumerable meandering streams, cutting right across the square. No wonder Bruges is often called the Venice of Belgium, thanks to its innumerable canals, just like Venice.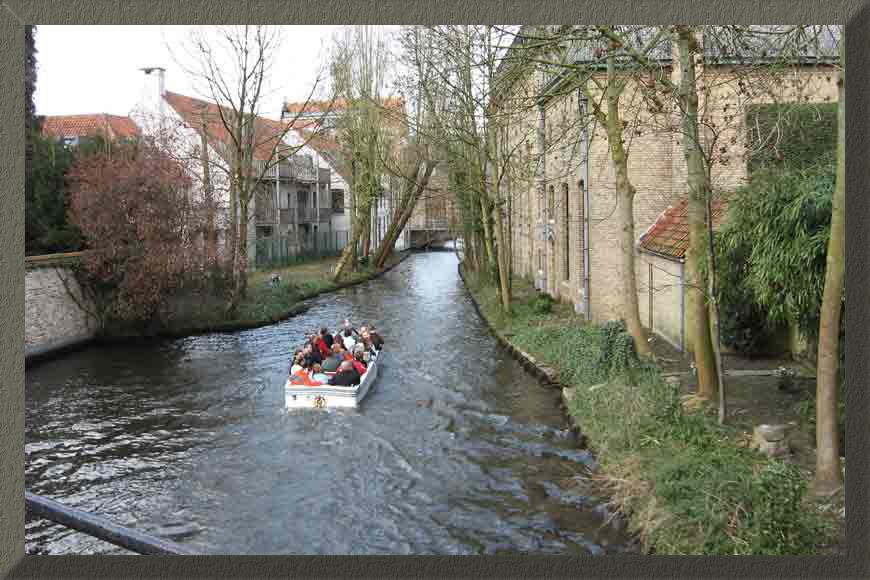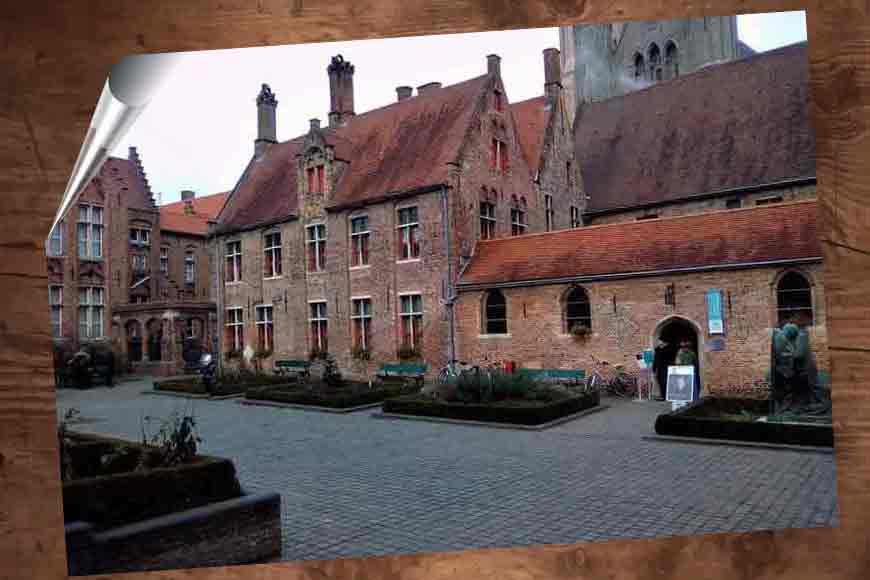 A typical habitat in Bruges
Bruges was once a flourishing commercial centre during Middle Ages under Flanders and the Flemish Kingdom. Thanks to Italian bankers and traders, for a long time it served as a commercial hub too. The Grand-Palace of Bruges has a principal monument known as Le Beffroi (the belfry), the biggest civil monument in the city, that was built in late 14th-century. Around 366 steps have to be climbed to reach to the top of the 80-metre high tower, that provides a scintillating panoramic view over the whole of Bruges and the Baudouin Canal. Walking southward I came across the magnificent Onze-Lieve-Vrouw Church. Its imposing Romanesque structure is a marvel to cherish, exhibiting distinct Gothic architecture. At the foot of the church I found a slab carrying a notice that says: "Portal to Paradise." Designed in 1450, this passageway is a kind of a tunnel, down which every funeral procession, had to pass through.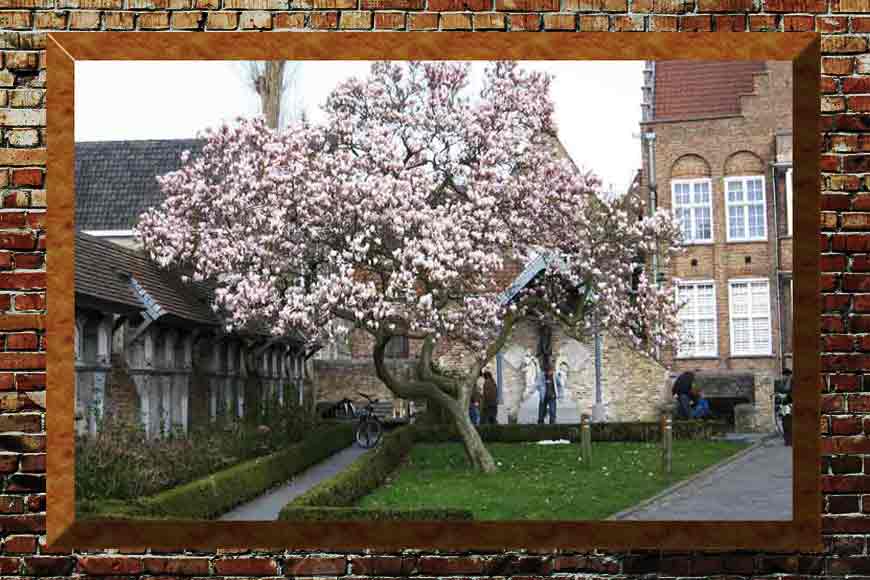 The shops dotting the city square are like a beautiful tapestry art reminiscent of any quaint European town. A host of small shops and eateries are aesthetically spread all over Bruges. I was mesmerized by the local handmade toys being sold from shops across a corner. If your leg aches, you can always relax in a little cozy restaurant nearby. Bruges also flaunts its taste for art preservation. An engrossing museum, named as Groeningemuseum, was built on the site of a former abbey of the Augustinians. Situated in the heart of the historic city, this unobtrusive building dates backs to 1930 when it was opened for the public. It is one of the most renowned museums in the European art circuit, as it offers an insight into six centuries of Flemish art, from Jan Van Eyck to M. Broodthaers. The collection reflects the intense artistic activity of this small territory across several genres.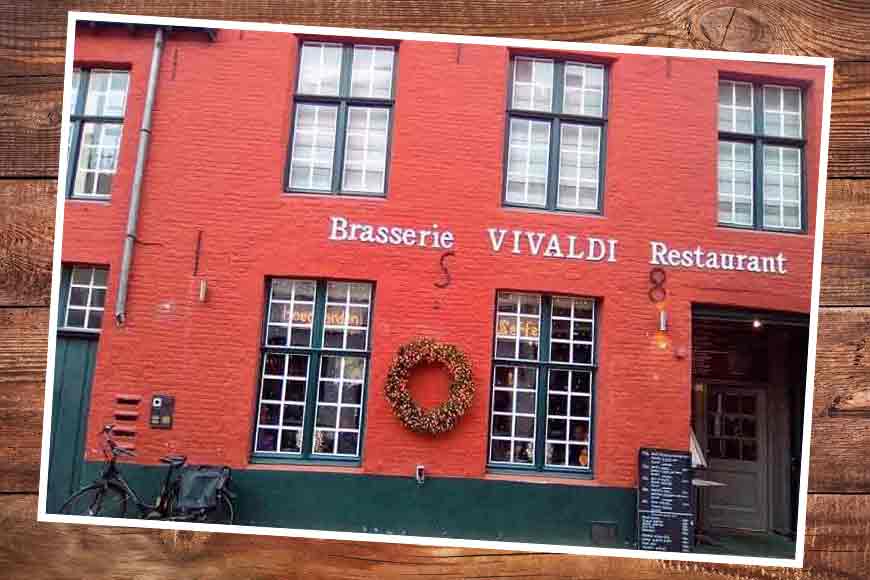 A French Restaurant close to Grand-Place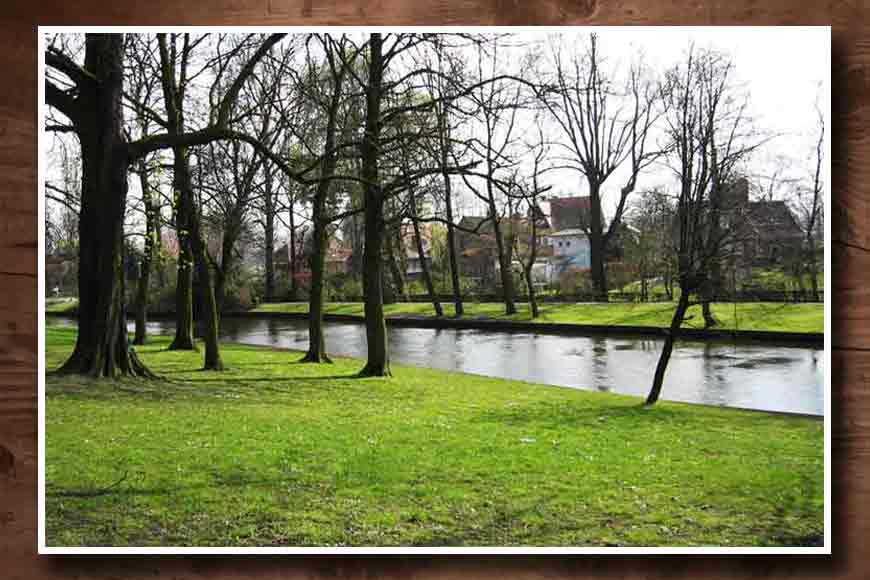 The placid basin in its outskirts, named Minnewater, coined "Lac d'Amour" (Lake of Love) by Victor Hugo is a haven of swans. In 1127, Minnewater was the entry point of the port of access to Bruges. This commercial basin is fed by water flowing from the Ghent canal. People are also friendly and warm, much like Calcuttans. Only that it is in stark contrast to the chaos and dirt of Kolkata. It is truly like a sleeping town that awoke my senses to a deep sense of aesthetic living.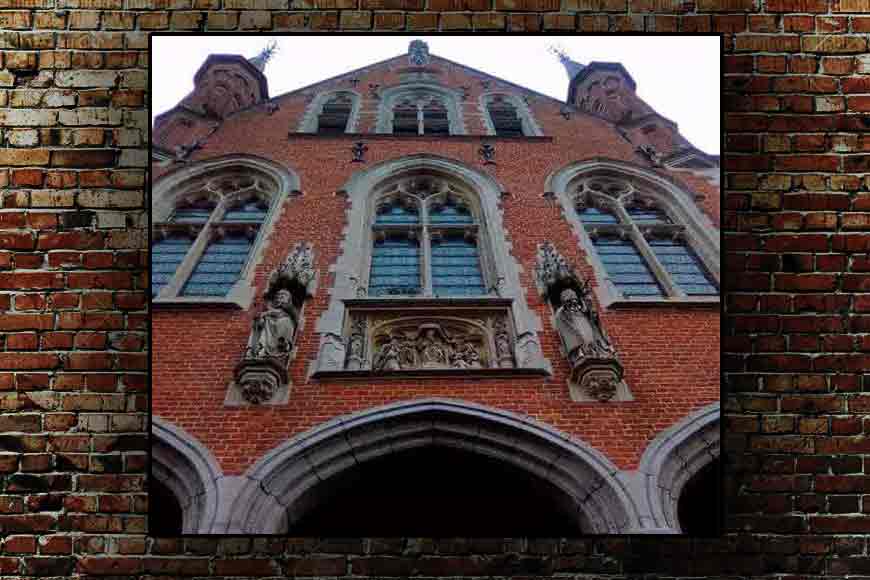 A medieval church facade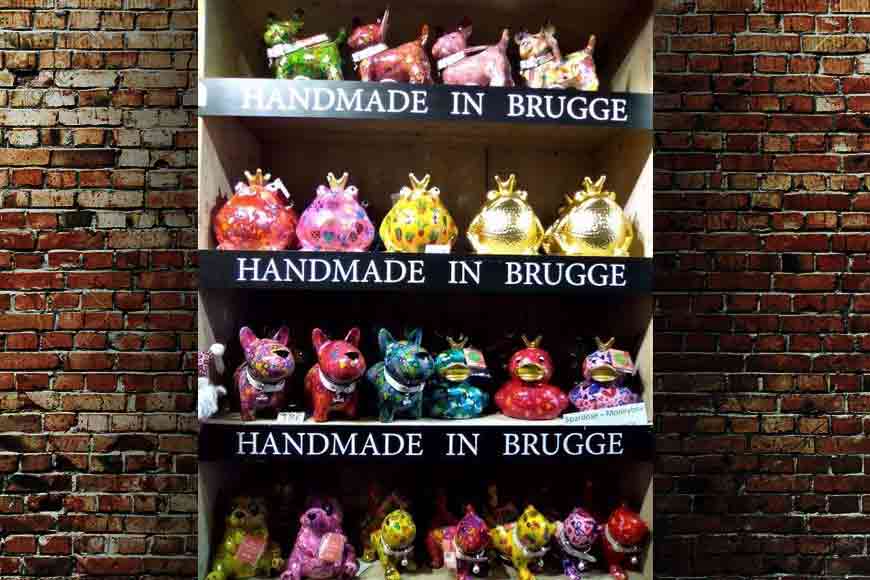 Local Handmade Belgian Toys
HOW TO REACH:
Bruges is well connected via train and bus services to major European cities such as Paris, Amsterdam and Brussels. Train rates are reasonable. Means of reaching there from other nearby European cities is also hassle-free. It can be covered in a day tour from Brussels too.