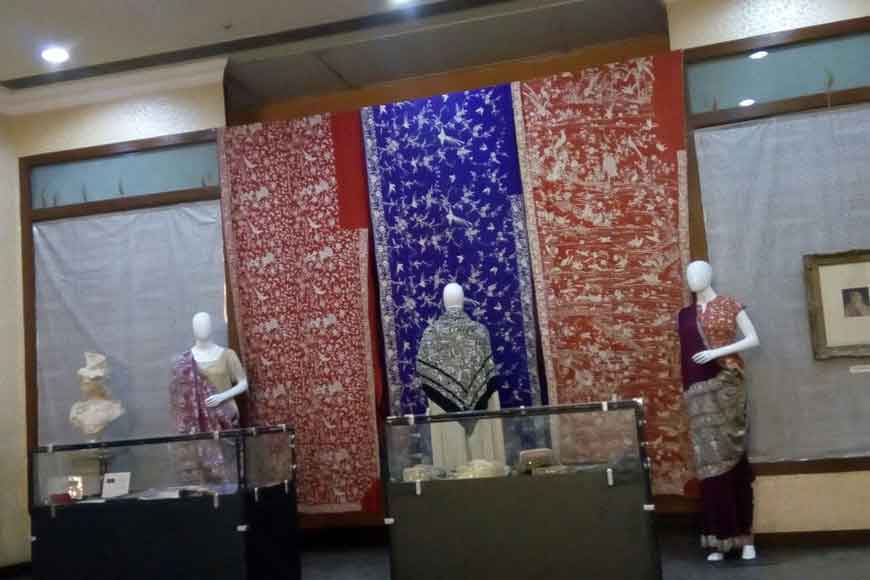 The moment I heard, the City of Joy would be playing host to an exhibition on Parsi culture, I was excited. The word Parsi to many of us means an outstanding community that has remained a pride of our country. The exhibition - Threads of Continuity: Zoroastrian Life and Culture displayed the contribution of the great Bronze Age Zoroastrian Prophet to unite the world and the way this tiny community of under a lakh worldwide, have contributed significantly to all aspects of human endeavour. Each frame gave us an insight into a different aspect of life, be it philosophy and religion, traditions, food, textile and weaving, daily life and worship, festivals and celebrations and the contributions of eminent people from the community from various walks of life.
Choice forms an important part of the philosophy of Zoroastrian life. Forced to flee from their homeland due to persecution, the Parsis in India drew strength from theirfaith, to preserve their culture in the land that gave them refuge and the liberty to keep their core beliefs intact, even as they adapted to new ways of life. The display at the festival, depicted spread of Parsisfrom Surat/Navsari to Dahanu, Bombay, Pune, Hyderabad, Ooty/Coonoor, Kolkata and Delhi. Interestingly, in each place they went, they assumed different roles, as shipbuilders, tea planters, traders of opium and cotton. We were privileged to have a young vivacious guide who explained about the four promises that their ancestors had made to the Jadi Rana of Gujarat, namely to adopt the Gujarati language; lay down their weapons; the woman would wear the gujarati saree and they would conduct their marriage ceremonies after dusk.
She explained to us the significance of Jashan ceremony, where the 'living meet the dead' and is reflective of their belief in the interconnectedness between the physical and the spiritual world. Beautiful muktad silver vases permanently commemorating the souls of the departed were on display. Parsi families lent Ses and various ritual objects for the exhibit, conveying the underlying unity that still exists in Parsi homes.Kushti, was on display; a thread that protects every individual from birth to death and acts as a gird to every person to be a 'Soldier of Truth.'
Trade with China increased the wealth of Parsis and they adapted some external changes in the symbolism they initially brought from Iran. A section showed us the contribution of great Parsis from Kolkata to the culture, theatre, education, entertainment and trade f the city. Beautiful Parsi work was on display- on sarees purses and borders. Our last stop was at the foodstalls serving lip smacking Parsi delicacies. Altogether a beautifully woven display across the sands of time. We hope the community that has given us the modern sons of this great land like Jamshedji Tata, Field Marshal Manekshaw, Dr. Homi Jehangir Baba continues to contribute to the tapestry of the culture of the world and not sink into oblivion.