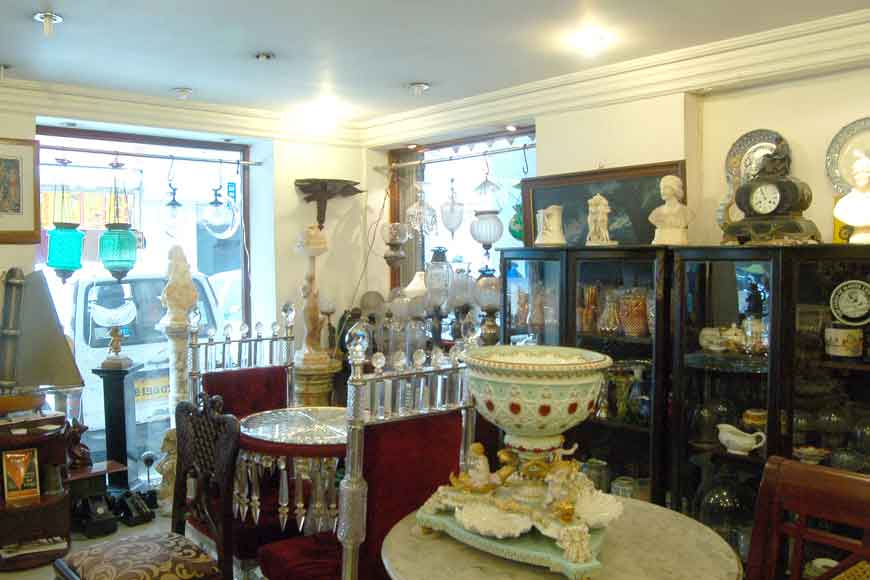 Those were the best of times. When life cruised leisurely by on phaetons, and men and women graced ballroom floors with minuets and waltzes. When money never screamed or shouted, but spoke in hushed muted tones. Those were days of elegance and gracefulness. You still stand a chance to relive the splendour of it all at Konark Collectibles, one of the oldest collectible stores of Kolkata. In an exclusive interview GB gets to know more about the store and its plans
• Konark Collectibles is one of the oldest stores of Kolkata. How old is it?
Konark Collectables started in 1980 and is definitely the only Collectibles Store still running as of date in the city.
• Who started it and how it grew down the ages?
The store was started by Vikram Bachhawat while he was still in college. He was fond of collecting collectibles from a very young age. Hence the passion which started as a hobby turned into a reality and a full-fledged business when he acquired a small showroom space where it still stands today. Over the years the size of the shop has increased. Vikram Bachhawat is now equally busy with Aakriti Art Gallery, founded in 2005.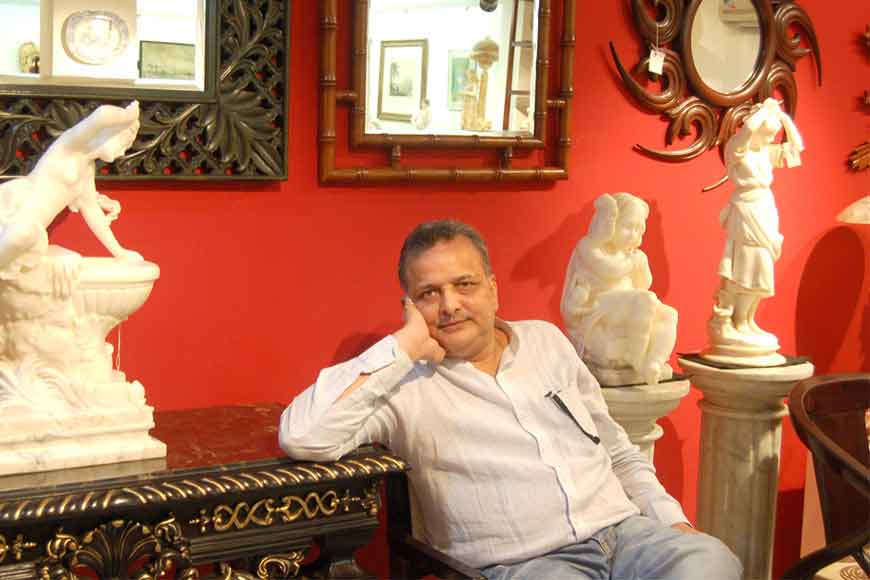 The owner, Mr.Vikram Bachhawat
• What kind of items does your store keep?
The store has mainly collectibles, paintings, photographs, glassware, porcelain, marble, alabaster, bronze, antimony, ceramics, metal signage and lots more.
• Where do you source the items from?
Most items are primarily sourced from Zamindar homes, affluent Bengali families and old Anglo Indian homes. Kolkata is very rich in culture and taste, hence there was a great amount of passion for decorative and collectible items. Today of course that has totally dried up as getting good items and buyers is very difficult.
The collection
• Who are your primary clients these days?
The people of Kolkata being fond of decorating their homes have always been regular buyers apart from tourists, both Indian and foreigners, who visit our shop.
• Is the interest for collecting collectibles still there in the city?
With houses getting smaller in size and the younger generation preferring minimal items at homes, the interest factor has declined to a certain degree. But still there are lots of people who in the past had sold a lot of their family belongings, but have started buying them back again .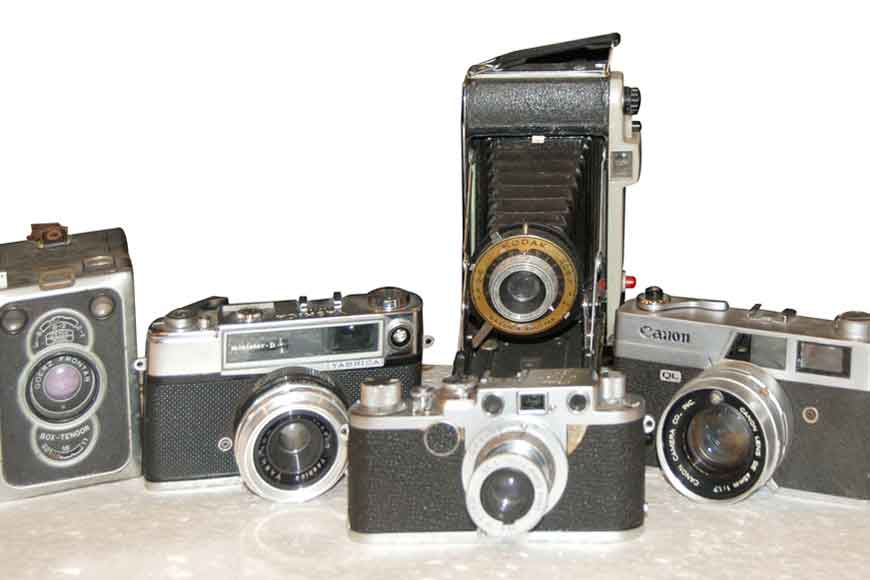 Vintage cameras
• Some well-known personalities who were your clients?
We have had a lot of high-profile people drop by such as famous industrialists, foreign diplomats and a few film and TV celebrities. A film shoot and a TV shoot of director Sandip Ray was also done in this shop.
• What are your future plans?
We shall definitely keep the shop legacy flying high and look forward to a new breed of collectors who will understand and cherish what they buy. With the advent of the internet, people are more aware of what to buy and at what price to buy. It is always easier to deal with a client who is knowledgeable in what he wants to buy than to convince one of what to buy.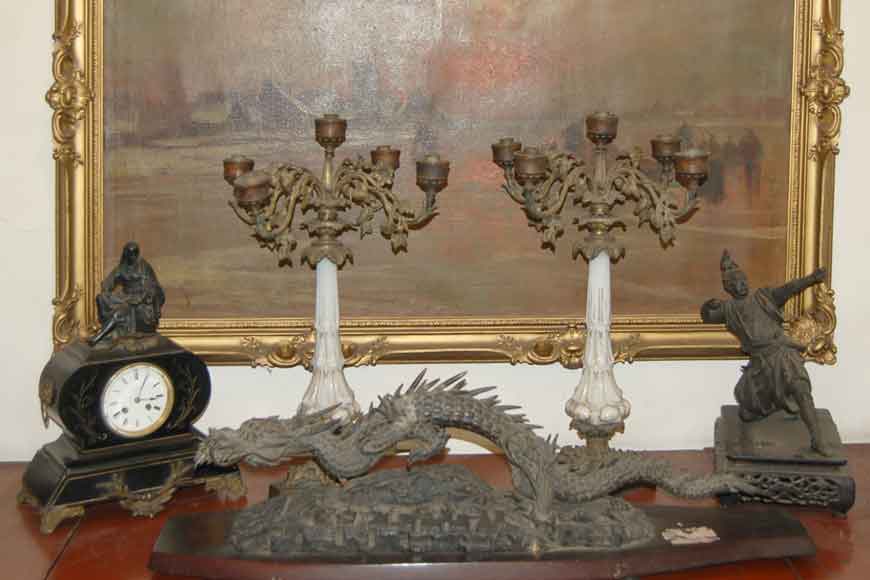 The Showpieces