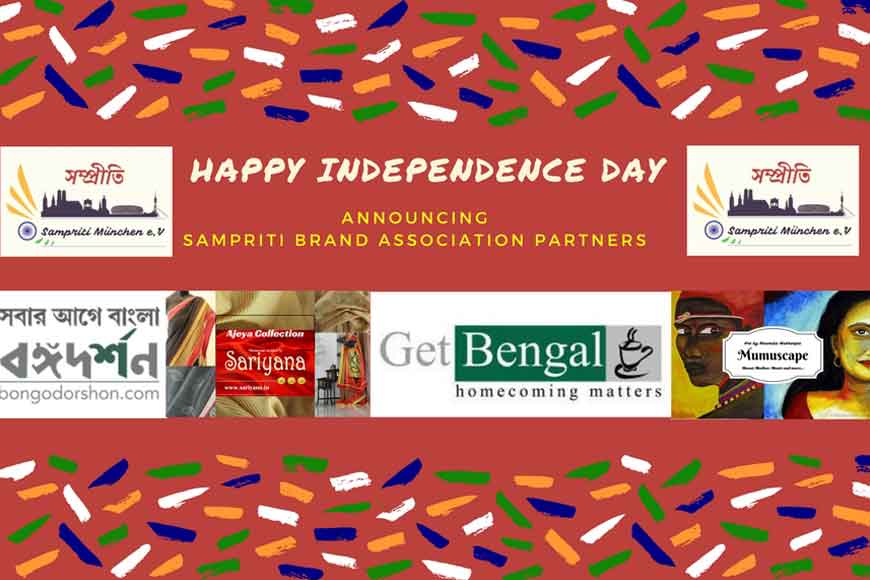 GetBengal has crossed shores and reached Europe. It came as a platform to talk about positive aspects of Bengal and to reach out to a wider diaspora across the world. It has, and will always try to instil a sense of pride in the community, let all generations know about our rich cultural heritage and reach out to anyone, who loves this land of Tagore, Vivekananda and many more.
GB delves into one of the most enriched culture and language of the world, exploring and promoting understated gems of Bengal.
Munich-based Sampriti, is solely dedicated to keep alive and nurture this same positive spirit and the quintessential Bangaliyana in a world of negativity and violence. Hence, their work and dreams are but a natural extension of our thoughts. Being a successful outreach programme, Sampriti has taken a wonderful initiative to bring the Bengali community and those who love Bengal, including all related organisations in Europe, under one roof.
Sampriti is not just a classical association of overseas Bengalis, whose mainstay is Durga puja and Rabindra Jayanti, just like GB is not only about movies, entertainment, food and usual humdrum of news. We are all about nostalgia, present success and future prospects, related to our land of birth or the land we fell in love with - our very own Bengal, where we would love to return every birth with Abar Ashibo Phire. Brimming with ideas and the spirit of raring to go beyond the ordinary, helped GB to enter into collaboration with this Munich based organisation. Sampriti believes continuing to dream big will lead to a world where East not only meets the West, but avant-garde meets execution.
Sampriti has roots in the Bengali diaspora in Munich, Germany, while through its two digital platforms, GetBengal and Bongodorshon, we have embarked upon the road to tell Bengal's story- a story of how we connect our heritage with our ambitions for the future, to re-interpret the best of our cultural traditions and combine it with what's now and what's to come.
With this association, Sampriti and GB proposes to bring this core Bangaliana spirit, right on the European soil with a bigger appeal- to showcase Bengal to the world, to go beyond the boundaries and share the experiences that shaped Bengal and will stay with us for years to come. This proposed collaboration gives GB the required fillip to move in the right direction and we are thankful that Sampriti has given us this opportunity.