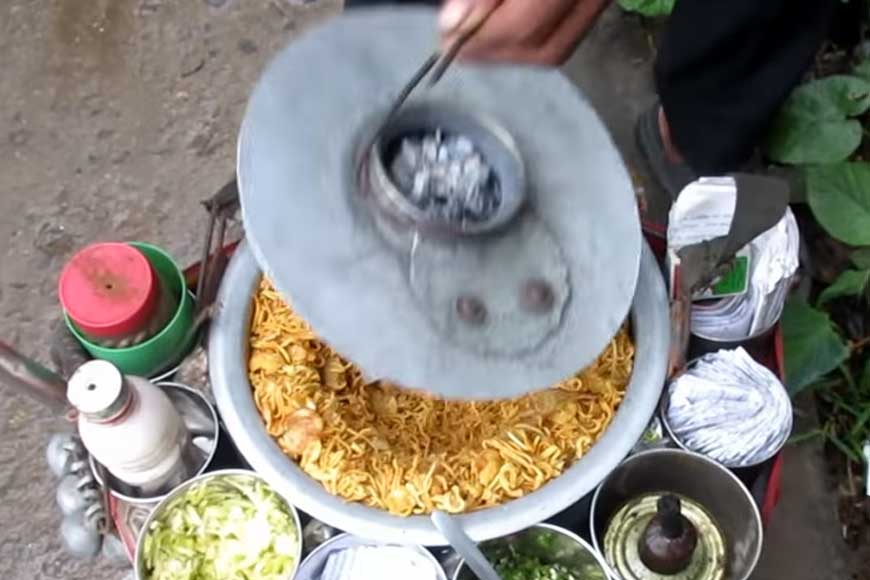 The smoky, dull skyline of Kolkata turns into a riot of colours as dusk descends. Children shrieking and playing in parks, lanes or on roof tops wind up the day's match and reluctantly drag their feet, all homeward bound. And then suddenly, the faint tinker of bells, seem to lift their sagging spirits. They suddenly become restless to meet the 'Pied Piper of Kolkata.' Gradually, the silhouette of a man appears at one end of the lane. He beckons all in his sing-song tune, "Ghoti gorooooom, ghoti gorooooom….."
As his voice reaches the farthest end of the lane, children drag their mothers or grannies, pleading them to buy Ghoti gorom. An initial phase of tussle continues when elders extract promises from the kids before relenting to their demand and treating them to a thonga (paper packet) of Ghoti gorom. This has been part of a daily ritual in the city and even in the villages of Bengal for generations. So many of our traditional rituals and foods have fallen prey to modernization but fortunately for us, Ghoti gorom has been able to hold on despite steady threats from delectable street-foods as roll, chowmein, momo, pasta, jhal muri, batata puri etc …. and all because of a loyal band of followers who still continue to patronize this simple fare.
But what is Ghoti Gorom? It is basically a form of salted chanachur mixed with roasted peanuts, corns, finely chopped onions, green chillies and the star of the show, amra, that gives it a sour and tangy taste. This is what gives the Ghoti Gorom that special X Factor! But since it is not always abundantly available, vendors these days replace it with raw green mango and grated carrot. The roving vendor carries his ware in a cylindrical container aka ghoti tied securely with a gamchha and dangling from his neck with a number of medium-sized vessels surrounding the ghoti. The entire merchandise is covered with a ubiquitous red cotton cloth or gamchha.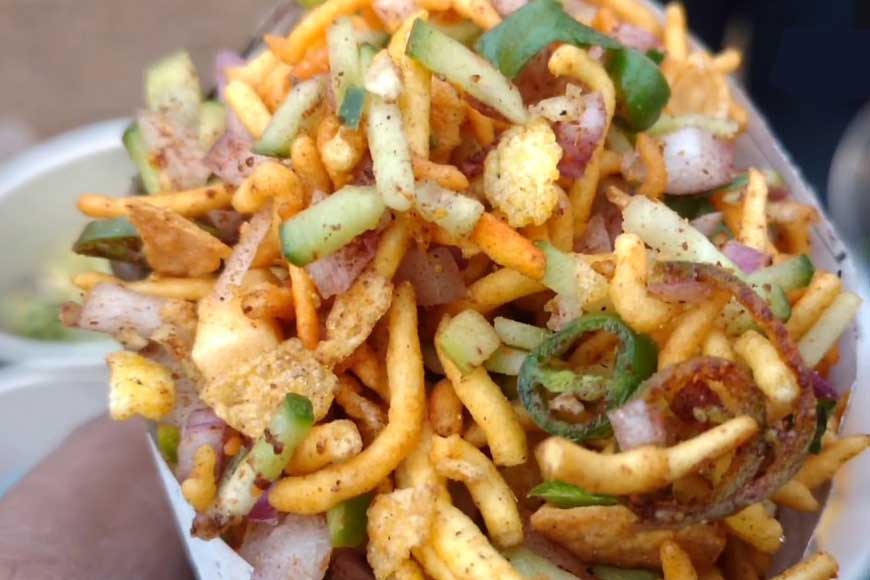 Ghoti Gorom is equally popular in Bangladesh both in urban and rural areas. It is savoured by foodies in Dhaka with the same fervor as in small hamlets. One particular incident is worth mentioning here. Last year, West Bengal Chief Minister, Hon'ble Mamata Banerjee, was in Digha on an official visit. She had Ghoti Gorom from Swaraj Bhattacharya, a vendor who is a regular at the sea beach. She was so impressed by the snack that she entered into a conversation with him. During the chat, Bhattacharya mentioned he had no place to stay. As soon as she heard that, she mobilized the state machinery and arranged to hand over land patta (Record of Rights) in his name on a plot in Ramnagar, close to Digha. Such stories of love and compassion are associated with this age-old snack of Bengal, Ghoti Gorom.