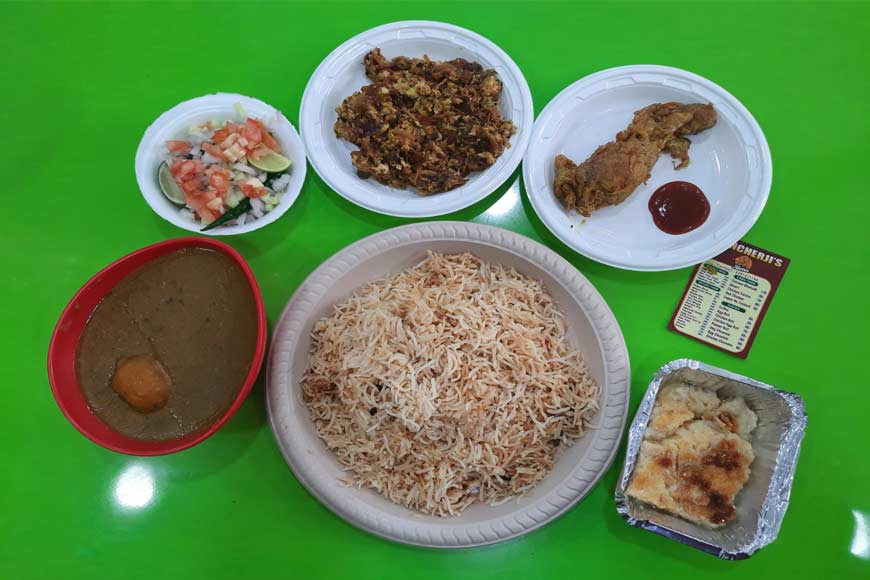 Think Kolkata food and the taste buds long for luchi-alur dum, macher kaliya, daab-chingri, ilish machh bhapa and mouth-watering sweets. While these dishes are widely available, Parsi food like Patra ni machhi, dhanshak, berry pulao, and lagan nu custard are dishes that have become rarity in Kolkata these days. Till the 1970s, Kolkata had a sizeable Parsi population and many Bengalis would be treated to lavish meals in the homes of their Parsi friends. But the country's Parsi-Zoroastrian population has been falling every decade since 1941. Between the 2001 and 2011 censuses, their numbers fell from 69,000 to 57,000. In the 1960s, there were around 2,500 Parsis in Kolkata but now there are less than 450, and most of them are senior citizens.
As their population declines, Parsis are struggling to preserve the authenticity of their unique cuisine. The battle against the onslaught of fusion food is even more intense because more often than not, a mish-mash of different dishes are endorsed as 'authentic' to the uninitiated. In the past, there were a number of Parsi families who ventured into the catering business and supplied fantastic authentic Parsi dishes during community festivals and weddings. Their culinary skills were once the talk of the town but alas! Age has caught up with them and many of them have either migrated with their children to other parts of the country or abroad or have breathed their last and with them, a rich legacy has ended. Nay, not everything is lost yet.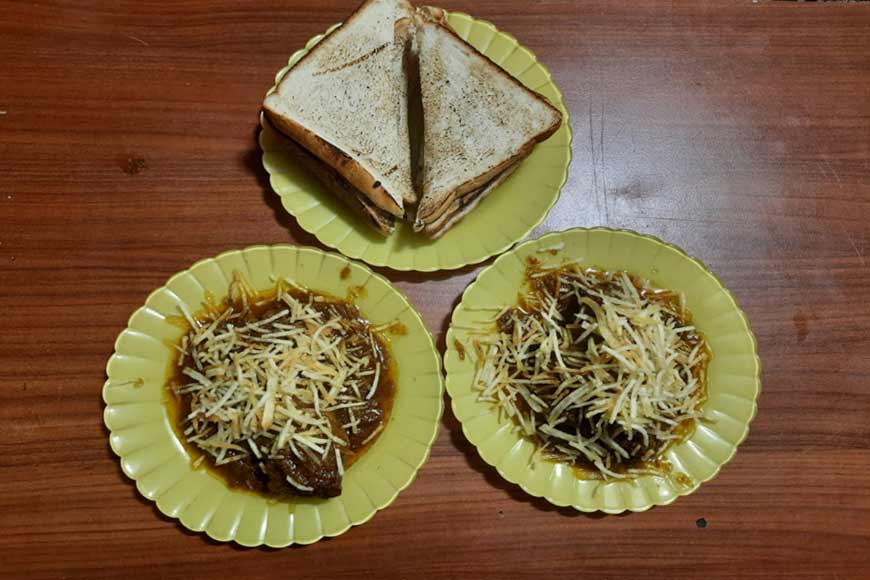 Tucked near New Market, a business hub of the city at 14 Kyd Street, Mancherji's is a small, no-frills set-up that serves authentic and delicious Parsi dishes and Kolkatans who have heard a great deal about Parsi delicacies but did not know where to get a taste of the authentic lavish fare, can visit this small, neat food joint for some lip-smacking chicken dhansak, akoori, chicken farcha, sali chicken and lagan nu custard. The eatery attracts office-goers and foreign tourists who often drop in to get a taste of different and unique cuisine.
Supriya Mancherji, owner of the restaurant, Mancherji's in Kolkata, has been successfully running this dining outlet for more than a decade now. Prior to that, she and her husband Manchi Mancherji started operations from a small joint on S.N Banerjee Road and it has been more than 25 years that she has been an entrepreneur, involved in the catering and food business. She has carved a niche for herself as a culinarian among her gourmet clientele. So, when asked if cooking is her passion, Supriya Mancherji nee Supriya Dattagupta denies vehemently. She says, "I was born into a liberal, middleclass Bengali joint family where I was encouraged to pursue my education and my family motivated me when I wanted to take up a job. I was never interested in cooking. Besides, in our joint family, the kitchen was the 'holy precinct' of my mother and aunts where they worked in unison and never sought or expected any help from me. I, on my part, avoided the kitchen as much as I could."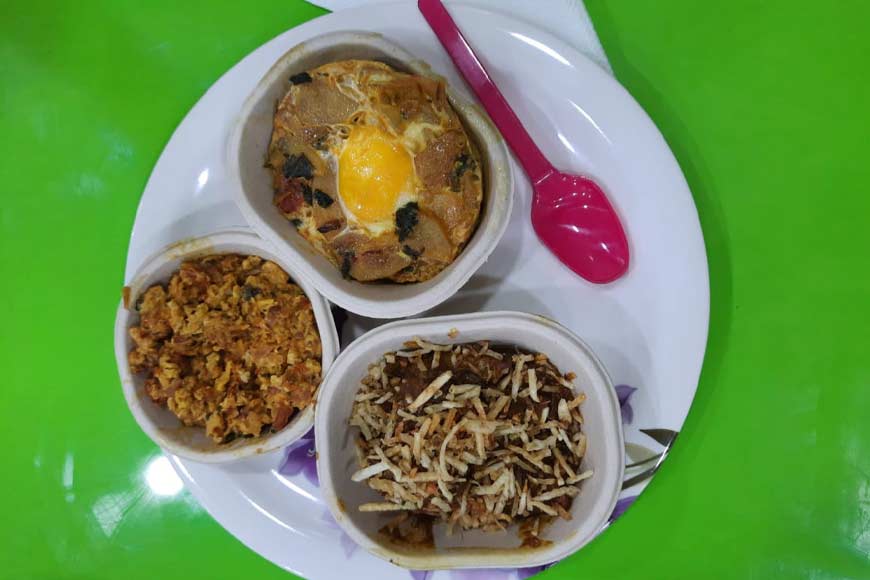 Supriya had always been a bright and enterprising young woman. A devoted and diligent learner, she had started working when she was still studying in college. While working in a private firm, she enrolled in a commercial college for a secretarial course as well. Meanwhile, her mother, like any typical middle-class matriarch, wanted to marry off her daughter and the family was looking for a match for young Supriya. But Providence had decided a different route for her. Her cousin was friends with young and eligible Parsi bachelor Manchi Mancherji, and he suggested his alliance and made a very strong case for it as well. Finally, when her mother relented, she met and they hit it off from the first.
After a short but intense courtship, the duo tied the knot. Her in-laws welcomed her into the family and Supriya continued to work as a secretary in a private firm. Here too, she did not have to shoulder the responsibility of the kitchen as both her mom-in-law, Hilla Mancherji, and sister-in-law Shernaz Mancherji took care of the kitchen. In fact, both her mother-in-law and sister-in-law were not only fantastic cooks but also ran a catering service within the small Parsi community and supplied daily meals to many elderly members of the community. "Legendary musician V. Balsara was our regular customer. Both my parents-in-law were renowned for their culinary skills. In the not-so-distant past when Kolkata boasted of a sizeable Parsi population, my parents-in-law and a couple of their friends had a catering service that supplied sumptuous traditional Parsi fare at all weddings and other Zoroastrian festivals." Old-timers, of whom a very few are left unfortunately, still recall with fondness the memories of partaking fabulous Lagan Nu Bhonu, or the Parsi wedding meals, that the catering group supplied.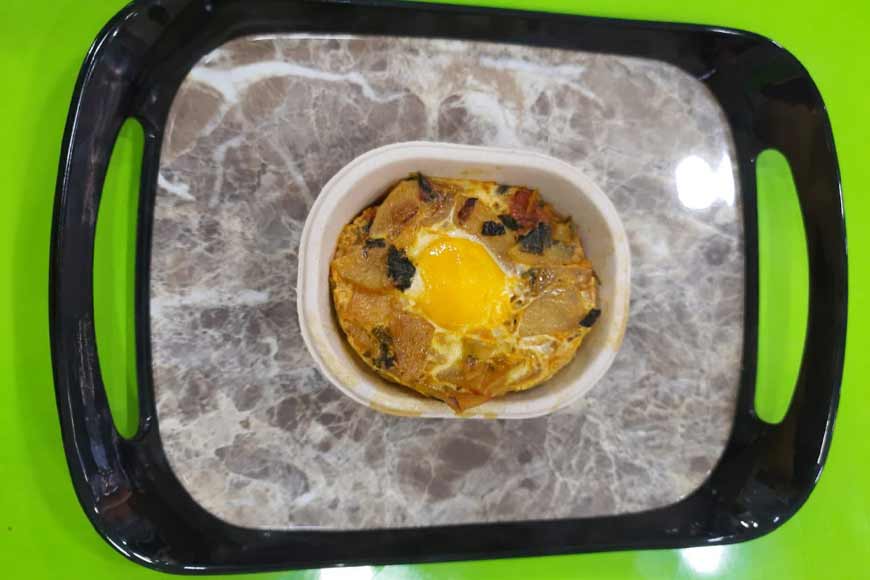 Supriya says, "I have always been restless and keen to learn different crafts and upgrade my skills and looked for opportunities. I picked up doll-making, did advanced courses in computer and honed my skills while continuing my 10 to 5 desk job schedules. But I was not attracted to cooking may be, because of the two brilliant master chefs at home who spoilt me silly with exotic dishes cooked with love every day. My mother-in-law was the one who introduced me to the world of Parsi cuisine and even cooking in general."

Supriya recalls her mom-in-law as a courteous and gentle soul who treated each of her customer tenderly and they reciprocated with equal warmth. Hilla's small catering business that she operated from her kitchen delivered food to Parsis but it was at this point that Supriya thought of expanding the reach of the catering service and introduce Parsi fare to foodies in Kolkata. She initially introduced the idea in her office and after a series of discussions, she got her office canteen contract to supply food. That was the beginning. Gradually the information circulated and orders poured in from customers from other communities as well. At this juncture, Supriya and her husband decided to rent an outlet and start a proper eatery. In 2005, Supriya put in all her savings and established the restaurant on S.N. Banerjee with her husband on a portion of a property that her husband's friend offered to them.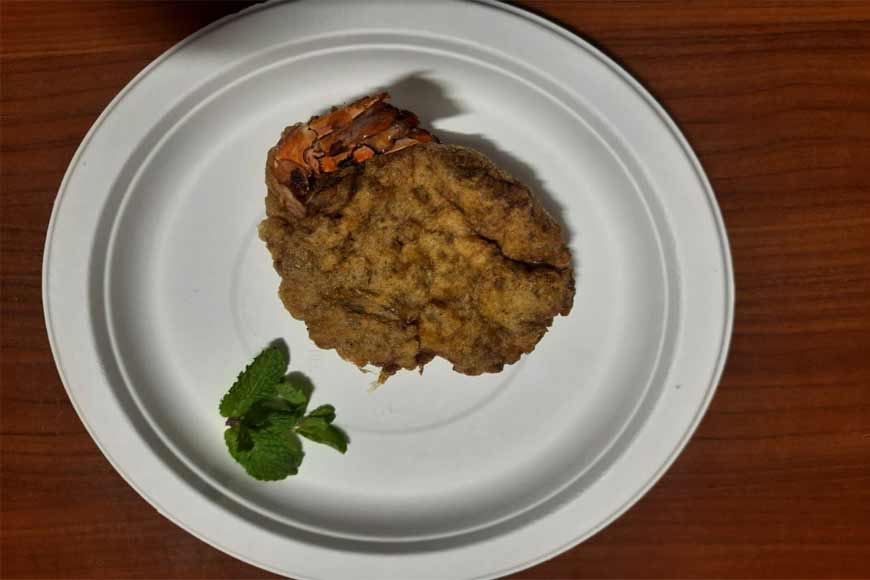 Supriya is deeply indebted to her mother-in-law and insists she owes everything to her. "When my sister-in-law Shernaz Mancherji relocated to Mumbai, my mom-in-law took me under her wings and taught me everything about Parsi cooking because she told me, although Manchi (her son and Supriya's husband) had no reservations about food in general, he was always very particular about having his staple Parsi fare at home and would not deviate for any substitutes. Besides, mom's advancing years made it very strenuous for her to do everything in the kitchen single-handedly. So, I stepped in. She was a spunky teacher and even when she was in her 90s, she was active and alert".
Hilla was innovative and often gave an innovative twist to traditional Parsi cuisine, which became instant hits. Dishes like 'baked Hilsa' served with a Parsi chutney was her signature dish, which is a big hit even today. Besides this, customers also love the mutton dhansak (arguably the most popular of all Parsi dishes, dhansak is a blend of lentils, vegetables and meat, flavoured with a touch of dhansak spice. An aromatic dish, dhansak is mild, sweet and rich with just enough heat to satisfy most tastes), marghi na farcha (crispy on the outside and tender on the inside, the marghi na farcha is a fried and spiced chicken dish), keema patties, chicken berry pulao (the heat of spices like cinnamon, cardamom and cloves mingles with the sweetness of Iranian barberries or zareshk to infuse its magic into this incredibly tasty pilaf), salli chicken ("salli" means Potatoes in Parsi language. The curry is rich and aromatic with cripsy fries on top!) and akoori (a spicy scrambled egg dish).
Supriya has truly inherited her mom-in-law's culinary expertise and she uses only the finest authentic spices that her sister-in-law sends her from Mumbai and Pune. "There was a time when authentic ingredients required for Parsi cuisine were sold in the area close to the Nakhoda Masjid at the intersection of Zakaria Street and Rabindra Sarani in the Chitpur area of the Burrabazar business district in Central Kolkata. But those spice sellers have vanished as it were and I must have the best ingredients to infuse the authentic taste in the dishes that we make." However, Supriya still insists, her mom-in-law was the very best cook and she says she is yet to come across anything close to her mom-in-law's cooking. "I often come across a large number of youtubers cooking 'authentic' Parsi dishes but their ignorance often shocks me. Some of them are so misleading. When I say this to Shernaz, she advises me to ignore the stuff and stick to our time-tested family tradition."
In 2007, the couple relocated the establishment to its present site on 14, Kyd Street. Initially, the Mancherjis used to serve only Parsi food but with the number of Parsis dwindling steadily, they decided to introduce Bengali delicacies as well. Many office goers prefer to have Bengali lunch served here. Since the joint is located to the MLA Hostel, many legislators who stay in the hostel, prefer to get typical Bengali meals that the Mancherji's provide. Supriya says, "We hail from Dhaka district and I have learnt to rustle up a few delicacies from my mom who is a superb cook herself. We offer items like ilish bhapa, ilish machhermatha diye kochu shaak (taro stem cooked with hilsa head), chingri machher malaicurry (lobster cooked with coconut milk) etc. in our outlet". Mancherji's now takes party orders in bulk as well.
Supriya lost her soulmate, Manchi a couple of years ago and since then, she has been managing the business single-handedly. Her daughter is pursuing academics in Bengaluru and Supriya's two managers, who have been with the Mancherji's for years, help her run the daily operations. It is laborious and committed task but at the day's end, Supriya is happy when she reminisces how she has been able to carry on the legacy bestowed on her by her mom-in-law and feed and satisfy hungry bellies.