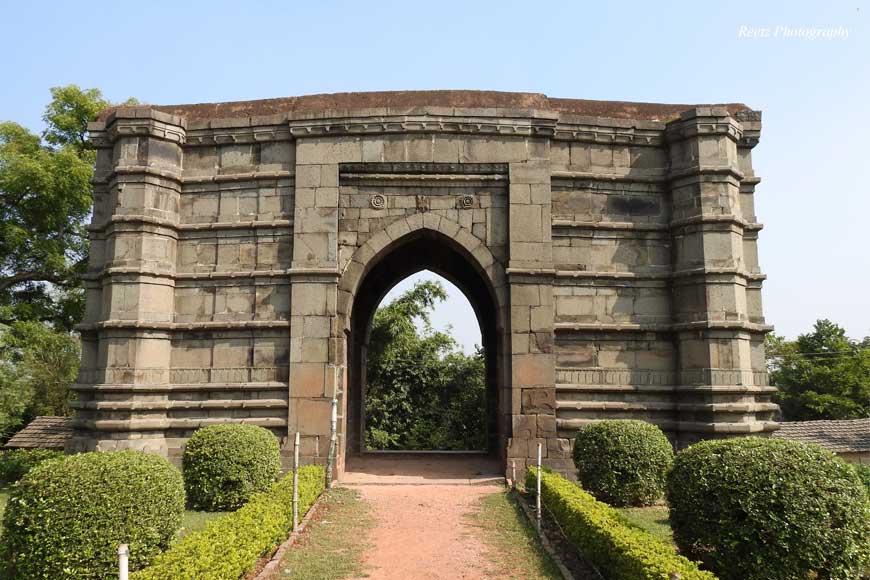 Gour of Malda district was once the capital of ancient Bengal, from early 5th century till 16th century AD, being ruled by multiple influential kingdoms from the Mauryas to Guptas, from the Pala dynasty to the Senas, and even by the Mughals and Afghans. No wonder each of these dynasties left behind their architectural imprints in this historical town. However, many of these splendours lie in ruins today and there has been a great endeavour to create mass awareness and preserve these remnants of the grandeur of Malda. The Archaeological Survey of India has strictly prohibited any kind of picnic inside the historic monument areas and adjoining premises to ensure heritage is preserved and restored.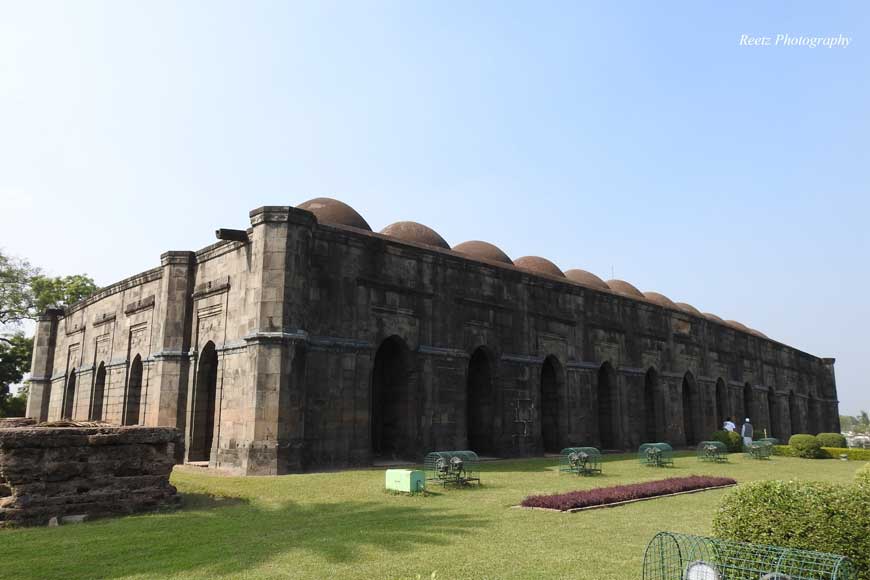 One such remarkable monument is the Boro Sona Masjid or the Great Golden Mosque. It happens to be the most remarkable of all the monuments of Gour, the largest one. It earned its name due to the gilded gold ornamentations on its domes and cornices. The construction of the mosque was started by Sultan Alauddin Hussain Shah and was completed in 1526 AD by his son Sultan Nasiruddin Nusrat Shah.
It is a rectangular edifice comprising of a colossal prayer hall and twelve doorways, out of which only one is closed and rest all are open. Hence many historians also named the mosque as Bara Duari Masjid or the Twelve Gated Mosque. There are three facades of the edifice, couple of which are in ruins, except one in the east which stands proudly in its original glory even today. In the south-east, there is a broken podium, which was perhaps used by the Muazzin for calling the devotees before the commencement of the holy prayer. And in the north, the remains of a ladies' prayer gallery can still be seen.
The arcaded aisle of the long corridor is the grandest among its other features. The brick walls and stone pillars stand straight; however, none of the gold ornate carvings exist today. But the Indo-Arabic style of architecture makes it a matchless destination for urban tourists.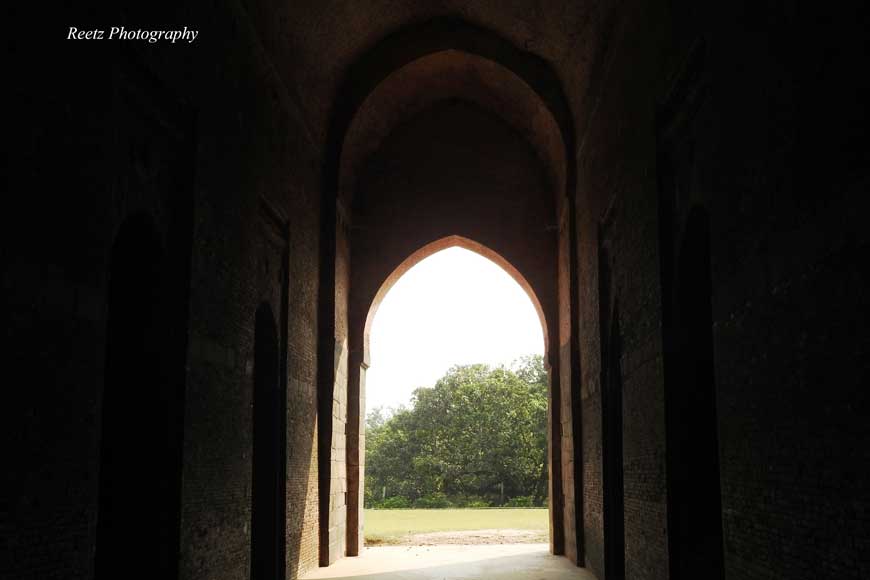 How to reach:
Malda can be easily reached by rail or road. From Kolkata airport it is little less than 330 kilometres. By train, you can get down at Malda Town and by road you drive via NH34. It takes around 5 hours to reach by road.
Other places to see around:
Qadam Rasool Masjid, Chika Masjid, Lottan Masjid, Gunmantam Masjid, Tantipara Masjid, Chamkati Masjid.
Where to stay:
There are no luxury accommodations yet, but there is a quality Government Tourist Lodge.