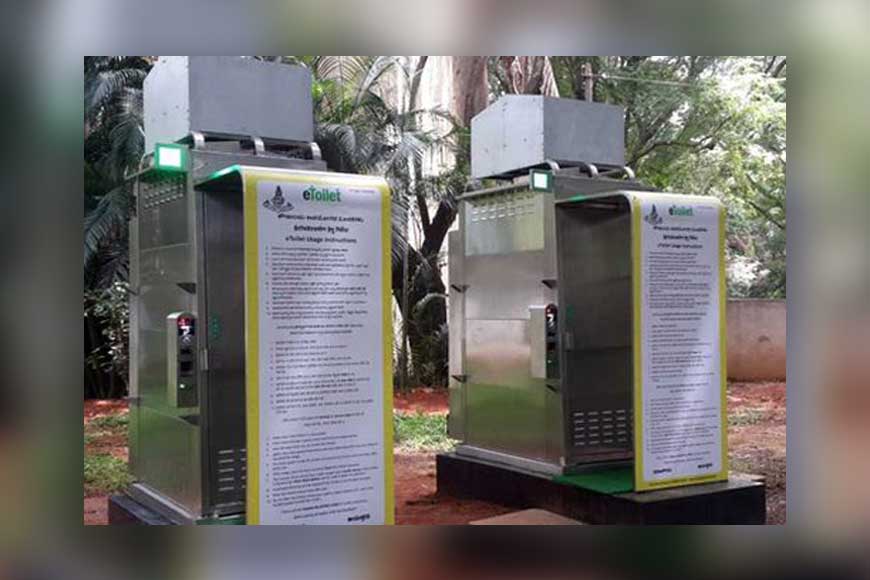 Infrastructural changes are being made to address the lack of toilets in Kolkata. In a recent move, the state government has finalized plans to install coin-operated, self-cleaning public e-toilets. Those who have travelled abroad and have been to Hong Kong or Singapore are familiar with e-toilets. The government plans to install e-toilets next to all the busy and important bus stops, frequented in large numbers by commuters.
There are a large number of public toilets across the city among which most are operated by Sulabh International. There is an attendant appointed at these facilities who collects a token amount and maintains basic cleanliness in these toilets. However, complaints of extremely dirty and unhygienic conditions in the public toilets galore. Lack of civic sense by the users add to the outrageous conditions inside. To counter this problem, plans to install smart e-toilets are underway.
What is an e-toilet? The toilets would be automated with coin-slots to regulate its use. A person will have to insert a pre-determined amount of coins to get access to the toilet. These e-toilets make flushing easier. The flush operates automatically when someone opens the toilet door. Since the toilet pan gets automatically flushed on sensing the opening of the toilet door, each new user gets a clean hygienic toilet. Pressure nozzles integrated within the toilet pan ensures pressure flushing. Each e-toilet will be attached to a 500 litres water tank and the Kolkata Corporation will supply water to these tanks round the clock. The e-toilets also feature an improved ventilation system. The cost of constructing each e-toilet is around Rs 2 lakhs.
In the initial stage, these e-toilets will be installed at important t intersections including Deshapriya Park, Rashbehari, Hazra, Gariahat, Chetla, Kalighat, Park Street and various bust stops at Tollygunge. Corporation staff will be posted to monitor the use and keep an eye on the cleanliness inside and around the facility.
Mayor Firhad Hakim said introducing e-toilets is part of the government's plan to beautify the city and keep it clean. He said, the corporation eventually plans to handover the maintenance of the e-toilets to the corporate houses who use the bus stops for their advertisements. For the time being, however, the corporation is all set to install 80 e-toilets in the city soon.