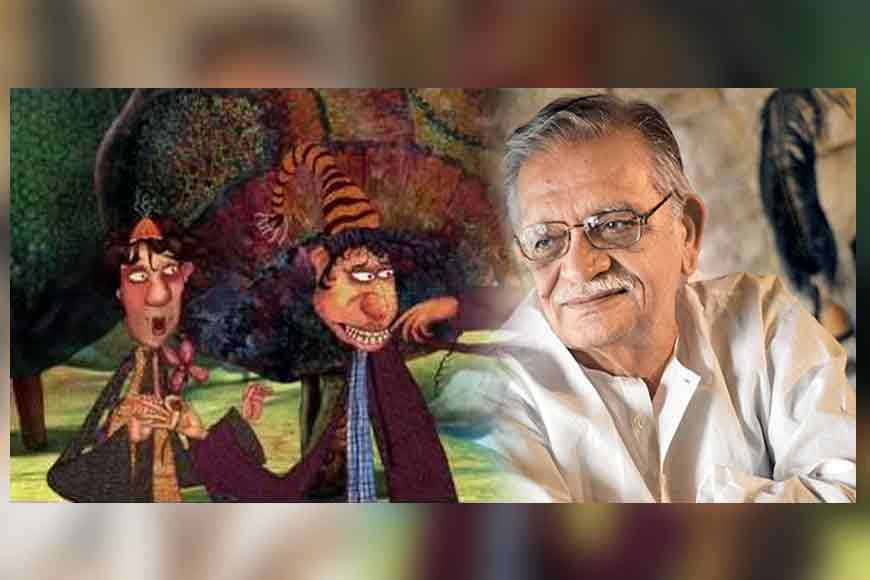 Famous illustrator Shilpa Ranade came together with even more famous Gulzar to bring the animated version of Goopi Gayen Bagha Bayen to the larger audience. Goopi Gawaiya Bagha Bajaiya happens to be the Hindi translation of Upendra Kishore Roy Chowdhury's famous tales that was immortalized by none other than his grandson Satyajit Ray.
While doing the illustrations for Gulzar's Hindi version, talented illustrator Shilpa Ranade first hit upon the idea of making an animated version of this famous tale that could be brought to a larger audience including children. The movie was launched last week with a special screening that saw Gulzar appreciating the venture. What is even more interesting is that Ranade has used her own interpretation in the movie and turned it into a movie with a message of peace in this strife ridden world.
Gulzar feels: "Classic stories have to be carried forward and passed onto the next generation. Goopi Gayen Bagha Bayen appeals to all generations, not just kids and have a subtle message." Everyone is happy that Goopi and Bagha will now act as a peace messenger!