Gupi Gayen Bagha Bayen would be incomplete without Jahar Roy's epic portrayal of mantri moshai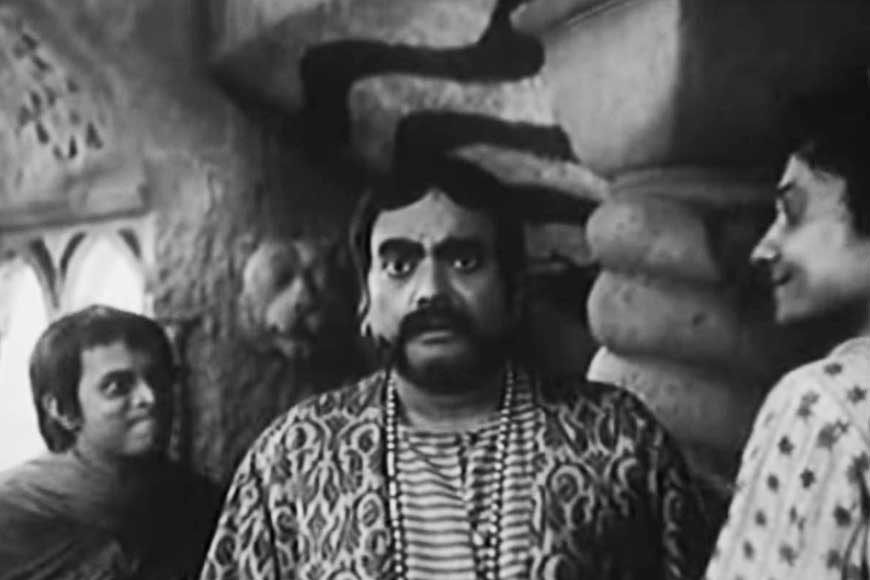 Many of us will agree that Satyajit Ray's Gupi Gayen Bagha Bayen would be incomplete without Jahar Roy's epic portrayal of 'Mantri moshai - shara jantri moshai.' His partnership with Bhanu Bandopadhyay in Bhanu Goenda Jahor Assistant, Ashiteo Ashiona, Miss Priyangbada are simple masterpieces in the arena of comedy. Be it Share Chuattor, Brojobuli or Dhanni Meye Jahar Roy's comic timing was simply timeless.
It was an early morning, decades ago, when a roly-poly comic actor set his foot at Naresh Chandra Mitra's house on Beltala Road. Naresh Mitra was an eminent director of those times and a well-known actor who rubbed shoulders with stalwarts like Shishir Bhaduri. The actor in question waited downstairs as Naresh babu was still sleeping. Later, when he came downstairs, suddenly the actor stood straight in front of him, holding his ears. Naresh Mitra was aghast and also irritated. He started abusing him, but the actor never changed his position. The director now felt amused and cooled down. He asked him not to repeat the same mistake again, to which the actor said, "I've heard that you did the same thing and said the same words with Danibabu on stage…" They both started to laugh at this comic relief in real life. The actor who could make a stalwart director laugh at the first meeting was none other than Jahar Roy, one of the most remarkable comedians in the history of Bengali cinema.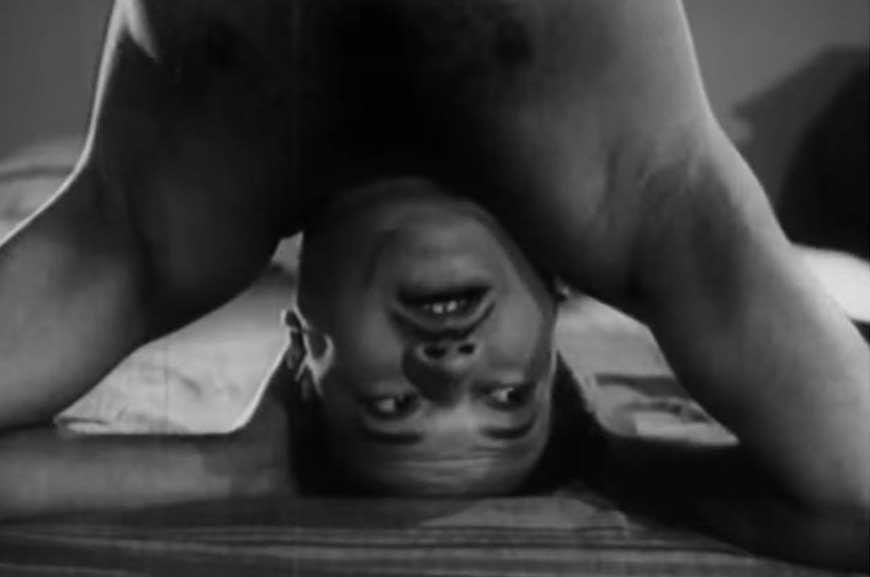 Jahar Roy in Share Chuattor(1953)
Jahar Roy always made his presence felt even on the sets with his own style of humour. During the shooting of one of Naresh Chandra Mitra's films at Indrapuri studio, the unit was stunned when the director called for a cut right in the middle of a shot for no apparent reason. The camera stopped rolling and the set lights were turned on. The director was taken back and clarified that it was not him who called for the cut. Everyone could then identify the culprit, but he was nowhere to be found on the sets. Naresh Mitra used to speak in a typical nasal tone and Jahar Roy could imitate his voice with utmost perfection. So, when Jahar Roy called for cut mimicking Naresh Chandra's voice, everyone thought he was the director. Jahar Roy brought in that comic relief on the sets too.
Born on 19th September, 1919 at Barishal, his family moved to Patna in the 1930s when his father was transferred on job. It was in Patna, that young Jahar joined an amateur theatre group. His father Sotu Roy, had also acted in some silent films such as Dhiren Ganguly's British Dominion Film, 'Flames of Flesh' and Debaki Basu's 'Panchaswar.' His son was drawn to comedy since childhood and often loved watching Charlie Chaplin's silent movies. He used to minutely study the body language, style of speech, various gestures of Chaplin and even kept his moustache in a similar style.
Before turning into a professional comedian, Jahar Roy did several odd jobs, including that of a proof-reader at Patna University, medical representative at Indian Pharmaceuticals and even opened a tailor shop that ran quite successfully. Eventually, he landed in Kolkata to fulfil his dreams of becoming an actor and accompanied a bridegroom to this city to save his travel expenses. This is how he started chasing his dreams of being an actor like Chaplin. In 1947, Jahar Roy first acted in Ardhendu Mukhopadhyay's film 'Purborag' and then in the following year he was cast in Bimal Roy's Ánjangar.' Not only that, he engaged himself in many stage shows and comic-sketches. He was not selective regarding taking up a role as he had a tremendous affinity towards stage. Another famous comedian Bhanu Bandopadhyay used to scold him for this as he did not pay any heed towards a proper remuneration. All that Jahar Roy did, he did out of his love and passion to explore the stage. Among his many comic sketches, some are – Tangawala, Nyapasur bodh, Function theke Smoshan, Sodhobar Ekadoshi. These are milestones of Bengali stage theatre, where Roy's brilliance while acting in a dual role of husband and a wife came out.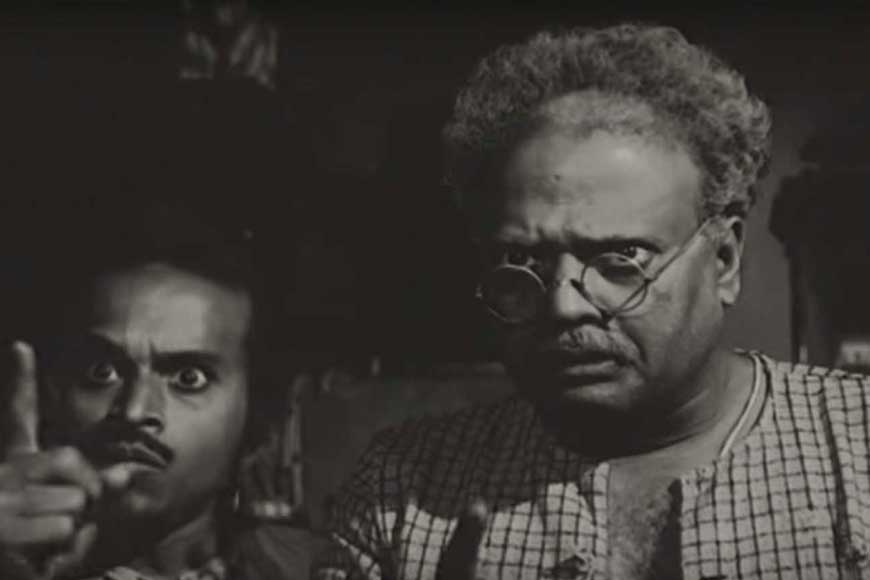 Jahar Roy in Palatak(1963)
Other than being a successful comedian, Jahar Roy was a very helpful man. He always helped younger actors during shots. While Sheetol Bandyopadhyay was facing a problem regarding a scene in one of his comic sketches, Roy helped him immensely. The scene was like this ---- a boy is wandering all over Kolkata to find a proper location where he can say "I love you" to a girl, that he somehow manages to say in the end at the Outram Ghat. Jahar Roy realised this scene was getting predictable and in turn gave a brilliant suggestion: Let the climax be with the boy saying to the girl, "You might be thinking I will ask you to love me. But you need not love me. You start loving the entire country being inspired by Swami Vivekananda's ideals and as a resident of this country you will love me a little more than the others." Needless to say, this change in dialogue had sent the audience into roars of laughter.
Story Tag:
Bengali Films, Satyajit Ray