HAPPY BIRTHDAY! Did you know Bhanu Bandopadhyay was scientist Satyen Bose's favourite student?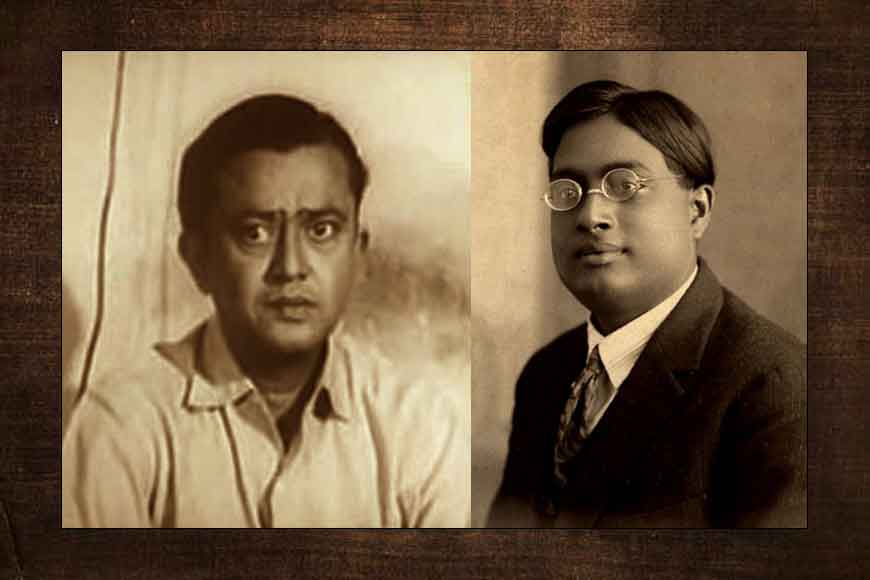 Scene 1: Bhanu Bandopadhyay enacting the role of Bachal on stage. The Dhaka audience mesmerized watching the play Chandragupta. But one person in the audience applauds the most! After all, one of his dear and best students Bhanu is on stage in a new avatar! This person was none other than world-renowned physicist Satyen Bose. And yes, our very own comedian Bhanu Bandopadhyay, who has made generations roll down in laughter, was a student of the famous scientist. Even Bengal's another icon, poet Mohitlal Mazumder was also part of the audience then. This was an era of undivided Bengal, of a nation under British rule, yet Bengal's theatre and movie scene had been at its peak.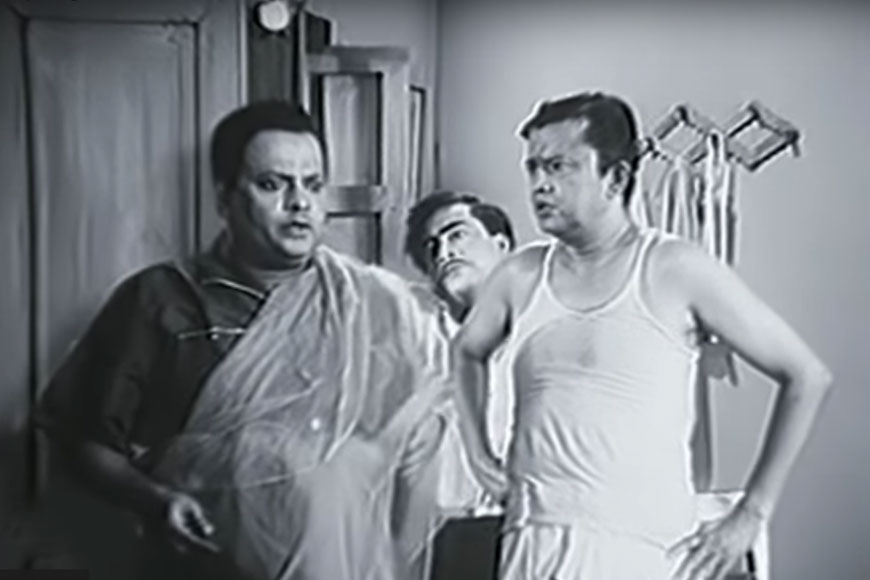 Scene 2: Just after marriage, Bhanu Bandopadhyay's mother Suniti Bandopadhyay felt that her son need to be groomed properly as a family man. Bhanu usually left home early in the morning and returned late in the evening, without participating in any of the household chores. This naturally irked his mother. To teach him a lesson, she announced Bhanu has to do the marketing daily. And every evening, she would sit with her son to find out how much the vegetables cost, rate of fruits in the market etc. Bhanu however never went to the market, instead made Jogeshwar, a man from Darbhanga who lived in his ancestral house do the chores and he would take down all information from Jogeshwar to answer his mother. One day however, he was caught and since he could not meet Jogeshwar while returning home, he missed out on what was bought and what was the rate. He who always made the audience laugh, himself became an object of laughter that day.
Probably many of us do not know, this apparently unassuming comedian was a very bright student of Dhaka University and his teacher-mentor Satyen Bose was a huge fan of this student. Bhanu was one of the very few post-graduates of that era, who took up acting on stage and went on to become a popular star. Often this student would drop in at Satyen Bose's North Kolkata residence. Bhanu Bandopadhyay took acting as a profession because of a vow that he took in his childhood. Once he was watching a theatrical performance in his locality as a young boy. He was sitting close to the stage. Suddenly, someone kicked him and he turned and found one of the actors kicked him. Later, he said that he could not digest this insult and vowed to become an actor.
Few days after this incident, a new play Ronobir was being staged. It was more like a para theatre. Khagen Chakrabarti, a popular singer in those days and famous hockey player Aamod Dasgupta were overseeing the proceedings. Bhanu Bandopadhyay was in the audience. The main protagonist of the play was unable to perform as per the standards set by the directors. The actor was absent one day. Bhanu was told to play his part, and he grabbed the opportunity. Post-rehearsal Bhanu was finalised for the lead role. He was in Class VI then. That was the beginning. The rest is history. We are still immersed in the magic that he spread through his acting.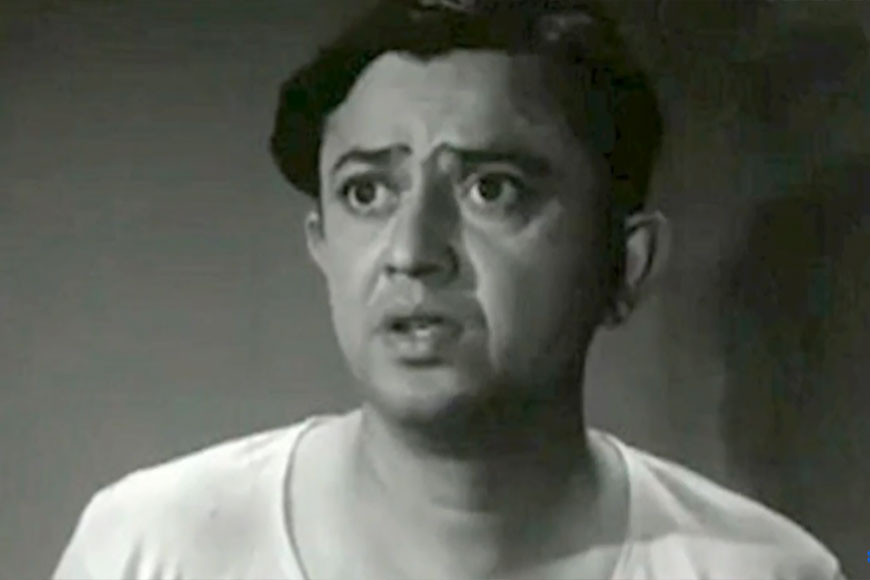 He belonged to the golden era of Bengali cinema where comedy was king. Despite facing stiff competition from comedians like Nripati Chatterjee, Tulsi Chakraborty, Nabadwip Haldar, Shyam Laha and many more, Bhanu always held his ground with his Bangaal-Ghoti feuds. He was forced to leave Dhaka in 1941, with just a bag of clothes. In 1943, he recorded Dhakar Gadoaan, his first comedy performance as a victim of famine on gramophone record, setting a trend in recording dialogues.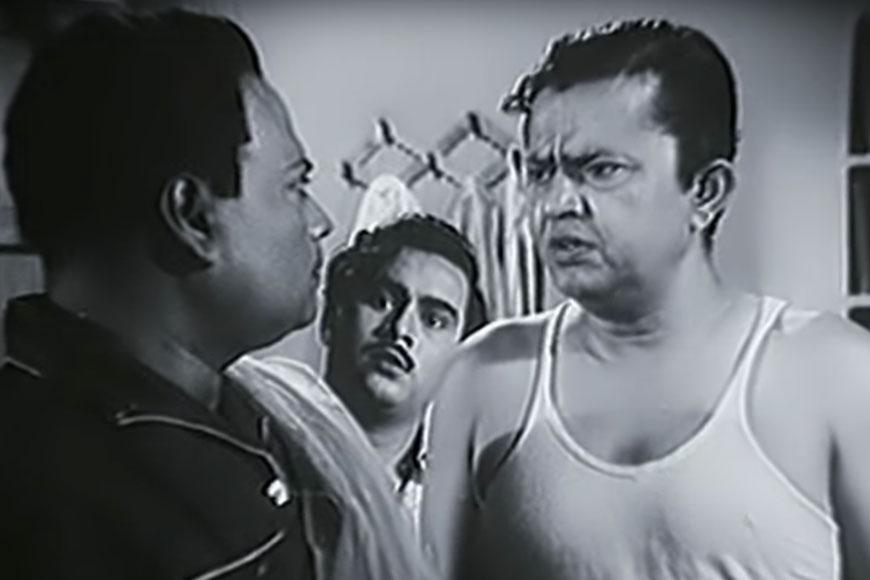 Sharmistha Gooptu in Bengali Cinema – An Other Nation, writes: "The Bangal persona created and portrayed by Bhanu went on to create a new comic prototype of the 1950s Bengali cinema, patented and almost exclusively embodied by Bhanu Banerjee. Bhanu was a star who lacked glamour. His loud Bangal style and cultivated un-sophistication made his stardom a somewhat unique thing."
Source: Lekhalekhi – Bhanu Bandopadhyay (Aajkal Prokashona)