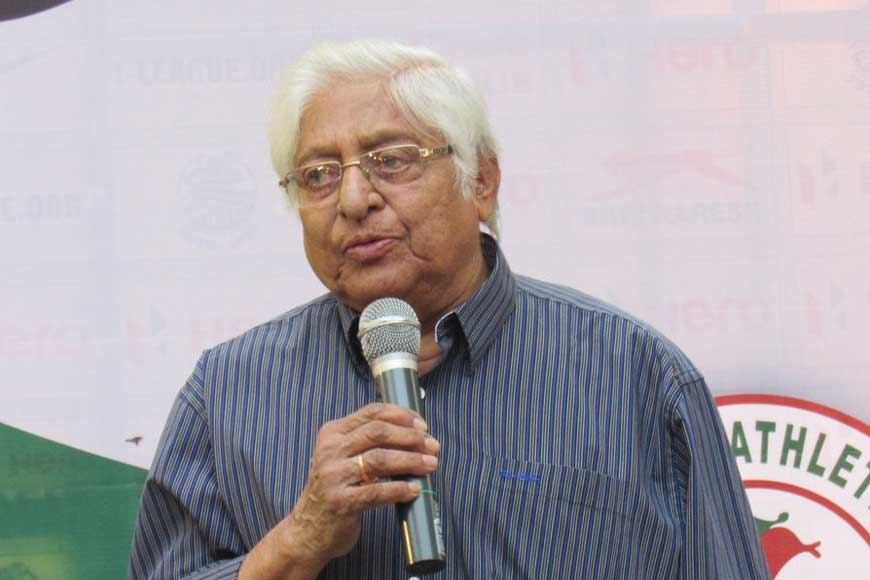 Shob Khelar Shera Bangalir Tumi Football… that famous Manna De song which defines the soccer fever of Bengalis. Kolkata was the birthplace of Indian soccer and over decades the famous clubs of Maidan produced the best soccer players of the nation. Of them Chuni Goswami's name will always be remembered.
He had reigned the football circuit for years and joined the Junior Mohun Bagan squad in 1946. He was a regular player there between 1946-1954. Later, in 1968 he was inducted in the Mohun Bagan Club and shot to fame with his well-known dribbles. Between 1960-64 he was also the Indian soccer team captain and under his leadership, India won international laurels. The most notable being the Gold Medal win at the Asian Games at Jakarta in 1962. India defeated South Korea 2-1 in the finals.
Though born as Subimal Goswami, the sports circuit knows him as Chuni Goswami. Today is his 82nd birthday and the Indian Postal Department will be honouring this legendary player by publishing a postal stamp in his name. He will be the first Indian soccer player to get this honour. The other sportsperson who has a stamp in his name is cricket player Sachin Tendulkar. Chuni Goswami and his family are very happy at this honour. We also wish him a happy birthday and a blessed life ahead.