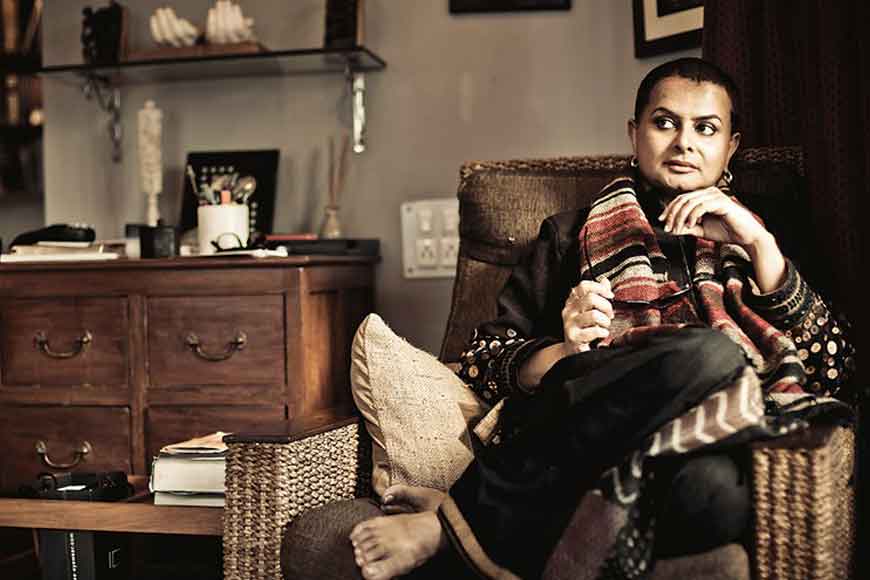 Ma left me very silently. She just concealed herself somewhere, away from us. I was at that moment mid-air, returning to Kolkata from Mumbai. My brother was in Kolkata, may be was busy with his work.
Baba was alone at home then. Ma left her companion, Baba, with whom she stayed for more than 50 years, as if challenging him in the game of death. She had won, she could leave this world before him. He was thus defeated in that game of life and death.
Before boarding the aeroplane in Mumbai, I had spoken to Ma. I told her the flight was on time and even asked her to send the car at seven o'clock at the airport. Ma asked what I would like to have for dinner, I loved boiled rice, she knew that. Ma knew after returning home from any assignment outside Bengal, I always wanted to have boiled rice. It was like a pleasure food for me.
After reaching Dumdum, I even called her up. But she did not take the call. Instead, it was her nurse Prabhati, who answered. I could hear she was calling my father in a somewhat distressed voice. Did my reaching Kolkata then bring some ill omen? At least Prabhati's voice said so.
Our chauffeur Gobindo was waiting with the car. He has been with the family for many years and hence did not say a word. But I could sense something was wrong. My instinct was playing truant, something within me was telling me 'yes something is wrong.'
I asked Gobindo directly: "Is Ma alive or not? Tell me the truth."
Gobindo took some time to answer. The car's windscreen was like a movie scape. I could see the blurred images as Gobindo mechanically nodded his head confirming my worst nightmare. Ma was no more.
(Translated by Saheli Mitra)