Happy Doctors' Day – Doctors of Calcutta Medical College save a 94-year COVID patient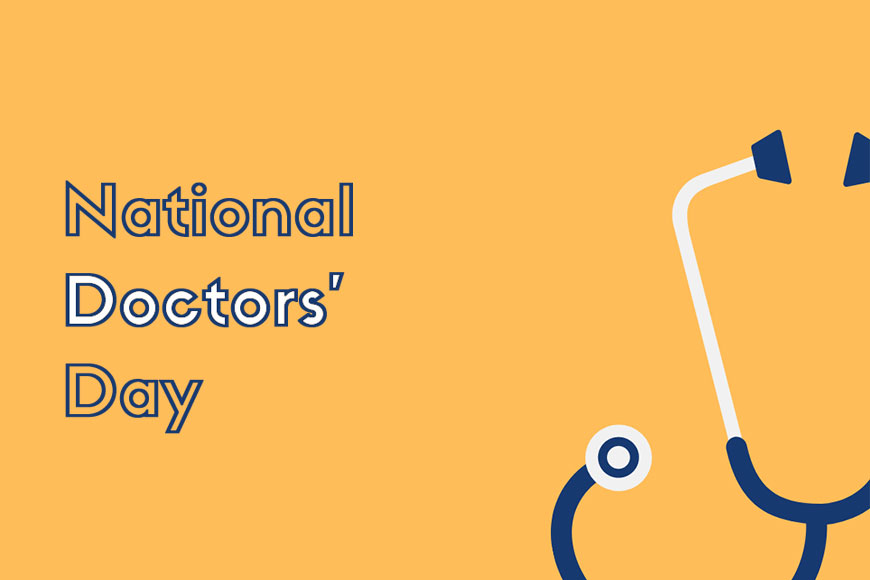 A 94-year-old patient in Kolkata is set to become the oldest to beat coronavirus in the city after showing good signs of recovery. This is indeed a great feat on the part of doctors of Kolkata's state-run Calcutta Medical College Hospital and a sign of hope on Doctors' Day. This day is cel-ebrated as a mark of respect to Dr Bidhan Roy who was considered as a Dhanwantary and is said to have treated patients by taking just a look at them. It seems the present doctors of Bengal are carrying his legacy and expertise, performing critical operations and doing world-class treatment.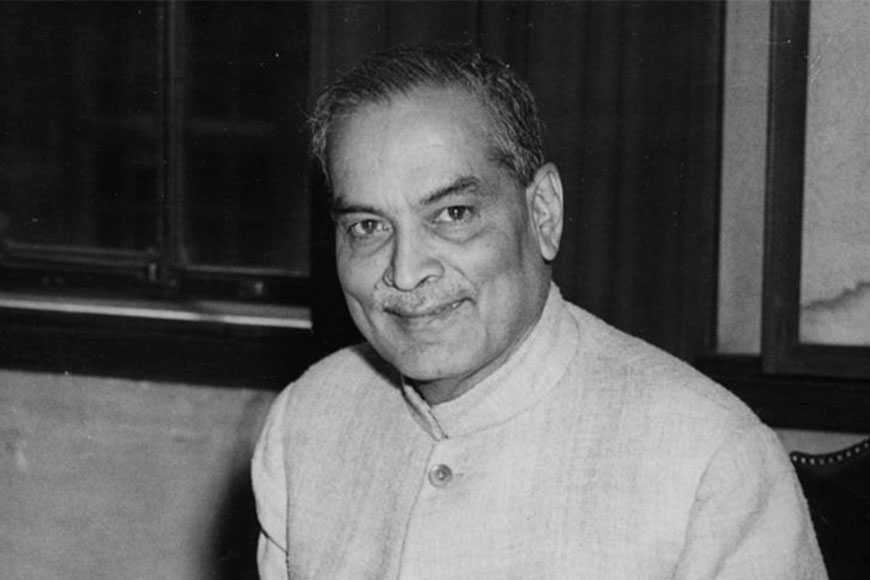 Dr Bidhan Roy
Thousands of COVID-19 positive patients have started responding to treatment in Bengal and here the recovery rate is much higher than active cases, more than 65% which is higher than the national average. The latest to join this trend is 94-year-old Lalmohan Seth from Manicktala. He is possibly the city's oldest patient, who was recently discharged from Calcutta Medical College and Hospital after he recovered from COVID-19.
Nonagenarian Seth's infection was critical owing to his advanced age. The medical staff working at the city's first corona virus hospital, Calcutta Medical College and Hospital, where he was admitted, had never treated any ninety-plus COVID-19 patient prior to Seth. A 90-year-old lady from Howrah Maidan area underwent treatment and was released after she recovered. Another octogenarian from Jadavpur was also successfully treated at the hospital for COVID-19 infec-tion. So, when Seth was admitted, doctors took this case as a challenge.
According to reports published by WHO, older people, especially those with pre-existing medical conditions, like heart disease, lung disease, diabetes or cancer are more likely to have severe — even deadly — coronavirus infection than other age groups. Seth is a chronic patient of hy-pertension and this was a major cause of concern for the doctors treating him. They took extra precautions and monitored his condition 24X7. Finally, in a week his swab test reported negative and after three days, his condition stabilized and he began improving. He was finally released when all his parameters reached normal level.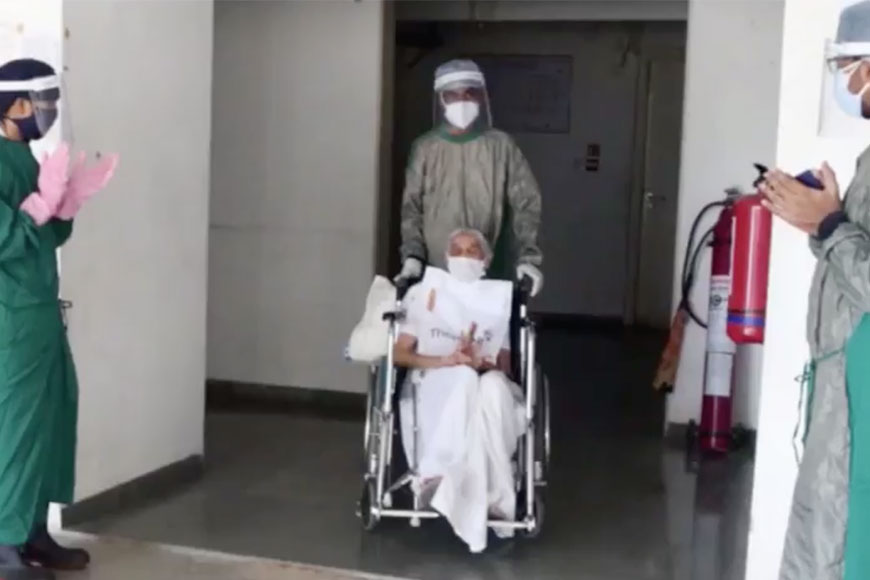 A recovered COVID patient
In another incident, 65-year-old Mohammad Shamim was rushed to Calcutta Medical College and had tested positive for COVID-19. The doctors at the hospital conducted various tests and found he had a long-standing history of hypertension, diabetes and high cholesterol and he suf-fered even a heart attack. He was immediately put on life-saving drugs to stabilize his condition, but his acute chest pain persisted. So, the head of the cardiology department, Dr Shantanu Guha intervened. After discussions, it was decided to perform an angiography to find out why the pain could not be controlled. Incidentally, he went home after doctors performed angioplasty and placed a coronary artery stent to open a blocked blood vessel. He is also COVID-19 free. No wonder, the doctors are to be praised for such recoveries, which usually look like a distant dream.
We salute the doctors of Bengal. And next time you think of bashing up a doctor, remember they are risking their lives during such difficult times and saving your lives. Respect them. Happy Doctors' Day!