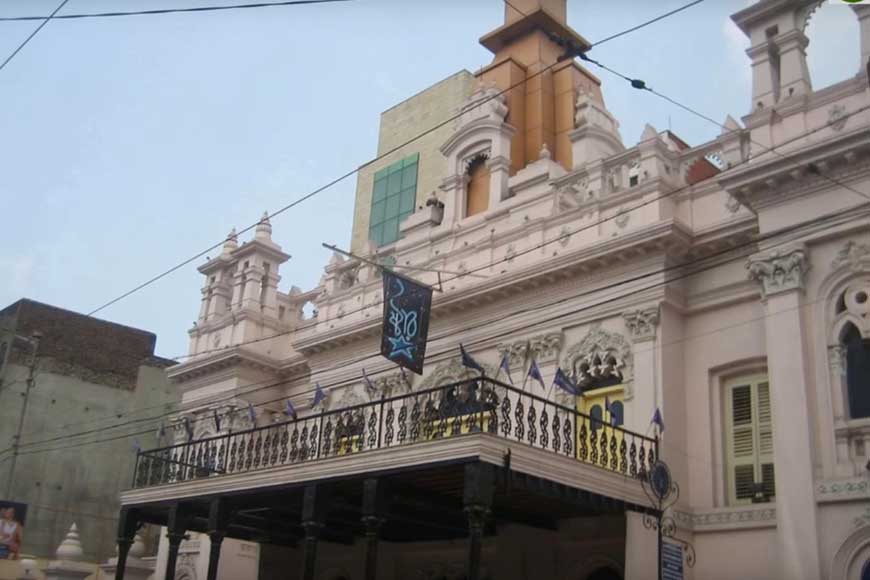 While talking about North Kolkata, just like Baghbazar or Shyambazar, the other image that inevitably surfaces in our minds is the boisterous spirit of Hatibagan. It is one region of Kolkata where every corner smells of the bygone times, literature, theatre and of course, cinema. Hatibagan was once referred to as the cinema para. There were cinema halls lying half a kilometer away from each other. Talkie Show House, Fariapukur, Star Theatre, Darpana, Minar, Sri, Uttora, Radha Rupoboni --- Hatibagan was like a fantasy world of single screen theatres. Be it housewives or office babus, Hatibagan was the ideal destination of someone who loved watching films. A lot has changed since then. The era of single screen theatres is long over owing to the multiplex culture that has invaded Kolkata.
But ever thought why the place is known as Hatibagan? Some say the area has a history which has an integral connection to elephants. In Bengali, Hati means elephants while bagan means garden. It is said that prior to the Battle of Plassey in 1757, during the siege of Kolkata against Robert Clive, the elephants of Nawab Siraj-ud-Daulah were posted here in a garden in 1756 when he attacked Kolkata. Since then, the area came to be known as Hatibagan. Some say that there lived an eminent person with the surname 'Haati'. He had a huge villa and garden in this area. Later, this villa was bought by Mehtab Chand Mullick who established the famous Hatibagan market.
Even today, Hatibagan market is equally popular with many traditional shops. During World War II, the Japanese troops dropped a bomb at Hatibagan Market which failed to explode. This 100-year-old market is famous for the silk and taant of Bengal. Many businesses in Hatibagan thrived because of the cinema and theatre enthusiasts who thronged the area. Prior to a matinee show, housewives would inevitably pay a visit to the stationary shops, garment shops or hawkers, buying their fare. And then many dropped in at Gopal Mishtanno Bhandar for luchi-cholar daal or Tripti to devour the lip-smacking fish-fry. Hatibagan was a treasure-house of every pleasure one would ask for - be it cinema, theatre, clothes, gastronomic delights or daily needs. The charm of Hatibagan still continues to perplex all.