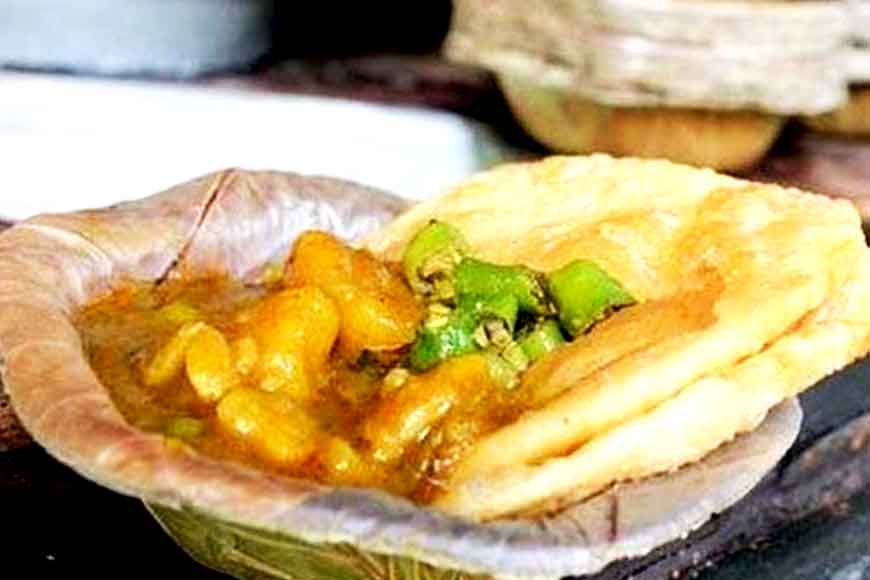 Kolkata's passion for street food is undying. Despite the ever-increasing boutique restaurants and theme cafés in every corner, local shacks selling hot kochuris, shingaras and other yummy snacks have gained popularity even more. These neighbourhood shops have perfect quick fix solution for those sudden pangs of hunger, from breakfast to evening snacks. But with the passage of time, the prices of these local food stalls also saw a rise in prices. The only exception is however a humble Kochuri shop of Manicktala, that began its journey around 30 years ago. Can you imagine, they still sell scrumptious kochuris at only 25-50 paise! Yes, Lakshmi Narayan Ghosh of Manicktala, the owner of this popular kochuri shop has not been perturbed by spiralling prices. His only mission is to serve.
When he started it, the stall offered kochuri at 50 paise and for school children it was just 25 paise. Telebhajas even today are available at Re 1 only. Price of kochuris remained the same, unchanged! Every morning, Narayan himself begins cooking early morning, from 7 am and cooks up delectable delicacies like kochuri, aloor dom and mouth-watering jilipis for the customers. You will find long queues in front of the shop waiting till 10 am. A primary school under the Kolkata Municipal Corporation is located near the shop. Narayan has deliberately kept the special price of 25 paise for children just to see their faces lighting up when they get these delicacies.
After offering breakfast to the loyal customers, Narayan takes a break and resumes his business when the students are on their way back home. His offering during that time of the day include dhokar chop, beguni, mochar chop, peyaji, alur chop. All come for just Re1 per plate. They say change is the only constant in life. But this age-old shop has not succumbed to this change. Narayan has deliberately kept the prices low because he does not want to disappoint his customers who have been thronging his shop for many years. According to the old timers of the city the price, taste and the warmth of the shop has remained unchanged down the decades.