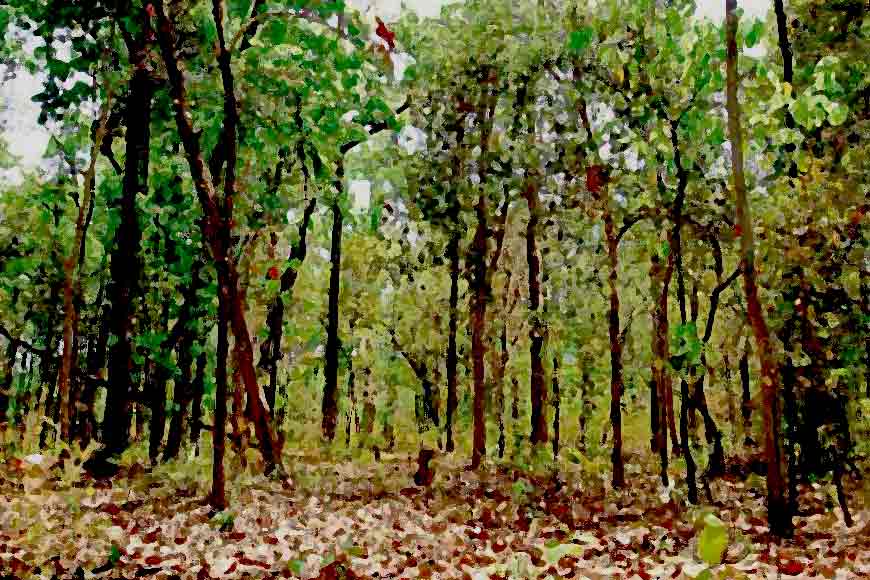 Living in a concrete jungle, we always look out for a piece of greenery, a breath of fresh air. Unfortunately, the urbanscape is changing rapidly with deforestation and loss of nature, birds, worms and animals. To reverse this trend, a man-made forest is soon emerging in the heart of Kolkata which will undoubtedly enable us to breathe in fresh air and find quiet solace amidst the cacophony of a city life.
This new urban forest is coming up at New Town in Rajarhat, which is an urban hub now. This was an area that was a natural habitat of many species of birds, small animals like mongoose and jackals. This surreal natural habitat has been swept away by urbanisation. A city based organization has come up with a unique initiative of creating a sustainable environment and protect the environment through 'Heal the Earth' campaign. Housing Infrastructure Development Corporation (HIDCO) along with NGO Green for Life Foundation, has initiated the project of creating an urban forest over 4 acres of land near Tall Tree nursery, Rajarhat. The Forest Department is also supervising the area. Various saplings were planted over last few years and 600-700 more will be planted soon. The entire plantation will comprise of various trees like bokul, krishnachura, neem, lambu akashmoni. Many rubber trees will also be planted. Evergreen trees and fruit bearing trees will be planted with the intention of combating climate change and bringing back birds.
Urban forest without the participation of community, will be incomplete. The entire plantation is divided into 'greening young to fight climate change and global warming' where school children, corporate houses and individuals will be involved. The urban forest will also enable you to buy trees and gift it to your loved ones. The entire construction of the urban forest will be completed within three years.
The urban forest might not make a world of difference but will certainly be beneficial for environment, serve as a shelter for wildlife, bring back birds, absorb carbon-dioxide, purify the air, maintain a balance in the environment and help citizens to connect with nature.