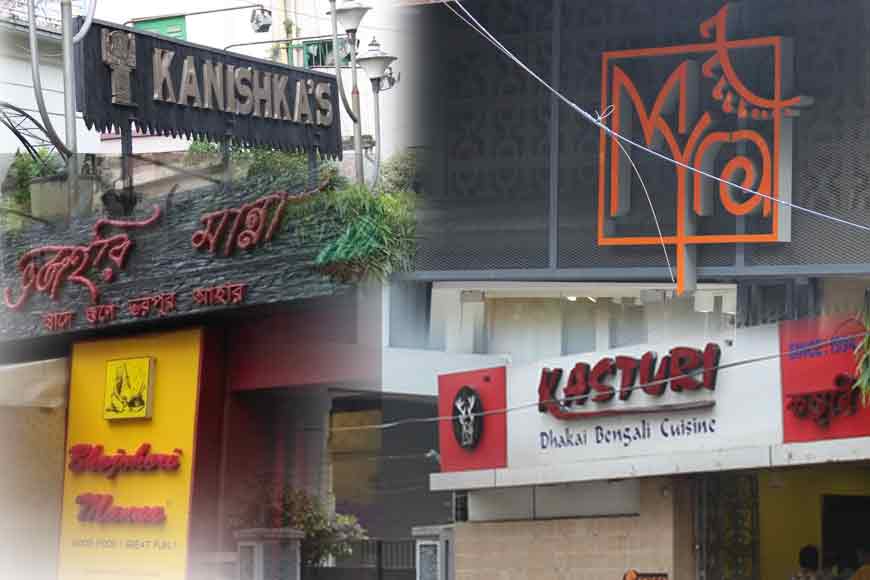 The quaint South Kolkata street of Hindustan Road does not even feature in most renowned App Cab Google maps. Rather, you will be taken to its better-known cousin, Hindustan Park if you ask for any location on Hindustan Road. Even if this road doesn't have a checkered history like old Gariahat Road or Rashbehari Avenue, it has evolved over the years from a residential neighbourhood to almost a Food Street.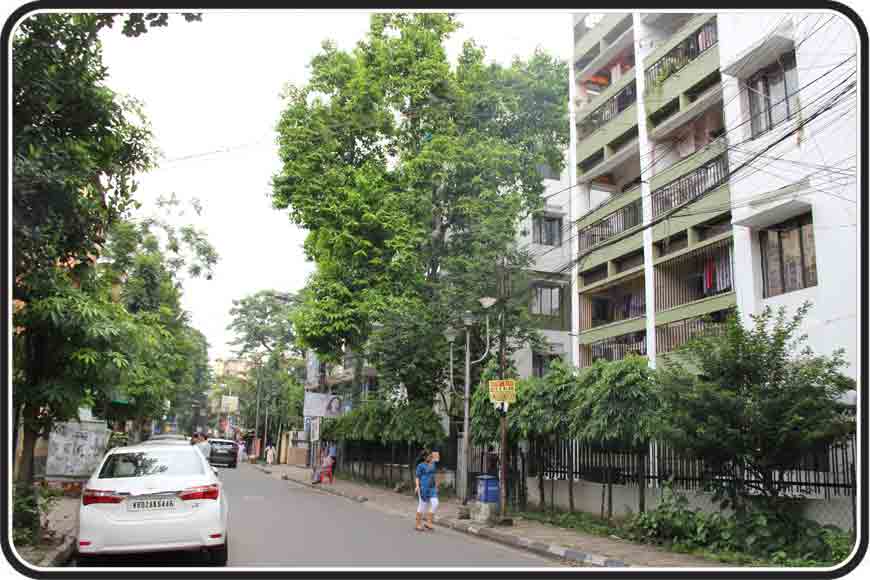 Hindustan Road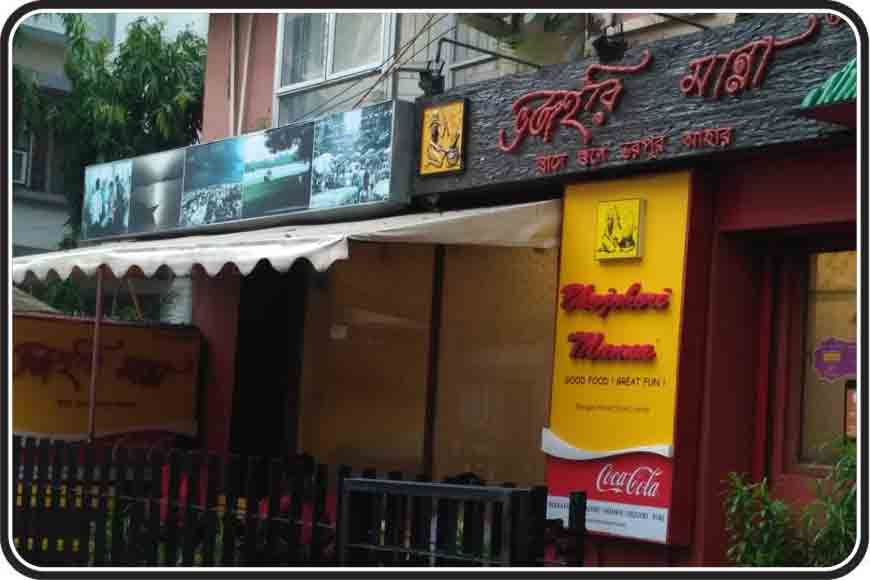 Bhojohori Manna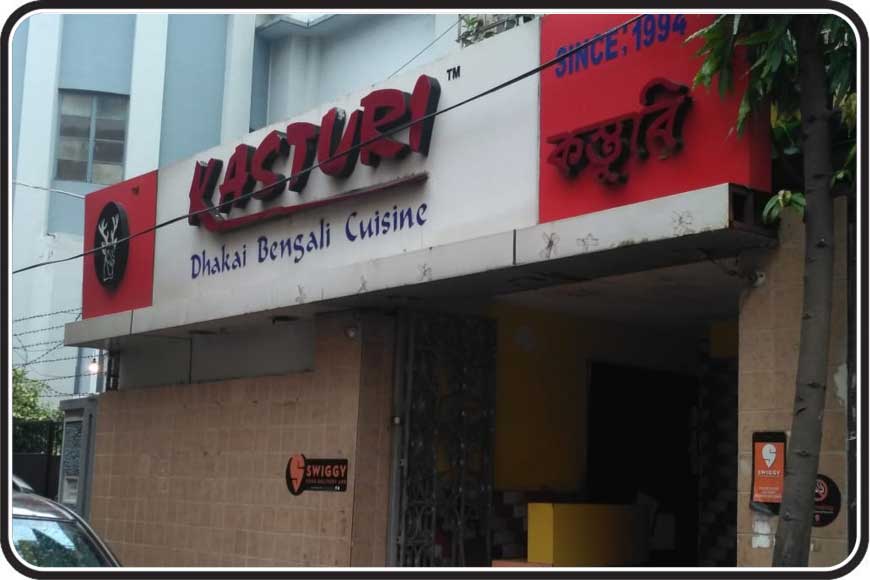 Kasturi
Hindustan Road today, harbours some of the best-known food joints of the city, with a mix and match of traditional Bengali restaurants and modern coffee joints. And for those who have lived in the area for years will remember Granny's on 13C Hindustan Road, that was probably the first of its kind lovers' joint of the area in the '80s and early '90s, when Kolkata was not exposed to Western styled cafes. Foodies of Kolkata surely do not miss the flagship Bhojohori Manna restaurant on Hindustan Road that at times gets stiff competition from its Bangladeshi counterpart Kasturi, just a stone's throw away. Both will share on your platter authentic Bengali cuisine, with a difference of Epar and Opar Bangla dishes.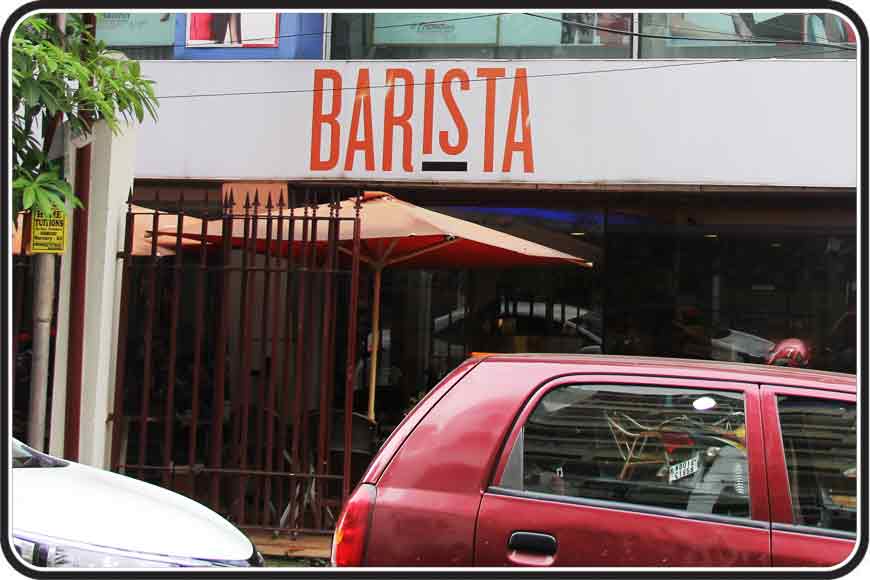 Barista Coffee Shop
French Loaf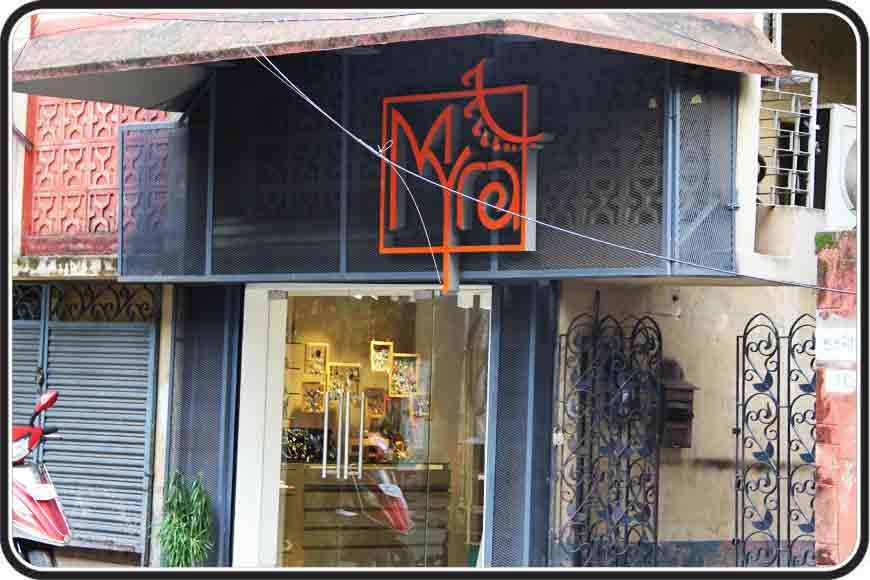 MYRA jewelry store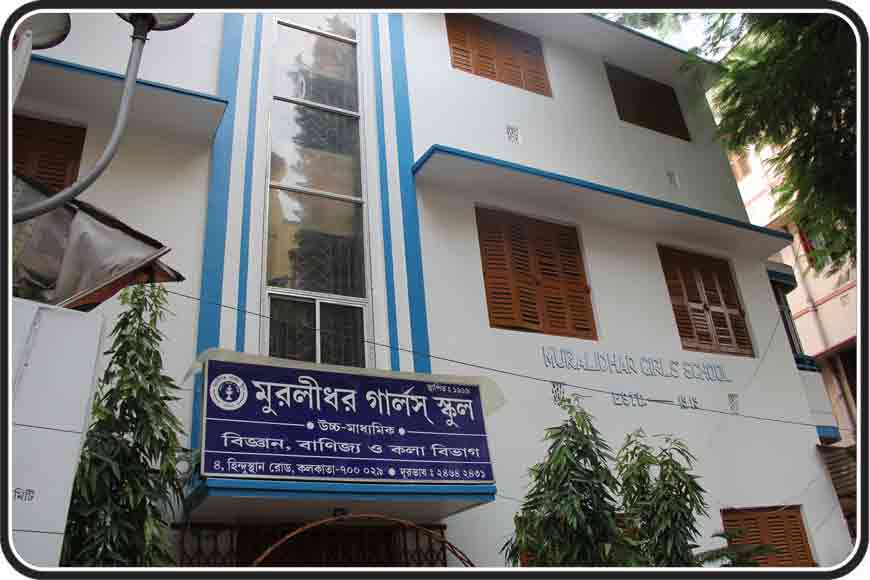 Muralidhar Girls' School
But for the hip Gen X, there stands the spacious Barista Coffee Shop, that remains crowded all day long, the French Loaf or even the happening MYRA jewelry store where youngsters can tuck into exclusive designer costume jewelry. Hindustan Road can also be tagged as the School Street, with two iconic schools from two different eras --- Muralidhar Girls' School and Lycee still standing tall. This quaint street thus turns into a buzz of activity every noon and afternoon, with shouts and laughter of school children, bringing vibrancy to the monochrome frame. Pre-puja shopping at Kanishka or Sriniketan on Hindustan Road ushers in the puja season, while this road remains out-of-bounds to usual traffic due to the Hindustan Road Durga Puja, that has reached the pinnacles of glory over past decade.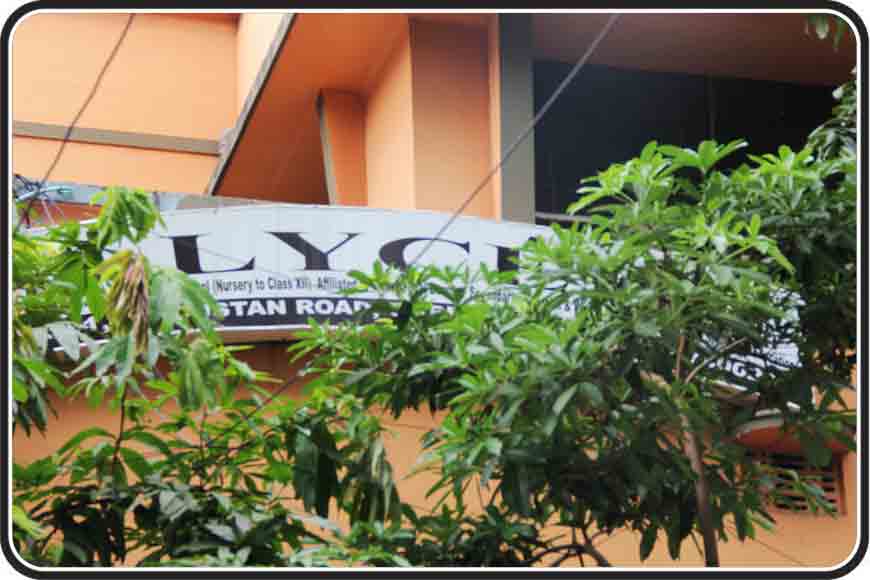 Lycee School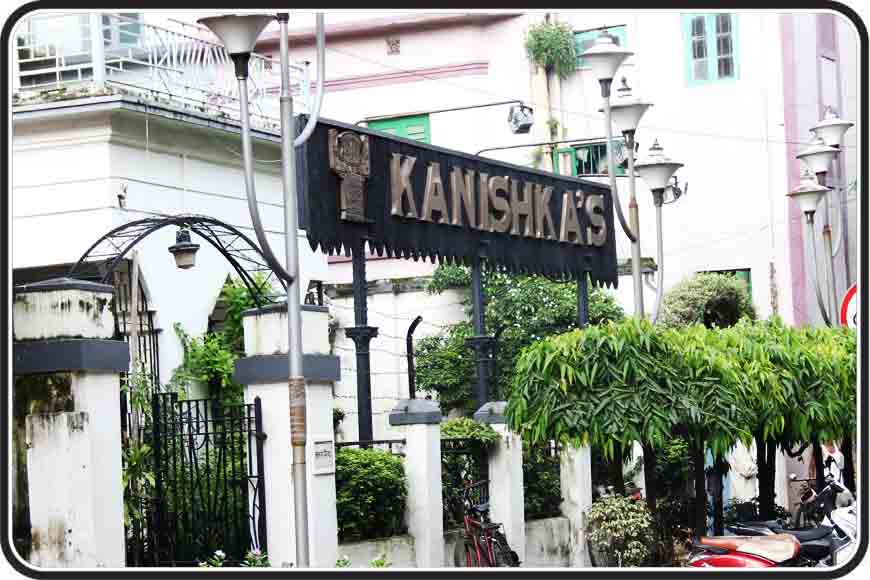 Kanishka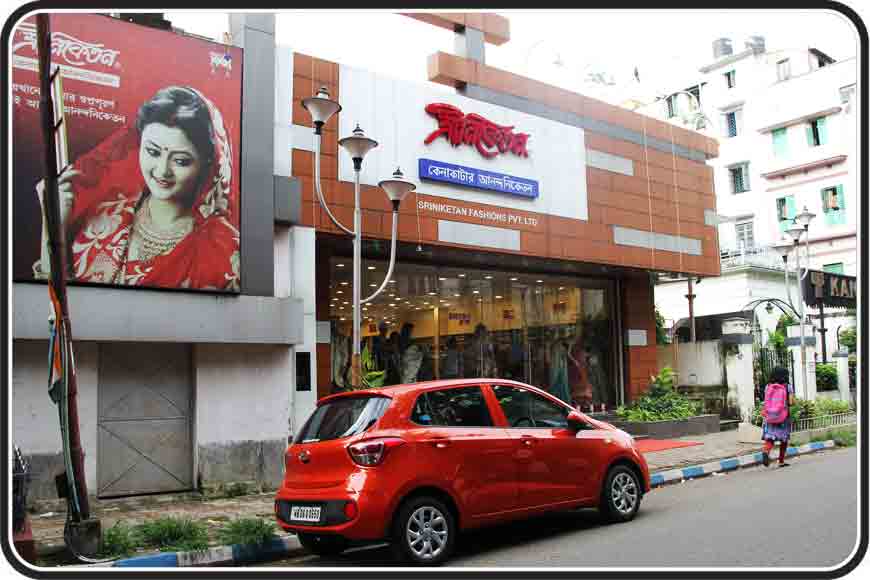 Sriniketan
A walk down this avenue, also opens up lesser known yet popular footpath stalls such as Robi r Dokan, where you get anything from khichudi on a rainy day to chowmein on weekends and the house on 10C Hindustan Road, an address that has probably got lost in the eons of time. But well, this house had suddenly hit the news headlines decades back, for all the wrong reasons. This is where Satikanta Guha, founder of South Point, lived with his family.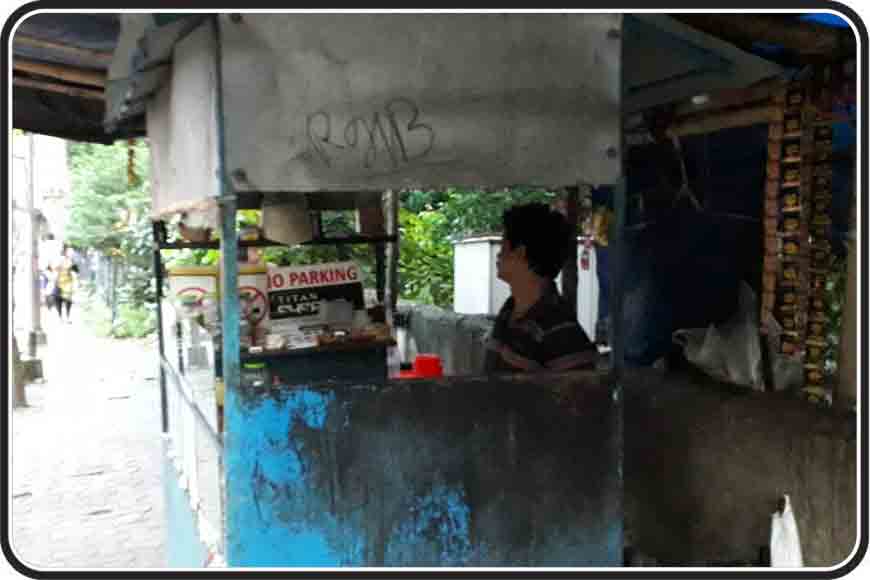 Robi r Dokan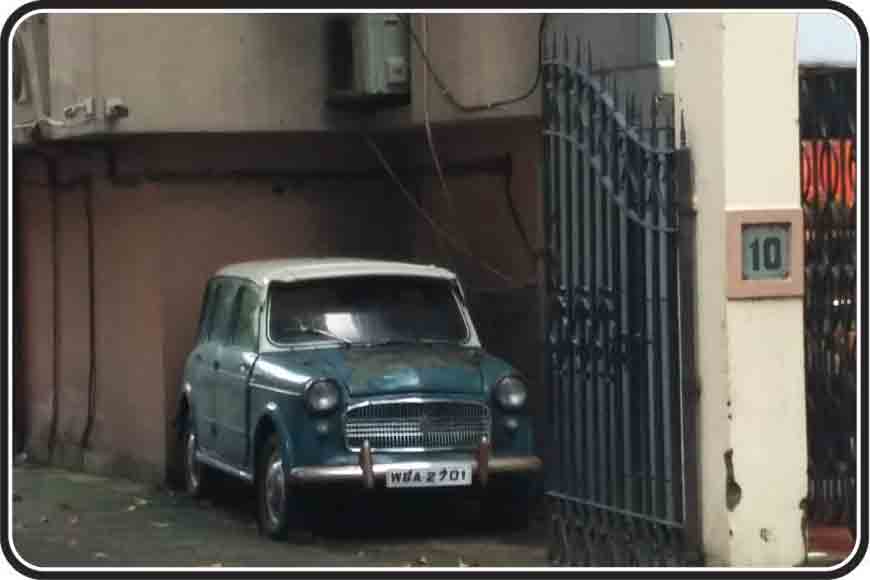 10C Hindustan Road
Photo Credit - Debanjana Saha