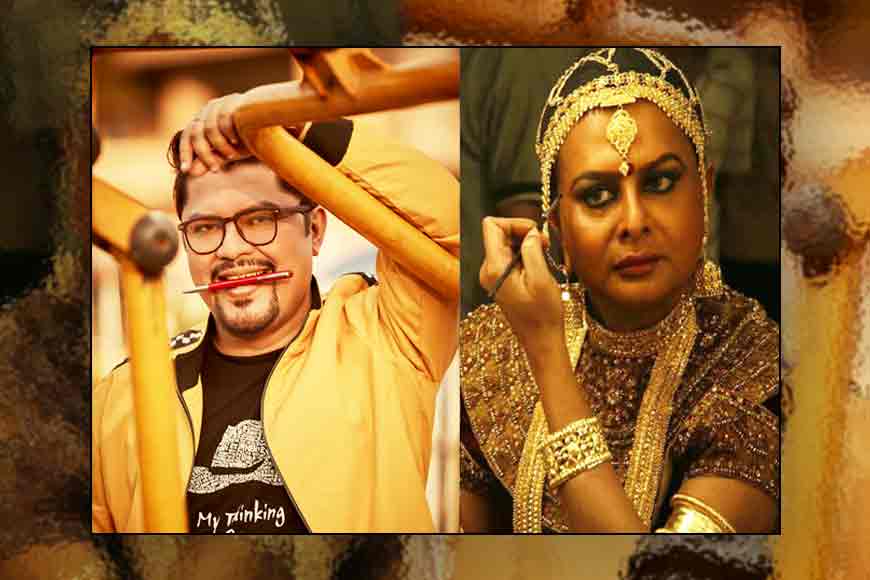 • How are you feeling at this huge success of your movie Season's Greetings being the first feature film to get a collaboration from UN?
This is definitely a huge step for any Indian cinema to get an official support from an internationally acclaimed organisation like United Nations. Being India's first feature film to get this accolade makes it more special for all of us. Frankly speaking I never expected this simply because I was apprehensive of the fact that considering it's a different kind of a tribute and set in Kolkata with Indian culture and milieu, I thought it might become an issue with global viewers. But I guess I was wrong, and I am so happy that I was wrong.
But the entire credit goes to my lead actor Celina Jaitly Haag for making it happen. This wouldn't have been possible without her cooperation and help.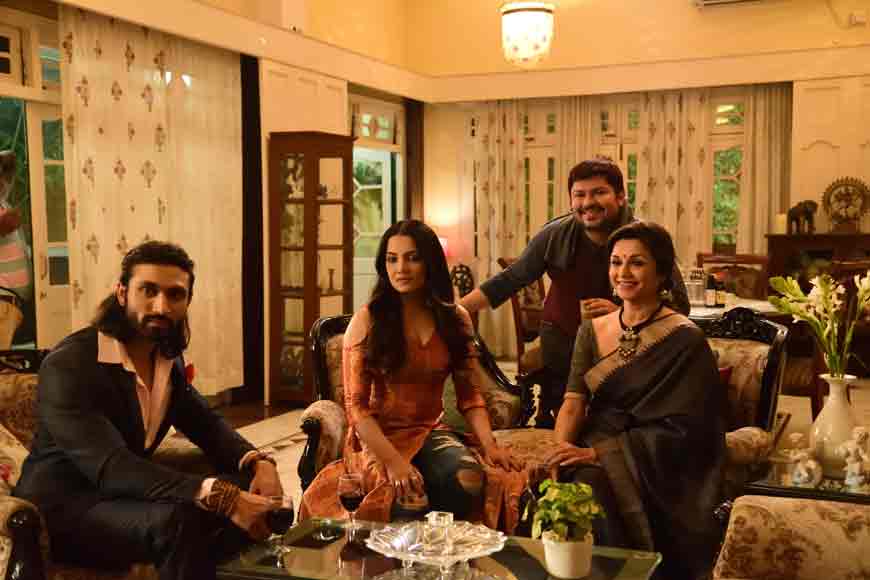 Azhar Khan Celina Jaitly Haag Lillette Dubey and Ram Kamal
• Tell us a bit about your film Season's Greetings
The film deals with the relationship of a mother Suchitra played by Lillette Dubey with her daughter Romita played by Celina Jaitly Haag. She plans to visit her mother to introduce her boyfriend played by Azhar Khan and over dinner conversation they talk about issues which remained buried for years!
• How has late director Rituparno Ghosh fascinated you, for which you call your film a tribute to him?
This is not a biopic on Rituparno Ghosh. Rather it is a tribute to a filmmaker who was extremely vocal about LGBTQIA issue along with various other social stigmas. We have tried to catch few glimpses from his classics and weave it smartly in our story telling. For the rest, you have to watch the film. Of course, I am fascinated by his work and there are many filmmakers who are. Some are vocal, some are not. I think he was one of the finest story tellers we had from Bengali cinema after Satyajit Ray, Tapan Sinha, Rwitik Ghatak and Aparna Sen.
• To get such honour, you needed to work hard. Who all helped you?arbani Mukherjee (associate producer and playback singer) Celina Jaitly, Producer Aritra Das and Ram Kamal Mukherjee
I work hard on all my films. I feel that I am answerable to my audience. I value their time and money. I never take them for granted. The day I do, I have to pack my bags. As you know that filmmaking is a collective process, it starts from screenplay and ends at final mixing of the film. Since I have worked with a crew member of almost 75 people, I can't thank them all individually. But this wouldn't have been possible without my Associate Director Saikat Das who stood by me like my soul. My producers Aritra Das and Shailendra Kumar who believed in this project when no one was even willing to hear it. And my wife Sarbani who knew from day one that this story will be loved by all.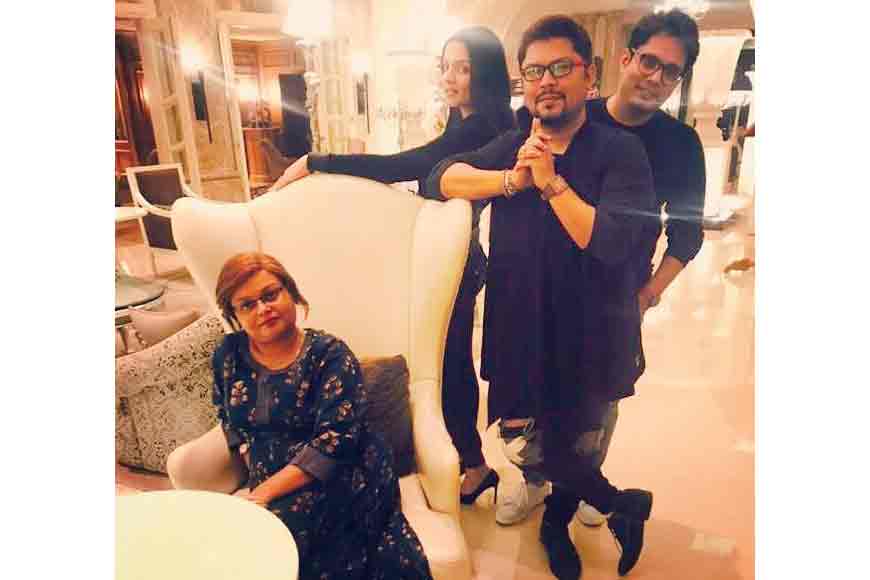 Sarbani Mukherjee (associate producer and playback singer) Celina Jaitly, Producer Aritra Das and Ram Kamal Mukherjee
• How do you think your film will leave an impact on creating awareness about the LGBTQIA community?
This is not a propaganda film on LGBTQIA community. I purposely didn't want to make it too slogan heavy film. This issue is dealt in a subtle way, in fact if you are not watching it with thorough attention then there are chances of you missing out on the references. I guess when you are subtle with a certain message that leaves a bigger and deeper impact. I am glad to have India's first transgender actor Shree Ghatak in my film.
• Lastly…… what is your take on being Free and Equal?
We are all born Free and Equal until we decide to be part of a community or religion. That's what even Rituda felt. I am glad the Ms Rekkie Hennum and Mr Charles Radcliffe from the United Nations Free and Equal UNFE, viewed the film and decided to be the Social Cause Partner with the film. This will definitely help us in reaching out to a larger audience. We have submitted our films at various national and international festivals and planning to release it during the festive season.