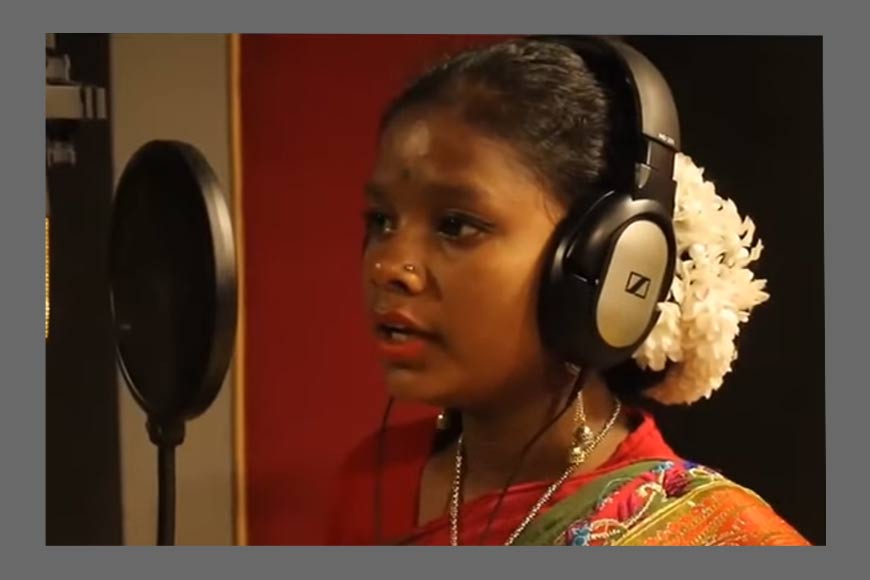 Chandmoni Hembrom, a teenage music prodigy from Hooghly's Itachuna village has taken cybercitizens across the country by storm. The sensational singer's full-throated melodious rendition of Neha Kakkar's song, O humsafar, without musical accompaniment, was posted in social media and immediately it caught the attention of netizens and created quite a stir. The video became viral and well-known Bollywood big-wigs were charmed by the melodious voice of this teenager. Many of them contacted her and now Hembrom is all set to set foot in Mumbai and conquer Bollywood music world.
Hembrom hails from Multi, a small village in Hooghly district's Itachuna panchayat. She studies in Class X at Saradeshwari Kanya Vidyapeeth. She has two sisters. They lost their father a decade ago and since then, the family has been fighting a gritty battle to survive against all odds. Their mother Malati Hembrom took up the difficult task of running the family alone, and Chandmoni, being the eldest of the siblings, joined her mother, doing odd jobs while pursuing her studies. She even worked in agricultural fields to avoid penury and starvation.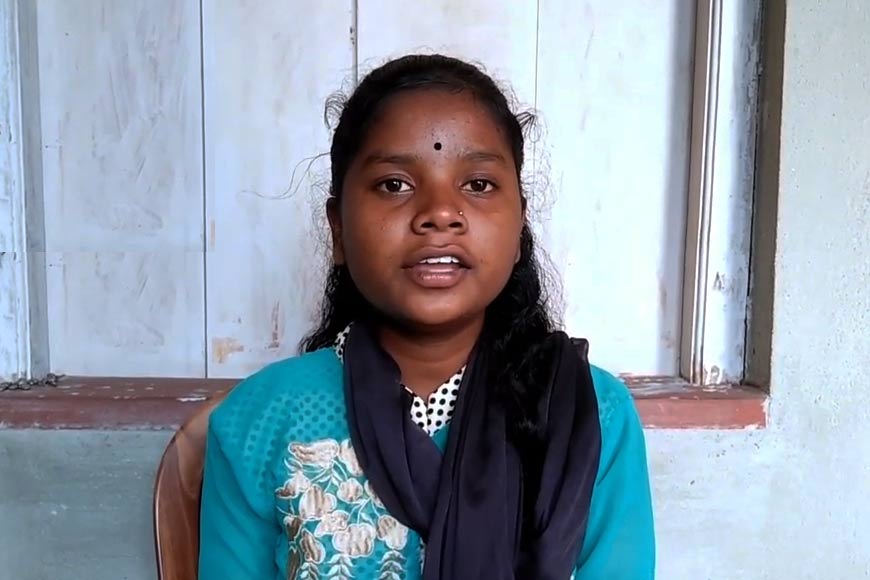 However, nothing could suppress Chandmoni's musical talent. Music has always been her companion, her succor, her lifeline. Since childhood, she could pick up any tune at one go and hum perfectly. She never had the opportunity to train in music but her melodious voice is God-gifted and she sings anything from Rabindrasangeet to Bollywood film songs with equal elan. However, her prowess was never exposed or explored before two teachers – Chiranjeet Dheebor from Durgapur and Shyam Hansda from Hooghly discovered her and introduced her to the world.
Shyam Hansda spotted Chandmoni when he went to distribute relief materials to poor villagers. He was so impressed by her talent, he recorded her songs and posted them on social media. He posted her songs in his Facebook page as well. Both the videos went viral. People began contacting him and asking him to share information about this amazing singer. Bollywood musicians were eager to use her voice and contacted him. Chandmoni's fate changed dramatically. Renowned Punjabi singer, Ayshan Adri signed her up for the single, Judaaiya wei. She is all set to participate in the 12th season of the popular television talent show, Indian Idol. Chandmoni has been gifted wings and she is all set to soar high and for her, the sky is the limit
Story Tag:
Bengali Singers, Hooghly, Chandmani Hembrom