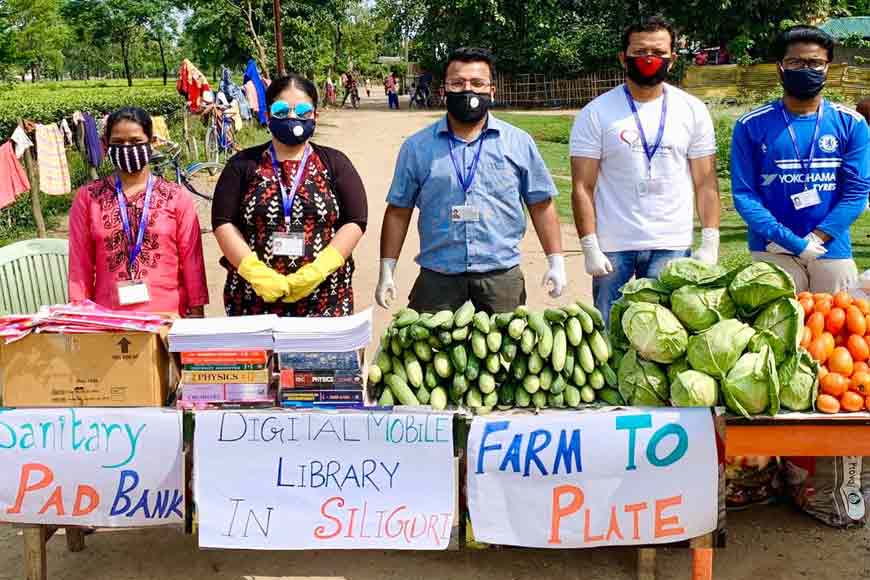 As Bengal is reeling under the twin disasters of Cyclone Amphan and COVID-19, there are several good Samaritans who are coming forward to stand by the distressed people during Lockdown, who are in dire need of food and shelter. One such couple from North Bengal is Anirban Nandi and Poulomi Chaki Nandi. They run an NGO called Live Life Happily and since the Lockdown started in India, they have regularly distributed books to needy students through their digital book bank and sanitary pads to women.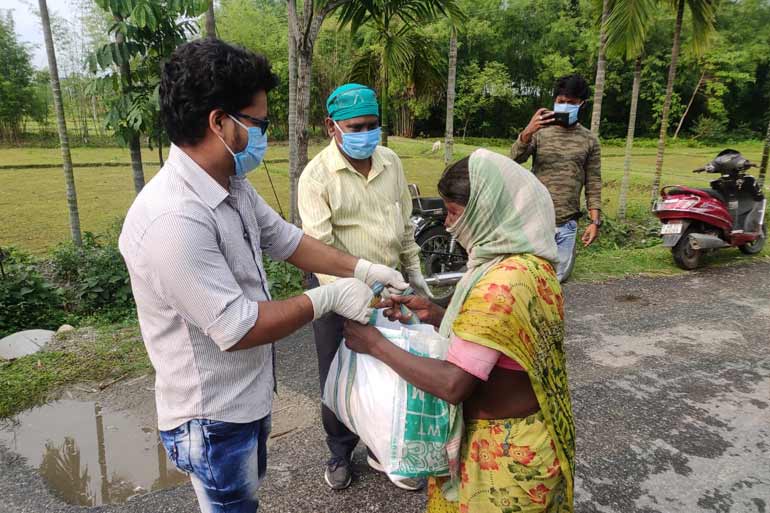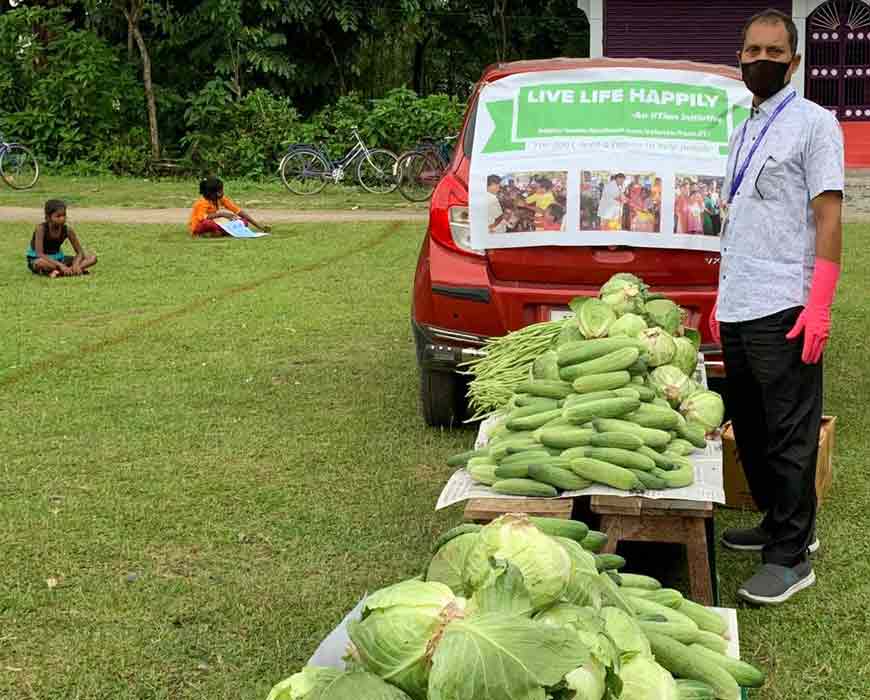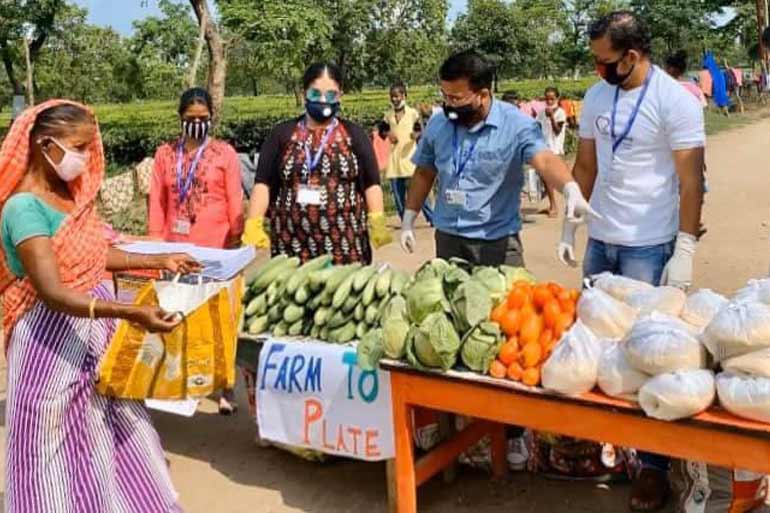 But they thought of an innovative idea of supplying food under their 'Farm to Plate' scheme. They buy vegetables directly from farmers and supply them for free to the poor and needy of Siliguri. In this process farmers of villages like Phansideoa, Lichupakhri, Rangapaani, Ranidanga etc are getting direct money by selling the vegetables regularly as during Lockdown it is difficult for them to take their produce to far off markets. Alongside the poor of the area are getting their vegetables for free. As Anirban Nandi pointed out: 'We regularly buy mineral laden vegetables like cabbages, cauliflowers, lady's finger, brinjal and cucumbers and usually supply them to the families of different tea gardens, many of whom are suffering due to the Lockdown.'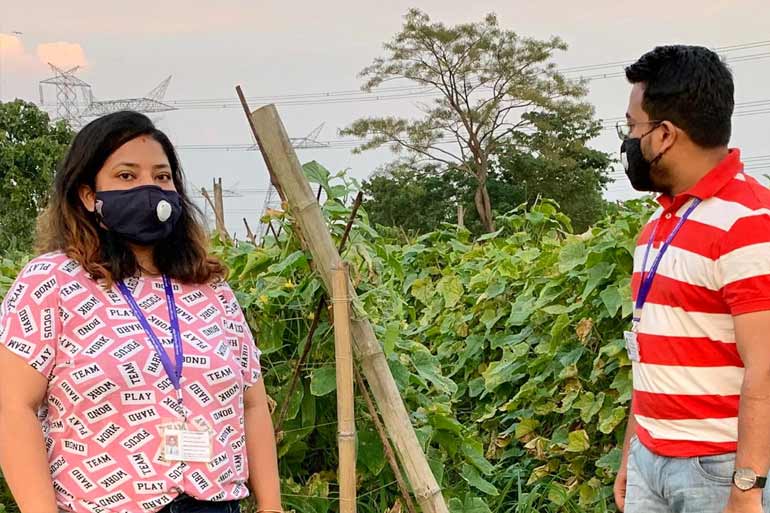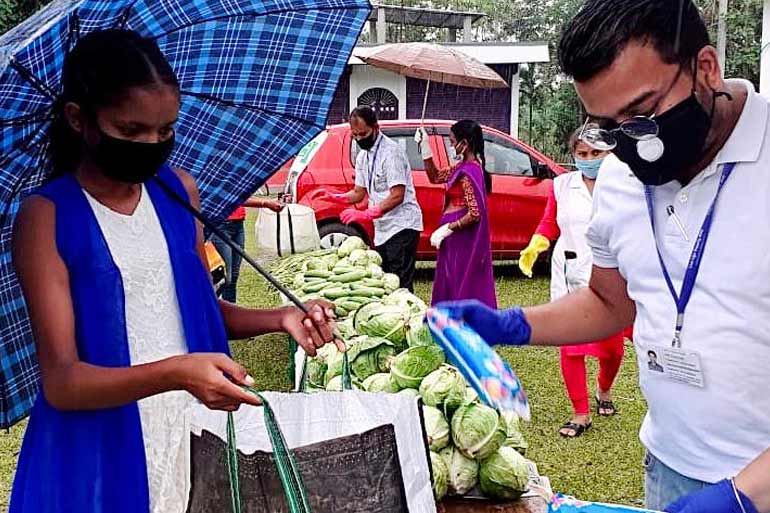 The entire money spent goes from Nandi's pockets and at a go they buy veggies costing Rs 5-6 thousand rupees. The local tea garden workers are very happy as for them meeting both ends during these trying times was difficult indeed.