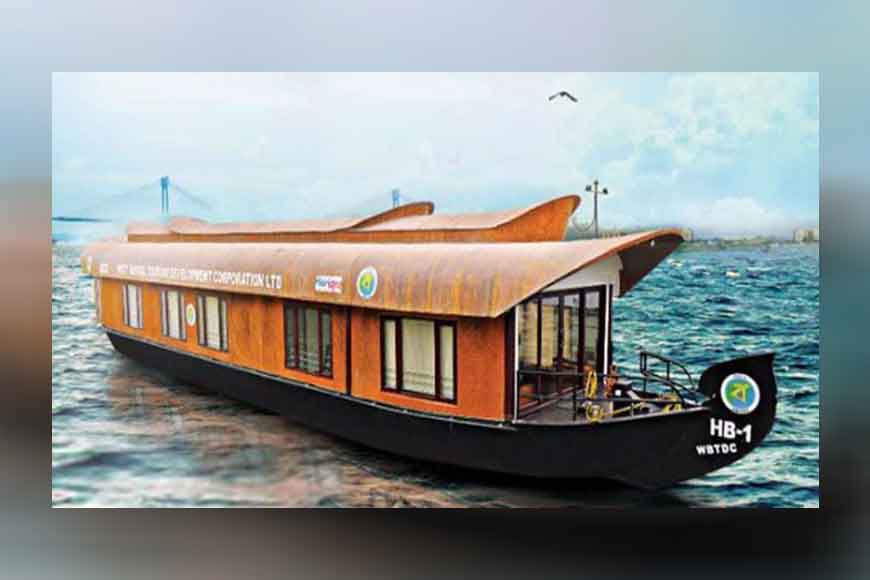 If pandal hopping is a favourite sport during Durga Puja, so are the River Cruises to watch puja celebrations in style. Pushing through a mass of sweating, ascorbic, tired people, geared by fervour and exhausted passion, to have a glimpse of the idol for a few measly seconds, is not everyone's cup of tea. There are those who are content to pandal hop through their television screens -- news channels show pandals and idols all day. Yet, the wish to see the pandals up close, remains unfulfilled. Can that be rectified somehow, without being trampled nearly to death by scores of perspiring humans?
Fear not! For there is a solution. Unlike past years, many cruising agencies are coming up with special Hooghly river cruises at very affordable rates. And so is West Bengal Tourism Development Corporation (WBTDCL). The number of Durga Puja pandals this year has increased and so, you can catch a glimpse of the marvel of the pandals by riding along the might River Hooghly in style with snacks and dinner on the go. There are curated packages for the choosy traveller too and a range of options for all four or five days of the puja.
Starting from Mahalaya itself WBTDCL has come up with 'Tarpan' packages to view the special rituals on cruise at the Belur Ghat and the vessels will start from New Babu Ghat jetty. There are similar packages on all days of Durga Puja both in the mornings and evenings. The prices vary as per duration of the trip. On cruise you can also enjoy sumptuous meals as well as cultural programmes.
There are even vessels that have tagged a price of INR 100 for boat trips. You can select packages for a chance to see the famous puja pandals of the Hooghly district. The cost of packages are quite easy on the ol' purse strings -- starting from INR 1500 only. There are parcels for morning trips and evening trips, so you can choose timings at your ease.
A package by the Kolkata City Tour, offered by the West Bengal's Department of Tourism, also includes visits to the Sunderbans during the festival days on the M. B. Sarbajaya -- Sonakhali, Sudhanyakhali, Sajnekhali Watch Towers and Dobanki. Package costs start at INR 4000.
So, get your travelling hat on, and get going! Make friends and memories that'll last for a lifetime, without indulging in the rush towards the crowds!