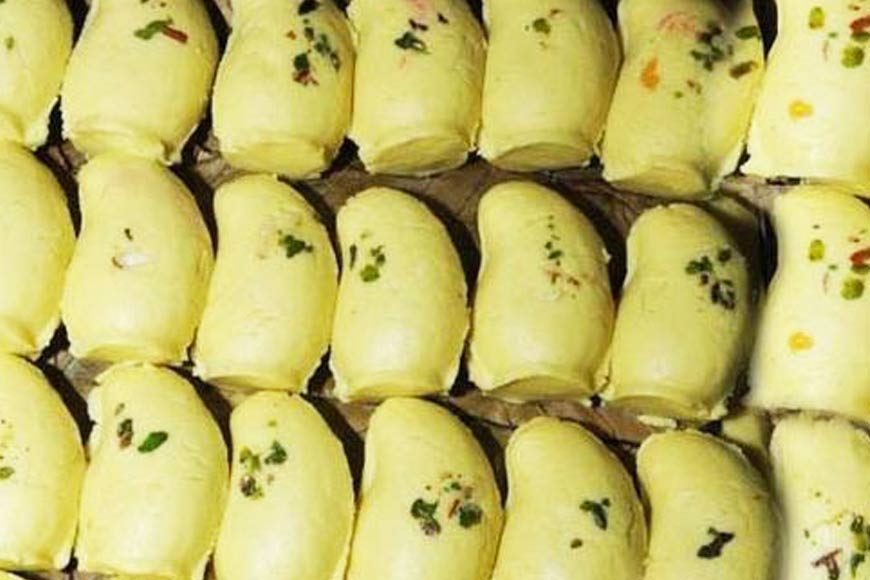 When Bengal braces romantic Kalbaishakhis or Norwesters in summer and pre monsoon, the thunderstorms bring along with them the fun of falling mangoes in orchards dotting the landscape of Bengal, famous for its mangoes and sweets alike. If Satyajit Ray's Apu and Durga epitomized the mango picking fun, the sweet makers of Bengal encase the mango memories in sweet savouries over the years.
And what one gets in the summer and monsoon months are a variety of innovative Mango Mishtis. Take for example the legendary Surjya Kumar Modak of Chandannagar. They constantly look out for new recipes and this year with Lockdowns and constant storms and cyclones in Bengal, a huge cache of fallen mangoes came to their kitty. Instead of wasting them, a new product was produced by the Modaks who are famous for their Jol Bhora Taalshash. And that was kaancha aam-er jelly or raw mango jelly that was an instant hit.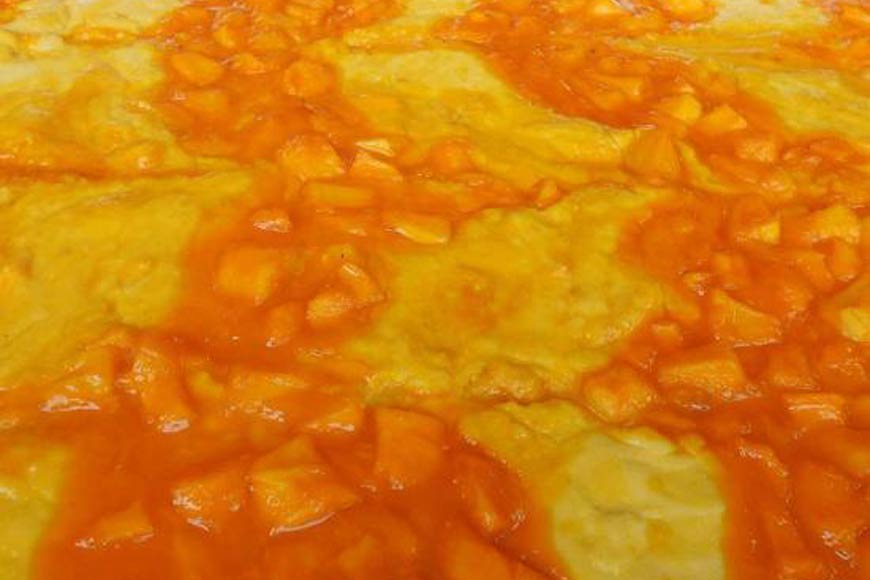 Mango Gelato Sandesh
Every summer, big or even small sweet shops of Bengal churn out a variety of Mango laced sweets, some put the juicy pulp inside the sweets, some dip them in syrups of Mango Juice. The mango varieties used in Bengal to make sweets are usually the indigenous Himsagar that arrive from the numerous mango orchards of Malda and Murshidabad or Maharashtra's famous Alphonso that is known for its fragrance. Even during the recent Lockdown in Bengal, the sweet shops are open almost throughout the day, because no one can deny Bengal's romance with sweets and most shops in Kolkata are selling these Mango Sweets with good takers.

Balaram Mullick and Radharaman Mullick, the iconic shop of Kolkata set up in 1885, boasts of seasonal sandesh varieties like Mango Gelato Sandesh. This is a famous Mango Mishti product that tastes like ice cream and has a huge popularity among customers. Prepared with chana or cottage cheese, it is mixed with fresh mango pulp and served cold. It is said even cricket legend Sachin Tendulkar had this sweet and was all praise. Apart from this special Mango delicacy, the shop also makes Green Mango Rosogolla and Mango yoghurt.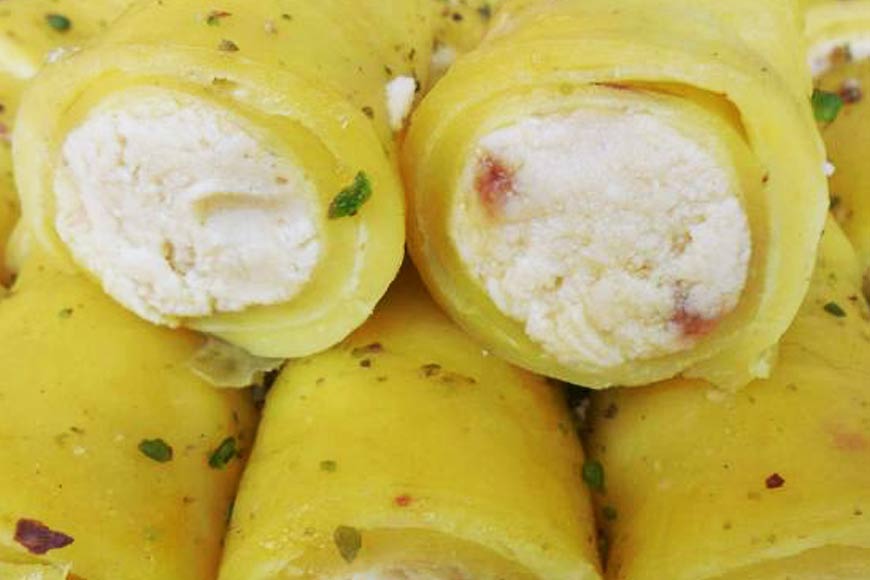 Mango Malai Rolls
Then there are smaller non-descript shops dotting South Kolkata coming up with the classic Mango kulfi, made from Himsagar mango. Another famous 180-year-old Nalin Chandra Das & Sons celebrates Mango with Mango Malai Rolls, Sandesh and Aam Doi. The summer speciality Alphonso mango sandesh is moulded in the shape of a mango. Mango ice-cream sandesh, kaancha aame-er Sandesh, mango chanar payesh – name any and the Mango Mania is all over the sweet shops of Bengal.