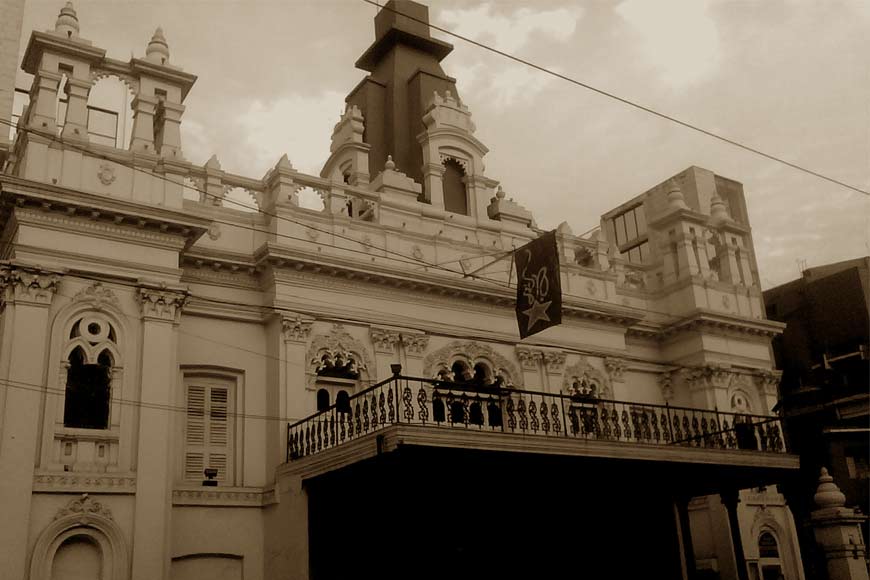 In the second of our two-part series, we explore the history of Bengali Theatre post the exit of foreigners like Gerasim Lebedev, who had introduced new forms on stage in the 18th century. This was followed by many Baboos of Calcutta patronising the theatre and helping it flourish. Thus was born the golden era of Girish Ghosh and Binodini Dasi.
After Gerasim Lebedev's exit, and from 1835 onward, a number of rich natives initiated and patronised professional Bengali theatre in Calcutta, dominated by plays with social and mythological themes. In 1831, Prasanna Kumar Tagore built a proscenium stage, Hindu Natyashala, in his sprawling mansion at Narkeldanga in north Kolkata. Parts of Bhavabhuti's Sanskrit play Uttar Ramcharit were translated by Orientalist and renowned Sanskrit scholar Horace Hayman Wilson into English and staged. Wilson himself was given a role in the play. The fifth act of Shakespeare's Julius Caesar was also enacted on stage. Students of Hindoo College participated in these plays. In 1839, the British established Sans Souci Theatre, where Shakespeare's Othello was staged.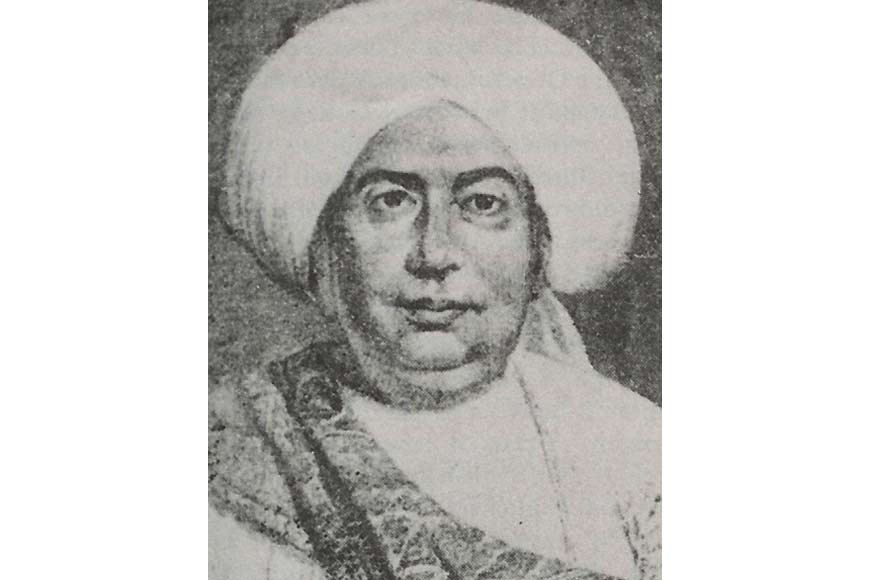 Prasanna Kumar Tagore
Inspired by Prasanna Kumar Tagore, the wealthy aristocrat Nabeen Basu converted a portion of his house in Shyambazar into a stage to host plays in Bengali, with prostitutes being allowed in the house to act. The playhouse became very popular with the masses. In fact, after the day's last show concluded at midnight, people would start queuing up for tickets for the next day's shows, which would commence from 6.00 AM. Basu became instrumental in producing a 'Jatra pala' (traditional Bengali episodic theatre) in the form of a modern play.
Basu's theatre was a path-breaking project. His entire house became a hybrid stage, with an amalgamation of proscenium and off-proscenium stages. A play would thus start in the drawing room and move outside the four walls to the garden or to the bank of his pond, and the audience would follow the actors and move along with the play. Basu was thus a pioneer when it came to journey theatre and the modern concept of environment theatre. He also explored the symbiotic relationship between the arts and science in his plays, imported lights from abroad, and used technology to create storms and rain on stage.
The groundwork for modern theatre in India was thus finally laid. There was a sudden proliferation of private playhouses, including Jorasanko Natyashala (1854), Vidyotsahini Mancha (1857), Metropolitan Theatre (1859), Shobhabazar Private Theatrical Society (1865), Bahubazar Natyashala (1866) and Bagbazar Amateur Theatre (1868).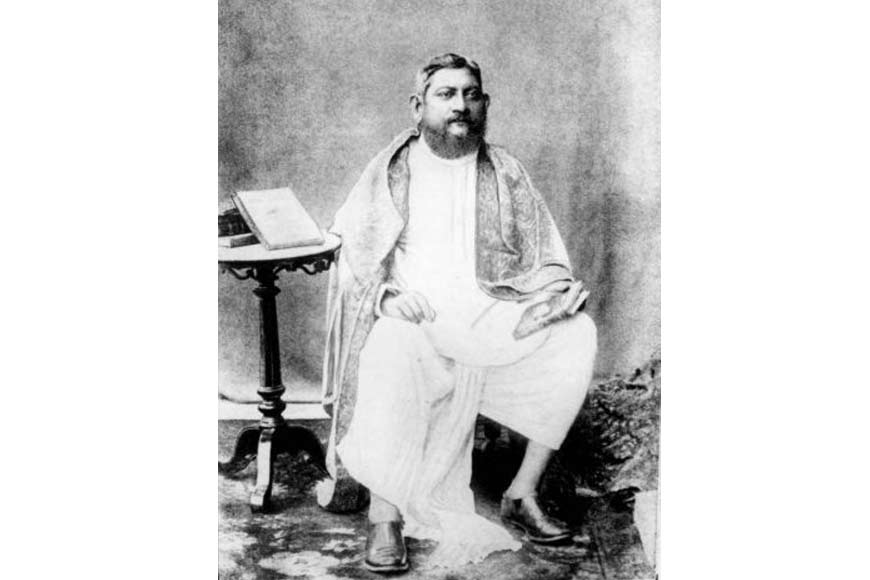 Girish Chandra Ghosh
Renowned thespians Girish Chandra Ghosh, Ardhendu Sekhar Mustafi, Radhamadhab Kar and Nagendranath Bandopadhyay established Bagbazar Amateur Theatre and staged Dinabandhu Mitra's Sadhabar Ekadoshi in 1868 at Prankrishna Haldar's sprawling mansion in Bagbazar. Finally in 1872, a proper stage was built at Rajendralal Pal's house in Shyambazar and the hall was named Shyambazar Amateur Theatre.
Later, Madhusudan Sanyal's palatial house in Chitpur was rented for a monthly subscription of Rs 40 to set up a theatre hall. The stage décor was handled by Dharmadas Sur. The name of the group was again changed to National Theatre. However, differences of opinion between the owner Pratap Jahoori and the actors reached such heights that Girish Ghosh and his team walked out and formed Calcutta Star Theatre Company.
Throughout this turbulent phase, Binodini Dasi (a renowned actress of 19th-century Bengal), Girish Ghosh's muse, stood by him and supported all his decisions. The new theatre required a huge capital and Gurmukh Roy, a wealthy Marwari businessman, agreed to finance the entire project, but demanded that Binodini become his mistress in return. Ghosh coaxed her and promised that the new theatre would be named after her. Binodini agreed and made a great personal sacrifice in leaving her old patron, who she truly loved. In 1883, Star Theatre came up at 68, Beadon Street. It was later shifted to Cornwallis Street (today's Bidhan Sarani).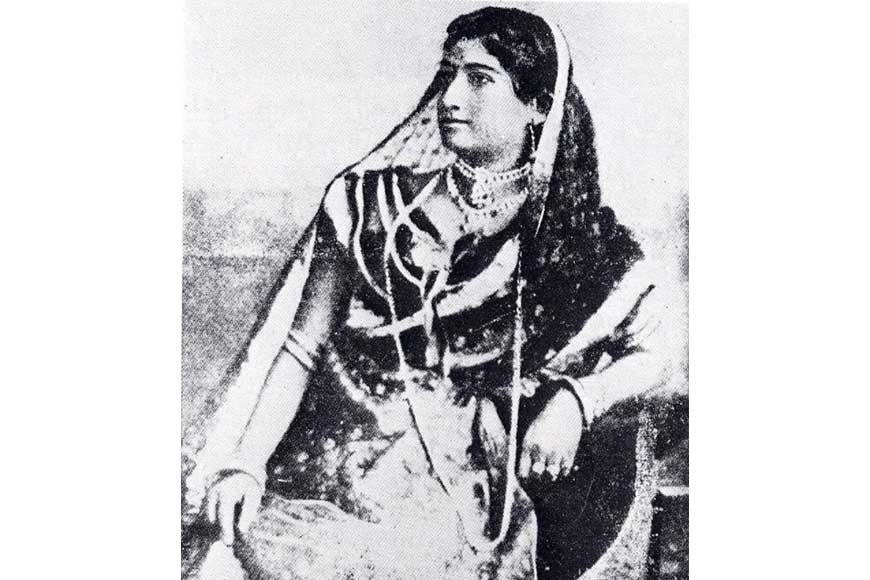 Binodini Dasi
Once the theatre was completed, however, Binodini faced humiliation when her co-stars openly protested the idea of naming a playhouse after a "fallen woman". Despite this, she performed in the inaugural show of a play titled Dakshayajna, directed by her mentor Girish Ghosh, who himself played Daksha. Thus began the remarkable journey of Star Theatre.
Gurmukh owned the theatre for only six months before his failing health compelled him to sell Star Theatre for the meagre sum of Rs 11,000. He wanted to hand half the ownership rights to Binodini, but Ghosh opposed it. She, too, refused the offer. Meanwhile, her differences and bitterness with her mentor was increasing. She acted in three more productions – Kamale Kamini, Abhimanyu Badh and Chaitanya Leela in 1884, and then quit theatre for good.
With Binodini's departure, Star Theatre's popularity nose-dived and the hall was again up for sale. This time, the buyer was famously wealthy businessman Motilal Seal's grandson Gopal Lal Seal, who renamed it Emerald Theatre. In those days, theatre was performed by the light of torches or candles, and accidents often disrupted shows. Seal imported a dynamo, and the stage was properly lit by electric bulbs. Rabindranath Tagore's Bou Thakuranir Haat was performed for the first time at Emerald Theatre. The initial collections from the shows were phenomenal, but problems gradually cropped up and it became difficult to continue. Finally, on February 23, 1897, Emerald Theatre's long and eventful journey came to an end with the staging of Bhager Ma Ganga Paye Na.
On April 16, 1897, Amarendra Nath Dutta, who had taken Emerald Theatre on lease for a sum of Rs 250 per month, started off with the Classic Theatre Company. On the inaugural night, Nala Damayanti was staged with Dutta playing the male lead. This company also produced the popular play Alibaba and raked in the moolah to the tune of a whopping Rs 22,000 per day.
Dutta modernised theatre and brought changes in every department. Under him, Bengali public theatre reached its pinnacle of success. Productions were sleek, and the contemporary décor and stylish costumes attracted audiences in large numbers. He introduced curtains and wings on stage, and was the first to use props and modern stagecraft to make the sets look realistic. He also used gimmicks to wow his audiences, with live birds and animals brought on stage. In one play, he would enter the stage riding a horse. Electrification of Calcutta began in 1899 and soon after, Dutta introduced electric lighting on stage.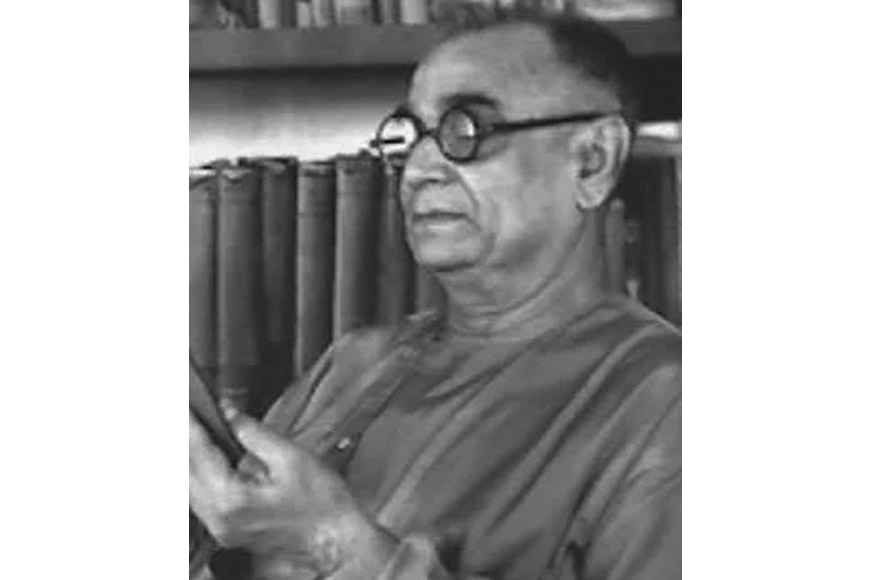 Sisir Kumar Bhaduri
Following Girish Ghosh and Amarendra Nath Dutta's reign, it took 20 long years before the vernacular stage got its prodigy, the monarch of Bengali theatre, Sisir Kumar Bhaduri (1889-1959). His foray into theatre began in 1925 when he launched Natya Mandir and staged its first production, Sita, based on Jogesh Chowdhuri's play.
Bhaduri brought modernism to Bengali theatre, drawing primarily on the aesthetics of contemporary British theatre while focusing on realism in stage characterisation. Scholarly erudition, coupled with an awe-inspiring personality and a pulsating baritone, made Bhaduri not simply an actor and theatre director, but also an eminent playwright. He was a keen student of English and ancient Greek literature and later in his life, became a very popular professor of English at Metropolitan College. In 1959, he was awarded the Padma Bhushan by the Government of India for his immense contribution to modern Bengali theatre. By then, vernacular theatre had come into its own and its roots had penetrated deep enough to survive all assaults and criticisms and move on.