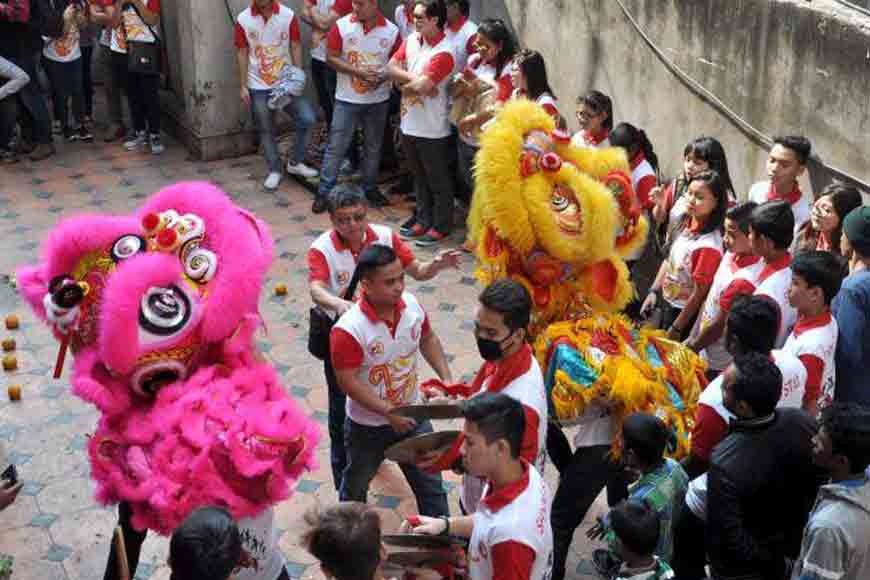 Kolkata and Chinese --- are they synonymous? Be it the yummy Bengali-Chinese variety of food, or the innumerable Chinese shoe shops, or even Chinese dentists, Kolkata has a long-drawn connection with the Chinese community that settled in this city almost two centuries ago.The Chinese, principally ethnic Hakka from the provinces of Guangdong, Jiangxi and Fujian, have lived in Kolkata for at least 230 years, dating back to the time when the city was the capital of the British Empire in India. They came as immigrants to work in Kolkata's busy port, and got engaged in manufacturing activities, particularly in tanneries, where they produced leather goods, a profession that was off-limits to most Hindus in those days. Thus, Tangra became the home to the Chinese community in Kolkata.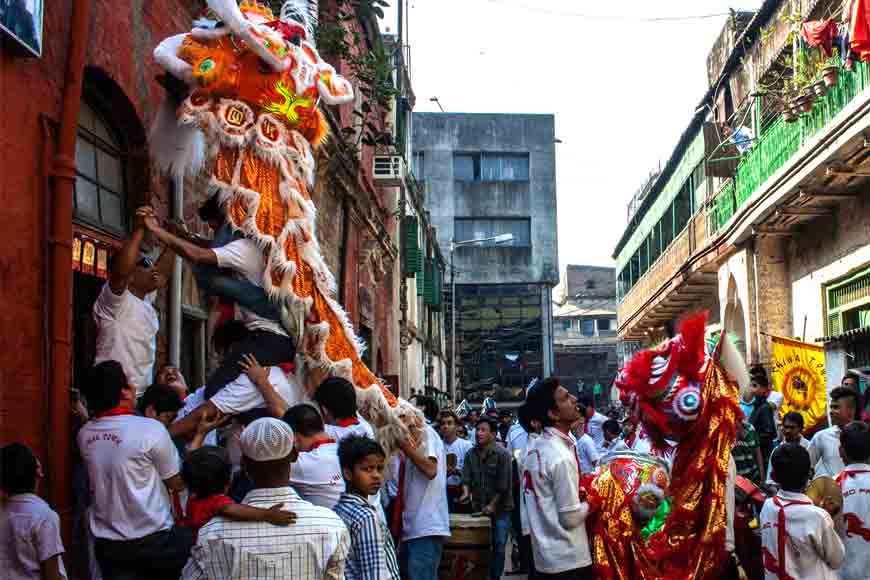 The Chinese community started their own schools, social clubs and newspapers, where Mandarin and other languages were taught and practiced. This itself was a proof to their visible existence. Kolkata's Chinese community (the only Chinatown in India of any significance) has now dwindled in population to no more than 2,500 - 5,000. A decision by the Supreme Court in 1995 to close down Kolkata's tanneries due to environmental concerns, also sparked another exodus of Chinese from the city. Kolkata's remaining tiny Chinese community generally operates restaurants, shoe shops and beauty parlours. The Hakka Chinese community of Kolkata are predominantly Christians, but over the years they have assimilated with the majority population by learning and speaking flawless Bengali.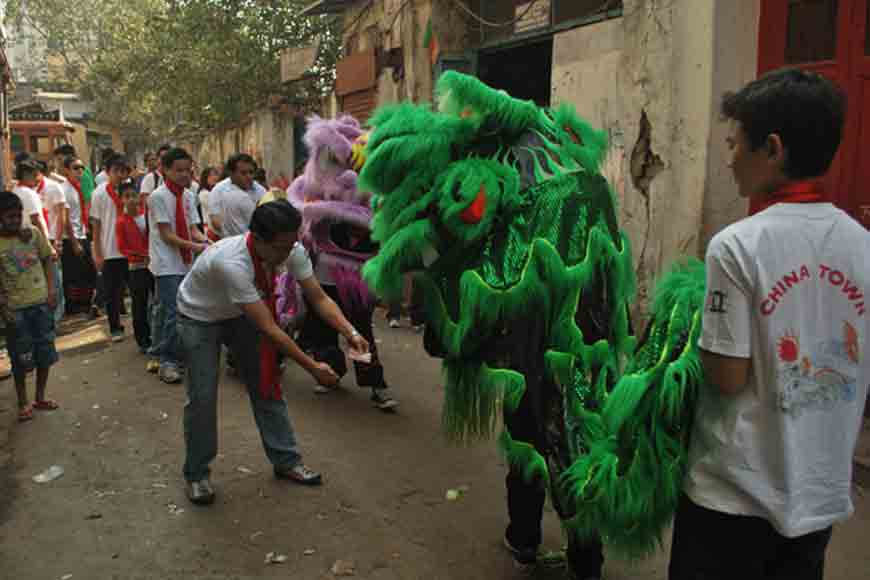 And many of them who now live in different parts of the globe make it a point to return to Kolkata to attend the festive Chinese New Year's celebrations.