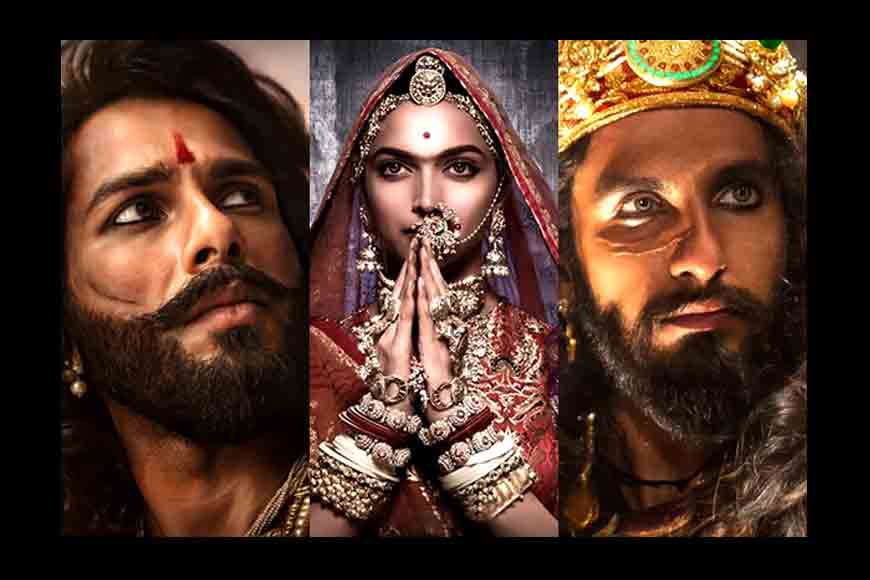 As India reels under hooliganism over the release of the movie Padmavat, Bengal has again proved it was far ahead of the rest of India. When 21st century India is impacted by release of a movie, whose protagonist is a queen, a fictional character rather than a real life one, Kolkata's Asiatic Society around 130 years ago under British rule had highlighted the tale of Rani Padmavati and the men who fell for her through a commissioned poem.
The poem was written by Sufi poet Malik Muhammad Jaisi, that was translated by legendary British linguist GA Grierson, who went on to establish Linguistics Survey of India. Jaisi's Padmavat became very popular among the British Indologists. The poet was a resident of Uttar Pradesh and wrote the poem in Awadhi Hindi. Grierson named the project as 'Padumawati.' Before he started on the translation project, he tied up with Awadhi-Hindi scholar Sudhakara Dwivedi. The work continued between 1889-1911. Asiatic Society had published six volume editions of Padumawati. But with the death of Dwivedi, the complete works could not be translated.
In 1936, Sultanpur commissioner A.G. Shirreff wanted to translate the complete Padmavat, because of the popularity of the queen in his region. He approached the Asiatic Society at Kolkata and they granted permission. In 1944, a new translated version was released from Kolkata's Asiatic Society, known as Padmavati. It is believed though Mewar's ruler Ratnasen and Sultanate leader AlauddinKhilji reigned simultaneously, Ratnasen never had a wife called Padmavati. It was poet Jaisi who brought in this fictitious character to weave a story.